Bridging the Tech Skills Gap: Navigating Layoffs and Shortages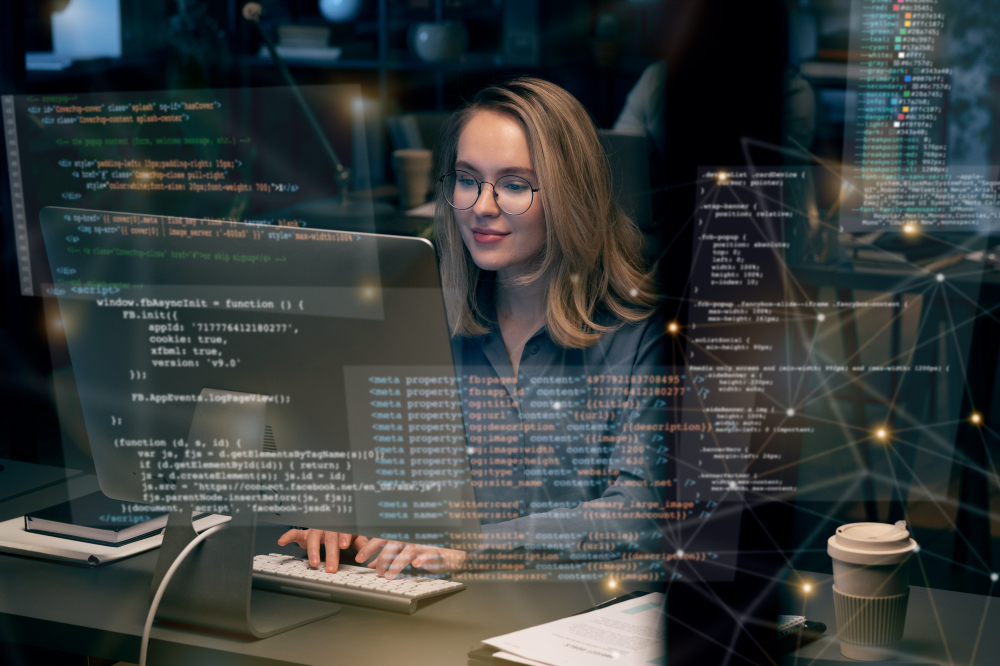 In today's tech world, there's a unique challenge – companies are laying off employees, but at the same time, there aren't enough skilled workers to fill the jobs. In this blog, we'll dig into this interesting issue, learn from real-life examples, and talk about ways to solve the problem of not having enough skilled people while keeping the best workers.
The Paradox of Layoffs and Shortages
In tech, there are two types of people: those who can deal with confusing situations and those who can't. Recently, many tech companies have been letting people go, with over 200,000 job cuts. Strangely, at the same time, there's also a shortage of skilled workers to do the jobs that are still there. How can both things happen at once?
Case Study
Changing Twitter: In 2022, Elon Musk bought Twitter and let go of lots of its workers, reducing the workforce from 10,000 to 2,000. People thought Twitter would fail, but it didn't. This shows that sometimes, companies have too many employees, especially when they've been growing really fast.
The Organic Growth Challenge
When companies grow, they hire more people for new projects. Some projects succeed and keep their teams, while others don't. Instead of letting the whole team go, companies often move employees to different jobs, which can lead to having too many people.
The Skill Gap Predicament
Layoffs don't mean there's less work. The people who stay at the company have to do more. This means we need flexible and skilled workers who can handle different tasks. But this could also make some workers very tired.
Strategies to Bridge the Skill Gap
Now, let's figure out why there's a skill gap and how to fix it.
1. Tech Bootcamps: Learning Faster Regular universities can't keep up with tech's fast changes. Tech bootcamps offer focused training that helps people use what they've learned effectively.
2. Diverse Hiring: Look beyond regular computer science graduates. Think about hiring people from different backgrounds who might have hidden talents.
3. Keep Learning: Make learning a part of your work culture. Encourage your team to take online courses, go to workshops, and join groups of developers. Recognize and reward them for learning new things.
4. Training Inside the Company: Create training programs within your company. Pair junior workers with experienced mentors or use technology to make special training courses.
5. Working Together: Team up with universities, tech bootcamps, and other companies to solve the problem together. Collaboratively, we can generate fresh concepts.

Attracting and Keeping Great Talent
In a competitive job market, it's important to get and keep the best people.
1. Building a Great Company Culture: Imagine an office with lots of light, cool art, and a fun atmosphere. That's what a great company culture feels like. Make your employees feel safe and happy.
2. Exciting Projects: Give your workers exciting and challenging projects. Avoid burdening them excessively. Challenges are good, but too much pressure is bad.
3. Fair Pay: Offer fair pay that matches their skills. Paying people fairly shows you appreciate their hard work.
4. Being Flexible: Let your employees work in ways that suit them. Allow remote work, flexible hours, and time off. Trust your team to manage their schedules and work from wherever they want.

Conclusion
Dealing with layoffs and not having enough skilled workers in the tech industry is tricky. But it's also a chance to make things better. We need to find new ways to get skilled workers and keep them. By being creative and flexible, both employers and employees can succeed in an industry that's always changing. This shift can lead to a tech industry that values talent, innovation, and people more than anything else, ensuring a better future for everyone.
Centizen
A Leading IT Staffing, Custom Software and SaaS Product Development company founded in 2003. We offer a wide range of scalable, innovative IT Staffing and Software Development Solutions.
Contact Us
USA: +1 (971) 420-1700
Canada: +1 (971) 420-1700
India: +91 86107-03503
Email: contact@centizen.com