Customized Dashboard are real game changers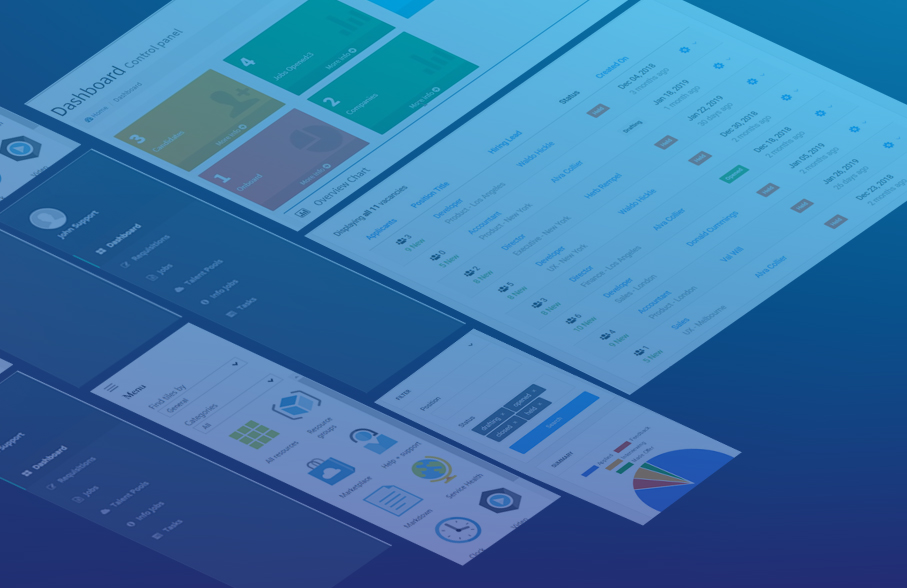 Dashboard provides aggregated information about records. Dashboard offers a wide range of options to customize the reports. Customizing dashboard provides a view of reports customized to your needs. The reports can be customized in the form of charts and tables.
Inspection
Customized dashboard report helps in monitoring inspection related activities. Inspection related activities include creating a report which monitors the technician's service activity or creating a report to track all the invoices.
Sales
Track the product sales activity using the customized report. Create charts to enhance the sales activity report. Apply styles on report to differentiate the sales based on the users need.
Applicant Tracking
Applicant tracking system needs to monitor their user's activity and candidate's placement information. To monitor the candidate, the customized report such as candidate count report can be created and customized as per their needs.
Goals
Clients in all departments find reporting helpful. Creating reports allows the user to see where they are exceptionally good at activity and where they have to focus more. Reports make easy to manage the day to day events. The reporting feature allows categorizing the data of your business in a weekly, monthly and yearly basis. Customizing reports based on users need makes easy to understand the data. Filtering you report based on date range allows the user to view the data of every time periods. The report is an automated process. When a user sets up initial customization of the reports, the reports can be entirely automated. Benefits of the customized report include time-efficiency. Custom reports make the user spend less time on reporting. Clients can customize the reports which best suites for their business.
Customization
Customizable dashboards allow to configure our preferred type of reports based on various criteria. The system allows you to create a pie chart, bar chart, line chart etc to report on your data. Adding the desired data to your chart will create a report. The charts shall be customized based on the size, type, colour and title. The customization includes creating filters to run your report. Creating date range filter allows switching between time periods while running reports.
Customizable reports allow the user to apply styles conditionally. You can apply styles to highlight the specific data in a report based on your condition.
Robust filter in report customization is important. The user can pull more information by expressions. Building filter expression allows the user to filter the report based on their expression which takes a custom filter one step further.
Customize reports can be in the form of charts, tables and cross tab reports. The customization allows the user to apply custom filters and get the exact report they need.
Centizen
A Leading IT Staffing, Custom Software and SaaS Product Development company founded in 2003. We offer a wide range of scalable, innovative IT Staffing and Software Development Solutions.
Contact Us
USA: +1 (971) 420-1700
Canada: +1 (971) 420-1700
India: +91 86107-03503
Email: contact@centizen.com