Elevating the Customer Experience: Implementing Product Variants with ZenBasket for Increased Revenue Opportunities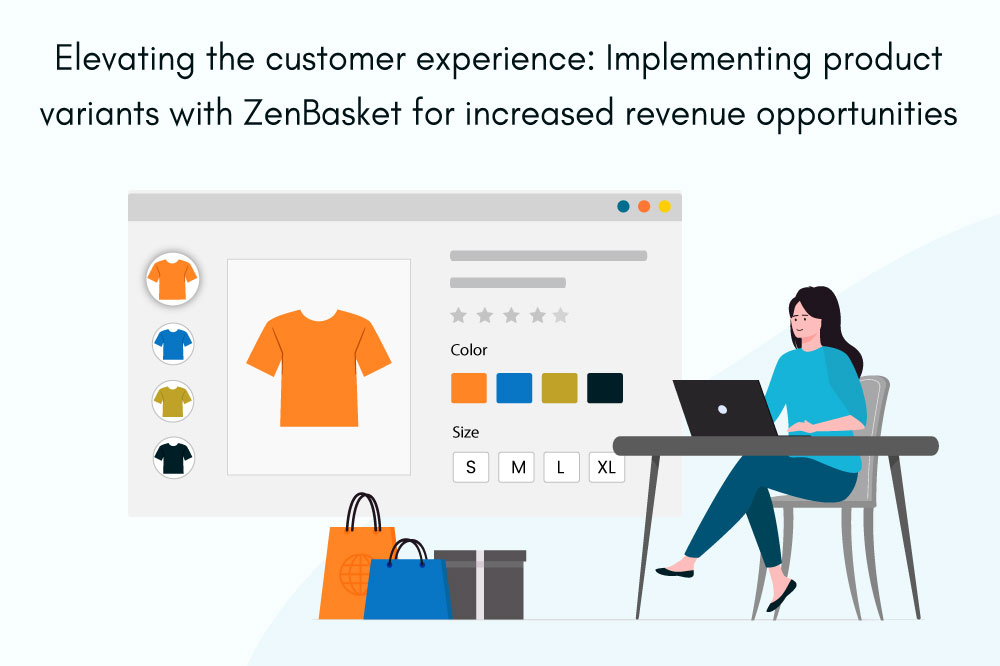 Product variants refer to different variations or options of a specific product. They are slight variations or versions of the same product that may differ in attributes such as size, color, material, or other features. For example, a clothing item may have different variants in terms of sizes (small, medium, large) or colors (black, white, blue). Product variants allow businesses to offer a range of options to customers and cater to their specific preferences and needs.
Product variants are essential for Ecommerce businesses, as they simplify price management, improve user experience, and increase sales conversion rates. With ZenBasket's product variant solutions, businesses can offer multiple products and deliver an exceptional shopping experience, allowing them to set variant specific prices, manage availability, control visuals, and include promotions for each individual product variant. This helps to capture missed sales opportunities, and ultimately enhance customer satisfaction.
Pain points – Limited Product Variants Can Frustrate Customers Resulting In A Negative Impact On Your Business
Limited product variants frustrate customers and lead to lost sales. With fewer choices and reduced personalization options, customers struggle to find the perfect fit for their needs, resulting in dissatisfaction and lost opportunities. Offering a broader range of product variants is critical to address this pain point and increase sales.
ZenBasket Solutions
ZenBasket offers extensive solutions designed to optimize the shopping experience when dealing with limited product variants.
Offer Customization Options
ZenBasket enhances the shopping experience is by providing customers with customizable options for product variants. Whether it's choosing the perfect color, size, or specific features, customers can tailor their purchases to meet their unique preferences. By offering this level of personalization, ZenBasket empowers customers, increasing their satisfaction and the likelihood of completing a purchase. It effectively captures missed sales opportunities by addressing individual needs and preferences.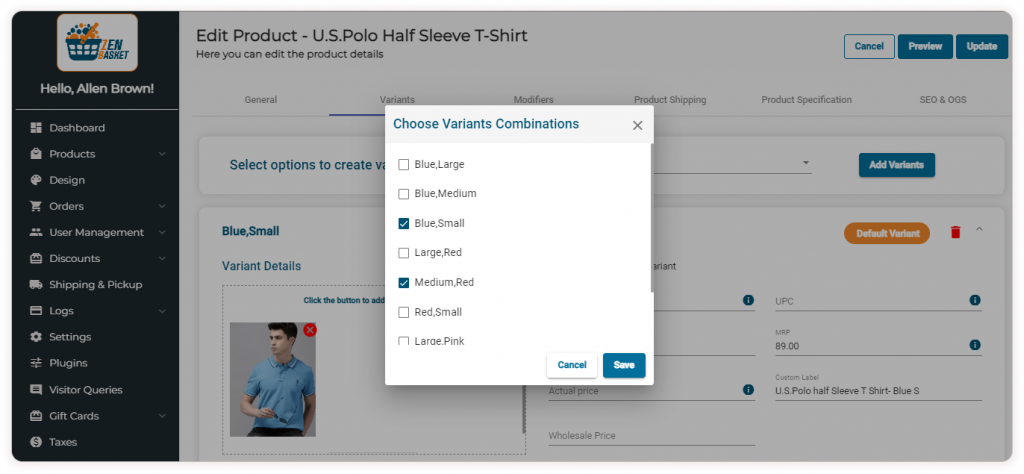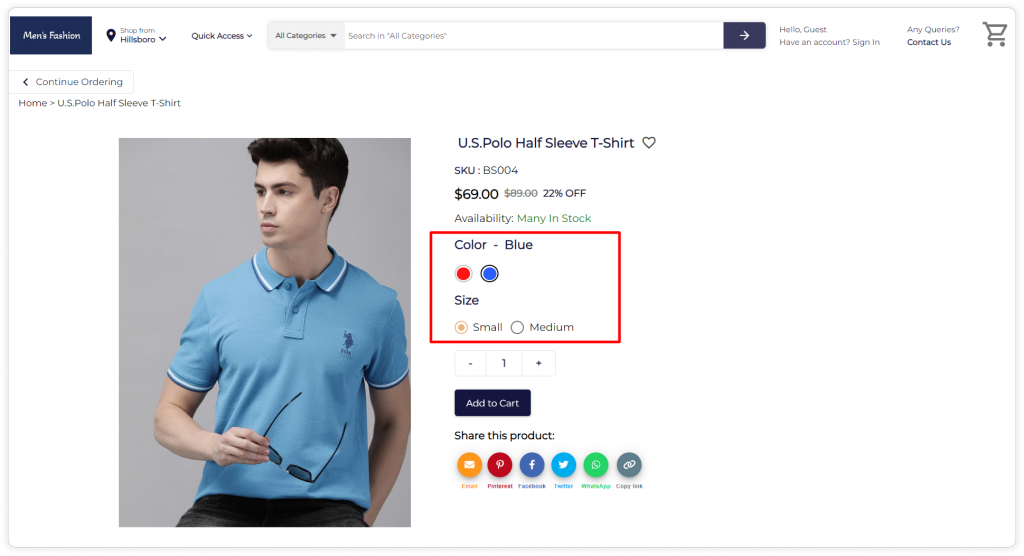 Efficient Inventory Management
Effective inventory management is essential for any business to meet customer demands and avoid costly stock outs or excess inventory. ZenBasket's inventory management feature offers a comprehensive solution for businesses to optimize their stock levels. By accurately tracking the stock levels of product variants, businesses can anticipate demand, prevent out of stock situations for popular variants, and avoid overstocking items that may not sell quickly. This feature ensures that businesses can fulfill orders promptly, enhancing customer satisfaction and loyalty.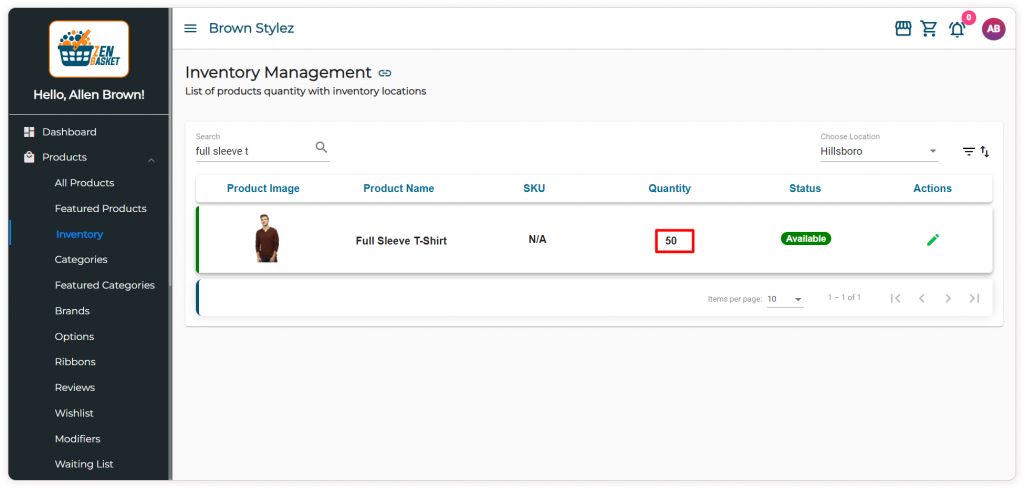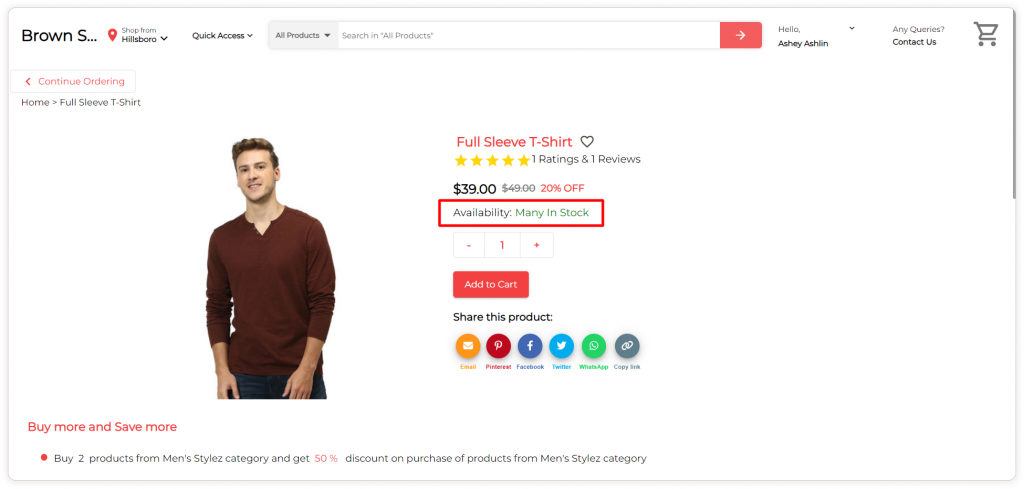 Product variants offer varied pricing and visuals
ZenBasket revolutionizes the online shopping experience by providing customers with accurate pricing and relevant visuals for product variants, allowing them to make informed purchasing decisions based on their budgets and preferences. Customers can easily compare prices, assess features and aesthetics, and confidently select the perfect product variant. This combination of information and visuals empowers customers and sellers, increasing customer satisfaction and driving sales.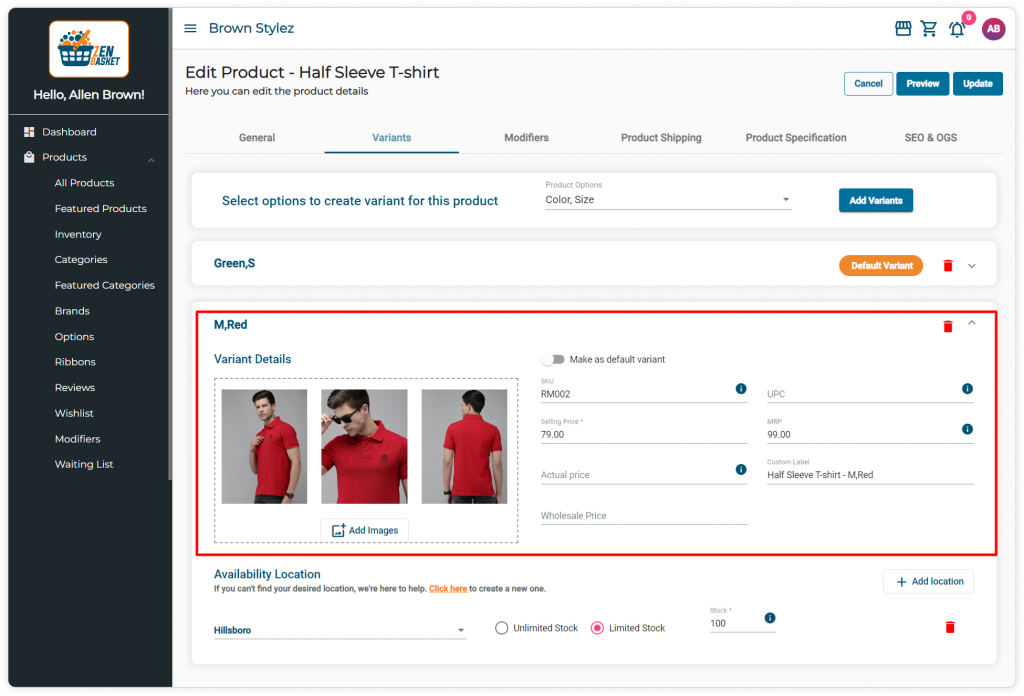 Conclusion
ZenBasket is an innovative platform that enables businesses to maximize their revenue potential and stay competitive in the digital world. With customizable product variants, inventory management, tailored visuals and prices, and the ability to meet customer demands, we enable businesses to provide a personalized shopping experience that boosts engagement and conversion rates. By leveraging the power of ZenBasket, businesses can ensure customer satisfaction and easily upsell and cross-sell to maximize their revenue potential.
Centizen
A Leading IT Staffing, Custom Software and SaaS Product Development company founded in 2003. We offer a wide range of scalable, innovative IT Staffing and Software Development Solutions.
Contact Us
USA: +1 (971) 420-1700
Canada: +1 (971) 420-1700
India: +91 86107-03503
Email: contact@centizen.com