Enhance Your Checkout Experience with ZenBasket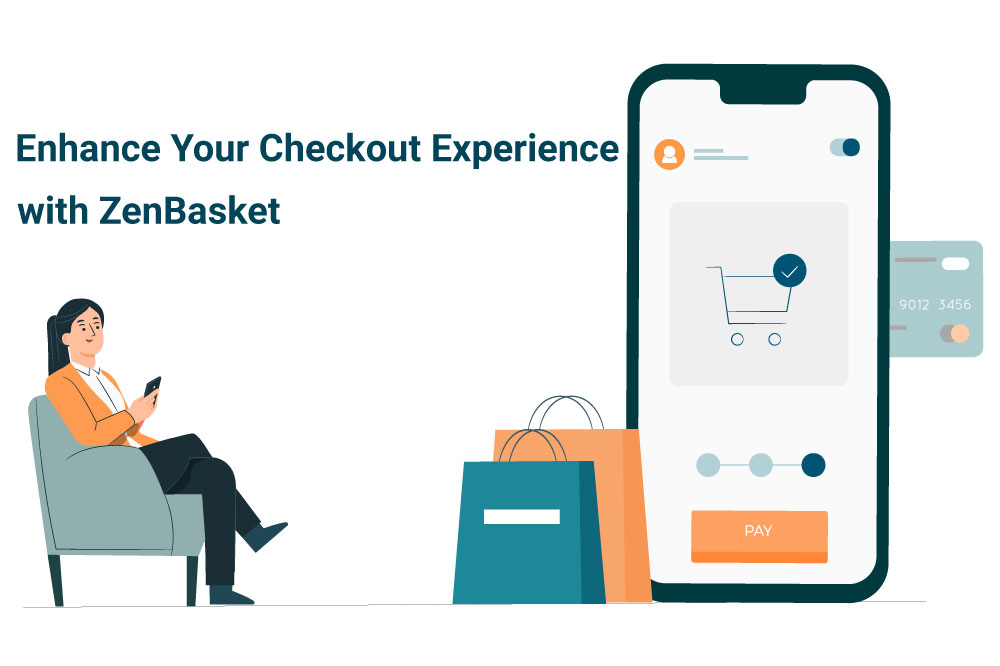 The checkout page plays a vital role in the online shopping experience, as it is where customers complete their purchases. A poorly designed checkout page can have a negative impact on customers and hinder successful transactions. There are some instances when businesses may have limited control over the appearance of their checkout page, this can lead to a negative experience for a customer when wanting to complete their purchase and ultimately reflect poorly on your online store.
Fortunately, ZenBasket offers a solution to this problem. ZenBasket ensures that the checkout page is seamless with completing a transaction making the purchasing experience for your customers simple and efficient, building a sense of trust and credibility for your online store.
What is a checkout page?
A checkout page is a web page where customers complete their online purchases. It displays the items they are buying and allows them to enter their address and payment details securely. The purpose of this page is to create a smooth and secure payment process. Let's look now at the solutions offered by ZenBasket.
ZenBasket solution to optimize the checkout page
ZenBasket offers solutions to enhance your checkout page; which helps customers have a better shopping experience and perhaps leads to additional sales.
Better User Experience
ZenBasket offers powerful customization options for your checkout page, giving you full control over its appearance, where elements are placed, and how it functions. This enables you to easily align the checkout process with your online stores distinctive style, arranging components intuitively for a smooth and enjoyable experience. Using ZenBasket's features, you can create a checkout page that enhances the customer experience and represents your online store the way you want.
Use Progressive Profiling
ZenBasket utilizes progressive profiling to gather customer information efficiently. Instead of overwhelming them with a lengthy form all at once, ZenBasket breaks it down into smaller, manageable sections throughout the checkout process. By collecting information gradually, customers can provide their details step by step, leading to a smoother and more simplified checkout. The primary goal behind this approach is to optimize customer satisfaction while still obtaining the necessary information for successful transactions.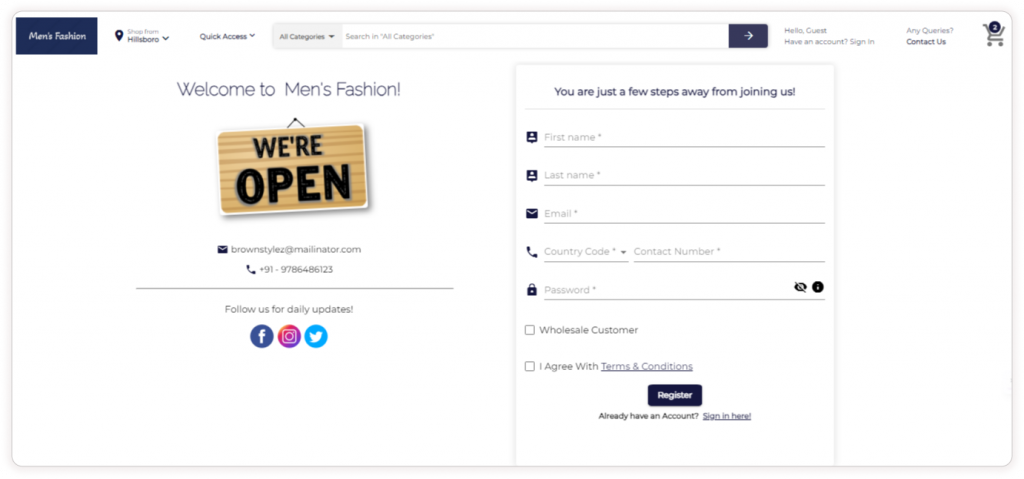 Optimize Mobile Checkout
ZenBasket, with its user-friendly design, ensures a smooth checkout experience on mobile devices. Online stores are thoughtfully designed to appear visually appealing and function seamlessly on smaller screens. Additionally, ZenBasket provides convenient payment options, making it effortless for customers to make purchases without any hassle.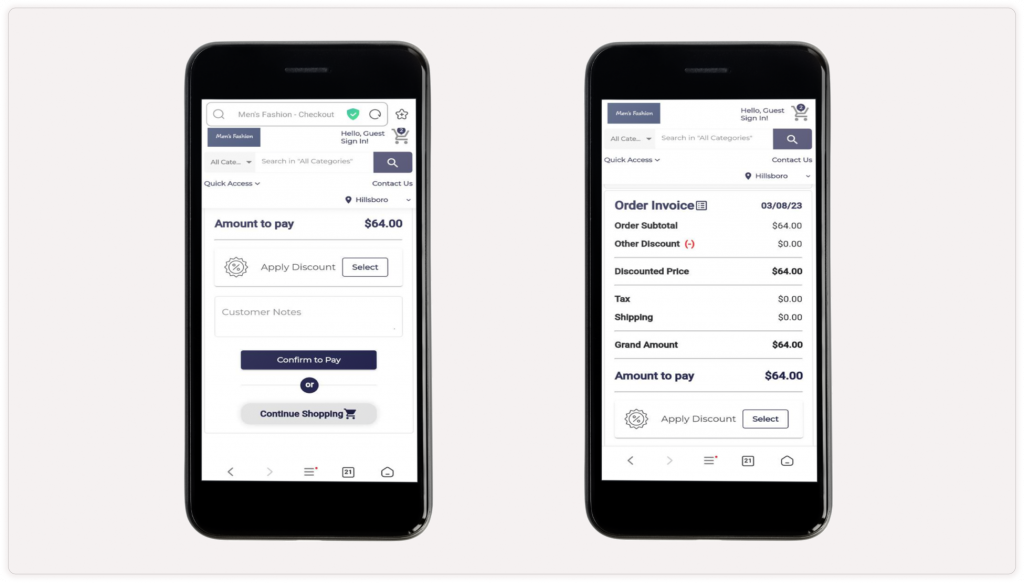 Enable Guest Shopping
Many individuals prefer not to create accounts on every website they shop at. While frequent shoppers may desire to create an account, ZenBasket also provides a guest checkout option for most situations. This allows customers to make purchases without the need to create an account. By enabling guest checkout, ZenBasket simplifies the buying process, allowing customers to easily complete their purchases without any hassle.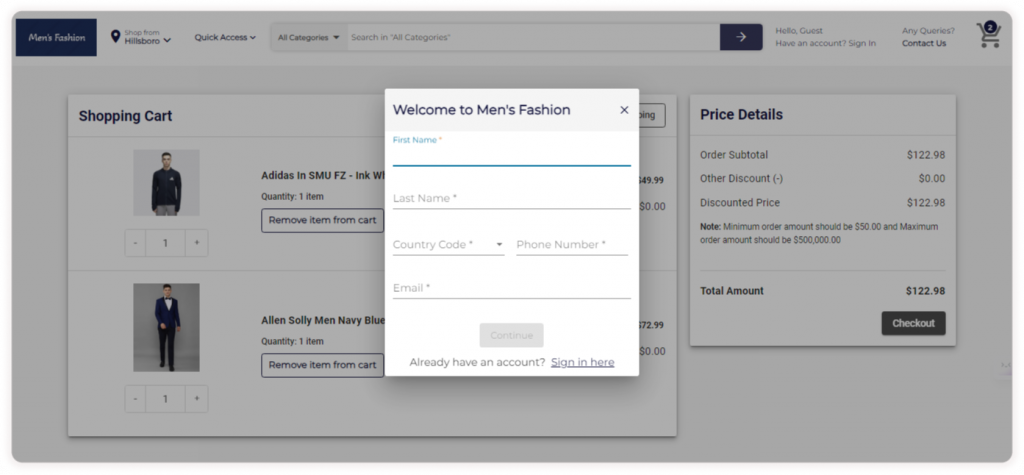 Conclusion
To wrap up, ZenBasket revolutionizes the checkout experience for online stores. With customizable options, it ensures a seamless and visually appealing checkout process. The use of progressive profiling simplifies gathering customer information, while the mobile checkout feature optimizes the experience for smartphone users. The inclusion of a guest checkout option eliminates unnecessary barriers, increasing conversions. By implementing ZenBasket, you can provide customers with a checkout process that leaves them satisfied, strengthen your online stores reputation and enhance sales.
Centizen
A Leading IT Staffing, Custom Software and SaaS Product Development company founded in 2003. We offer a wide range of scalable, innovative IT Staffing and Software Development Solutions.
Contact Us
USA: +1 (971) 420-1700
Canada: +1 (971) 420-1700
India: +91 86107-03503
Email: contact@centizen.com