Improve Your Customers' Shopping Experience by Supplying Clear Product Information with ZenBasket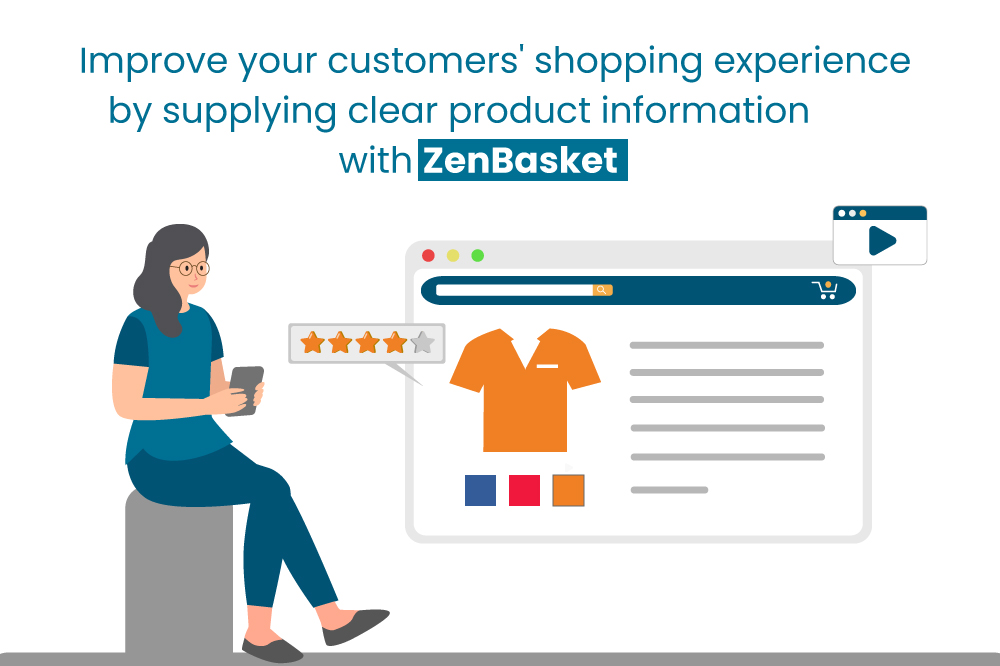 In the highly competitive online retail market, customer confidence plays an important role in driving successful sales and ensuring customer satisfaction. Access to reliable product information significantly influences purchase decisions. When customers lack sufficient product details, they may doubt its quality and feel uncertain about their purchase, impacting their overall shopping experience. ZenBasket offers a solution to these challenges by empowering retailers to provide comprehensive product descriptions, specifications, and images. By providing this valuable information, a customers' confidence is strengthened, resulting in a successful and satisfying shopping experience.
What is Product information?
Product information provides details and facts about a product. It includes the products description, pictures, videos and specifications. This helps customers better understand the product and decide if they want to purchase it.
ZenBasket's Solutions
Provide comprehensive product descriptions
ZenBasket provides customers with comprehensive and informative product descriptions, empowering them to make informed purchasing decisions. The descriptions go beyond the basics by highlighting the unique features and benefits of each item.ZenBasket ensures that customers have a thorough understanding of the product prior to purchasing. With this level of detail, customers can shop with confidence, leading to increased satisfaction with their purchases.
Store admin setup
The picture displays the product description added by the admin

Storefront view
The image shows the product description on the website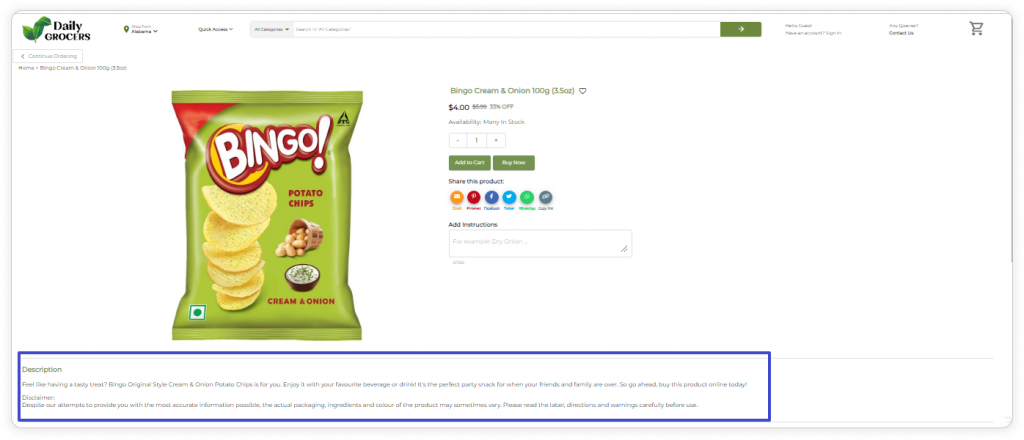 Detailed product specifications
ZenBasket's product specification feature helps highlight important product information for the customer. By presenting these details prominently, customers can quickly educate themselves and customize their individual preferences while shopping. This user friendly and highly efficient approach significantly improves the overall shopping experience, making it easier and more enjoyable for customers.
Store admin setup
The picture displays the product specification added by the admin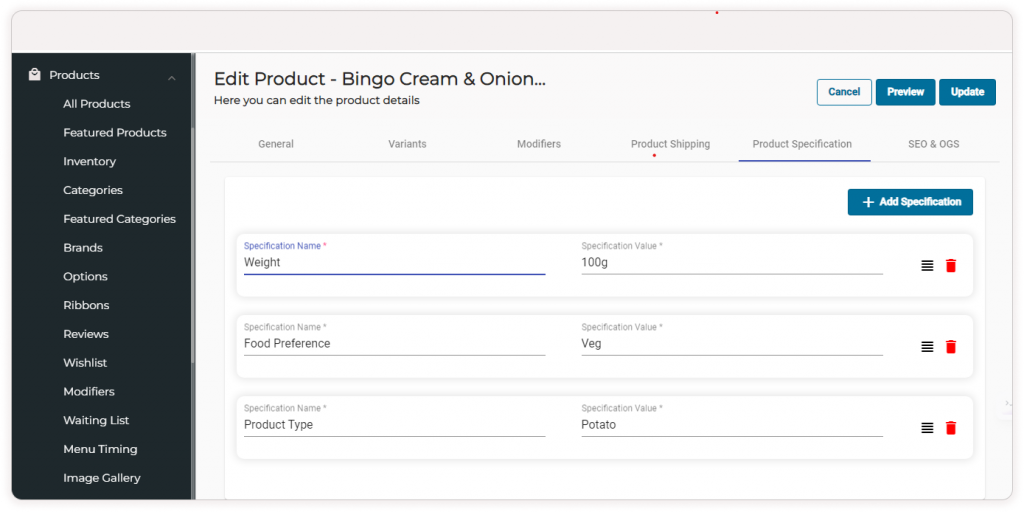 Storefront view
The image shows the product specification on the website

High-quality product images and videos
Attract customer attention and curiosity by adding great product images from ZenBasket's gallery to your online store. You can also showcase your own pictures and videos from your image gallery. This powerful combination of visuals will captivate customers, attract a larger customer base and generate interest in your products.
Store admin setup
The product's images are added on the admin side

Storefront view
The product images are shown on the website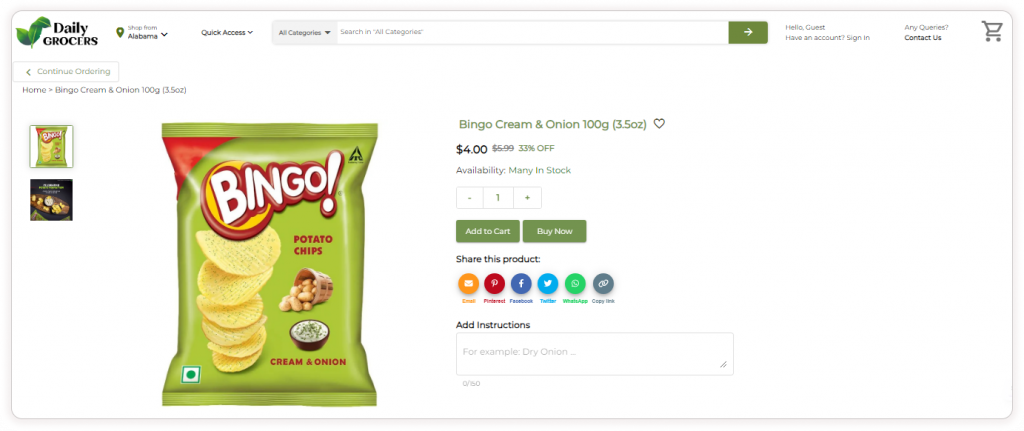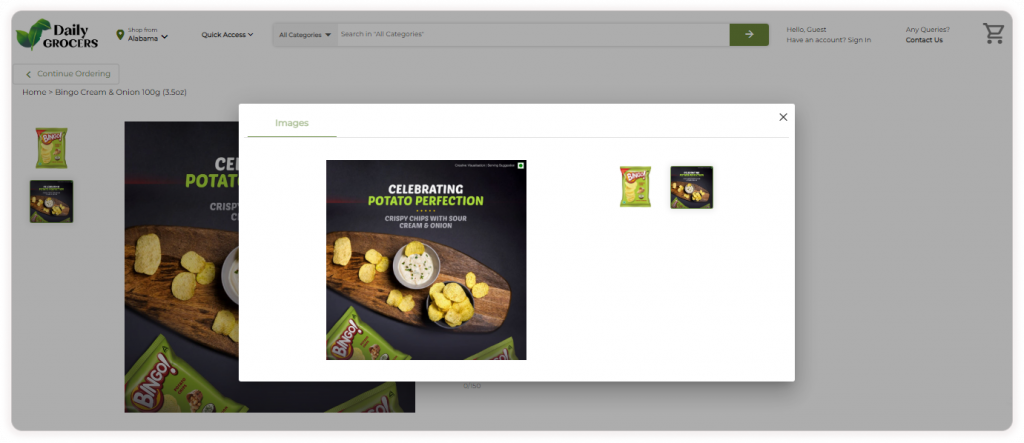 Customer reviews and ratings
ZenBasket's customer reviews play a crucial role in enhancing the shopping experience. By collecting and displaying honest feedback and ratings, businesses empower potential buyers to make informed choices. Authentic experiences and opinions build trust and boost customer confidence, leading to more successful purchases. Genuine customer reviews provide transparency and valuable insights, ensuring shoppers find products that meet their needs.
Storefront view
The Image shows the reviews and ratings of the product by the customer

Offer guest checkout
With ZenBasket, customers have a seamless shopping experience where they can browse products, add desired items to their cart, and easily check out as a guest. There's no need to create an account or a need to remember usernames and passwords. Customers can simply focus on finding what they like and purchasing without any difficulty. When they're ready to complete their order, ZenBasket only requires essential details like shipping information and payment details. With just a few clicks, the order is quickly confirmed.
Storefront view
The Image shows the reviews and ratings of the product by the customer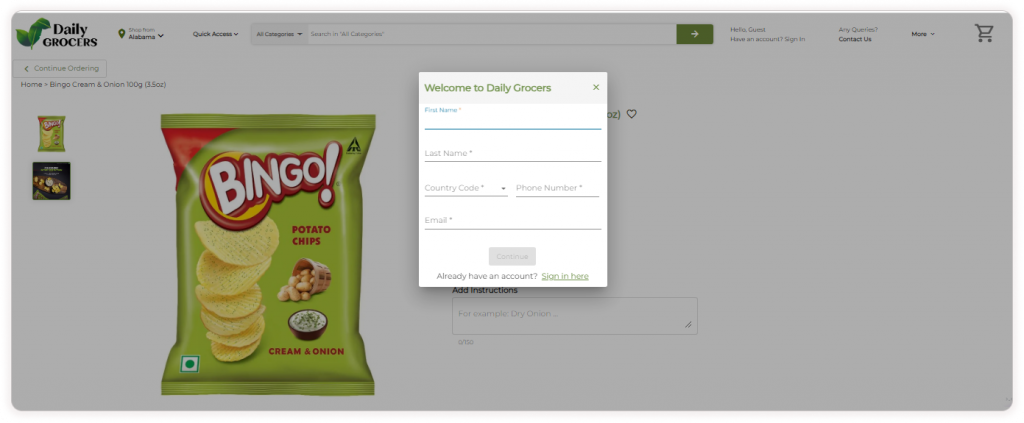 Customer support
ZenBasket provides a user friendly platform that efficiently manages phone inquiries and emails. They offer helpful tools, such as a comprehensive FAQ section to address common inquiries, and an easy to use Contact Us page. These features facilitate smooth communication and support, ensuring prompt and effective resolution of customer queries.
Storefront view
The Image shows the FAQ page on the website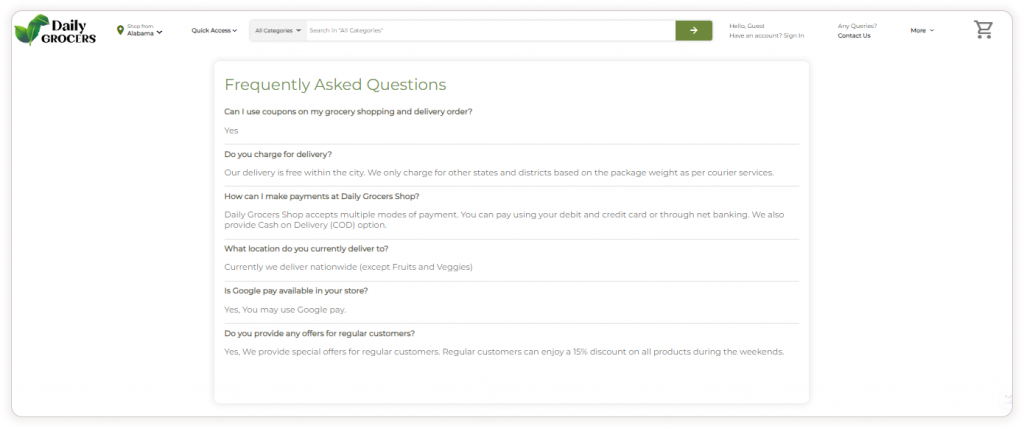 Return policies
ZenBasket streamlines the return process for eligible products. You can easily identify which items are eligible for returns and establish a specific timeframe for accepting them. This simplified approach ensures a convenient and efficient return experience.
Conclusion
ZenBasket enhances the shopping experience by fostering increased customer assurance. It offers clear and detailed information, empowering customers to make educated decisions. The platform also includes high quality pictures, videos, and customer reviews, which contribute to building trust. With easy guest checkout and reliable customer support, ZenBasket guarantees a seamless and enjoyable shopping experience.
Centizen
A Leading IT Staffing, Custom Software and SaaS Product Development company founded in 2003. We offer a wide range of scalable, innovative IT Staffing and Software Development Solutions.
Contact Us
USA: +1 (971) 420-1700
Canada: +1 (971) 420-1700
India: +91 86107-03503
Email: contact@centizen.com