Increase Revenue with ZenBasket's Abandoned Cart Recovery Solutions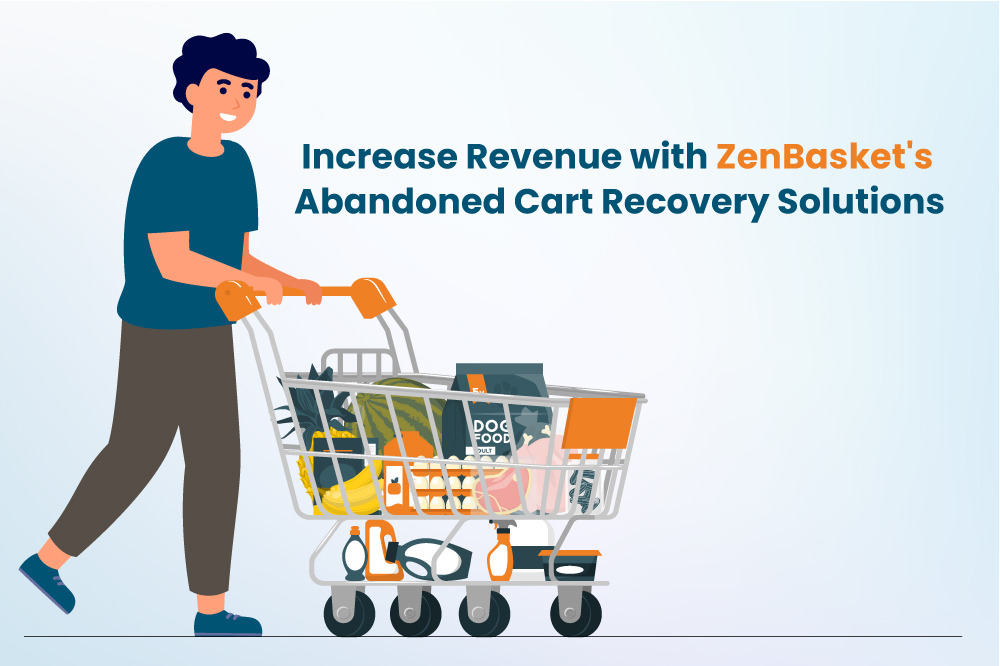 Abandoned carts result in lost revenue for Ecommerce businesses, which can be frustrating. Understanding the true cost of abandoned cart recovery is crucial for optimizing profitability. In this blog, we will explore the hidden expenses associated with abandoned carts, while focusing on cost-effective strategies for recovery and increasing revenue. By understanding the negative impact on marketing expenditure, customer loyalty, resource allocation, brand reputation, and missed upselling opportunities, businesses can better manage their Ecommerce stores. Discover how ZenBasket can help reclaim lost conversions and amplify profitability. Get ready to unlock the secrets of abandoned cart recovery.
Recovering abandoned carts can be a complex and costly process, requiring effective strategies and tools to engage with customers and convince them to complete their purchases. Overcoming these challenges is crucial for businesses to optimize profitability and achieve Ecommerce success.
ZenBasket Solutions
ZenBasket overcomes this challenge by offering innovative solutions for abandoned cart recovery. Here are some solutions that ZenBasket provides.
Provide different shipping & pickup options
ZenBasket implements various shipping and pickup options to enhance the chances of recovering abandoned carts. By offering multiple delivery options and local store pickup, customers can choose the most convenient method for receiving their orders. This approach caters to diverse customer preferences, aiming to minimize cart abandonment rates and improve overall customer satisfaction. Ultimately, businesses experience higher conversion rates as a result.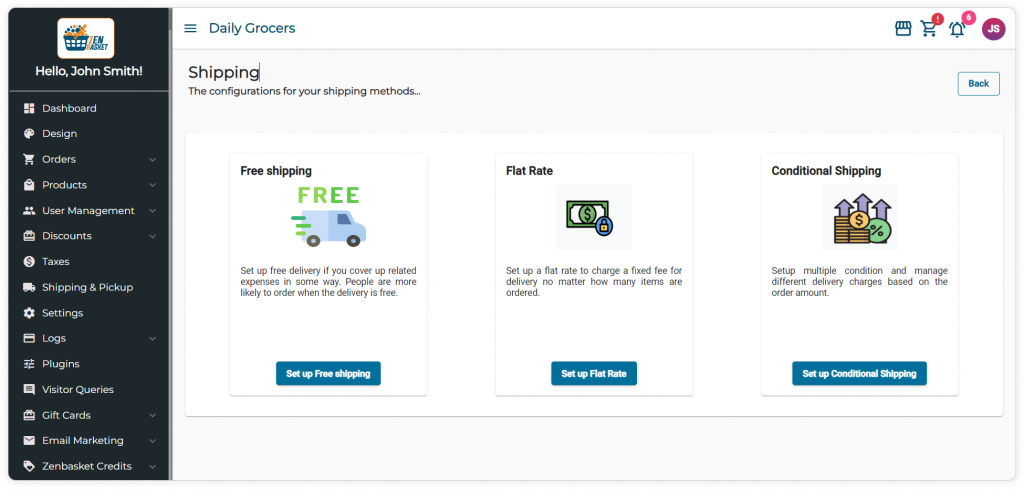 Discounts and Special Offers
Discounts and special offers can also be used to address abandoned cart recovery. ZenBasket strategically applies attractive deals and discounts to items left in the cart, motivating customers to complete their purchases. These incentives serve as a compelling reason for customers to revisit their abandoned carts and convert them into successful transactions. With a focus on providing enticing discounts and special offers, the platform helps businesses recover lost sales, boost customer engagement, and enhance overall conversion rates.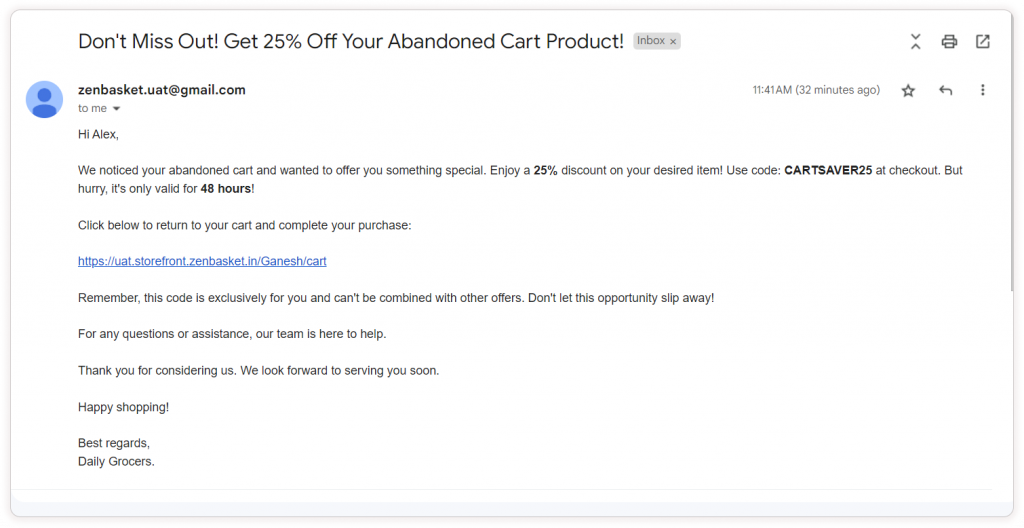 Enable guest shopping
ZenBasket understands that some customers prefer a streamlined and shopping experience, without the need for creating an account. Therefore, the platform enables guest shopping, allowing visitors to make purchases without mandatory account creation. This user-friendly approach eliminates barriers and reduces friction in the buying process, increasing the chances of customers proceeding to checkout and completing their transaction. As a result, businesses can enjoy a higher conversion rate and lower cart abandonment.
Easy checkout process
ZenBasket recognizes that a complicated and time-consuming checkout process can contribute to cart abandonment. This can be avoided with the implementation of minimal steps, simplified form fields, and guest checkout options. These customer-centric strategies minimize friction and enhance convenience, empowering customers to complete their transaction. ZenBasket's user-friendly interface and intuitive design further contribute to a simplified checkout process, resulting in improved conversion rates and a decrease in cart abandonment.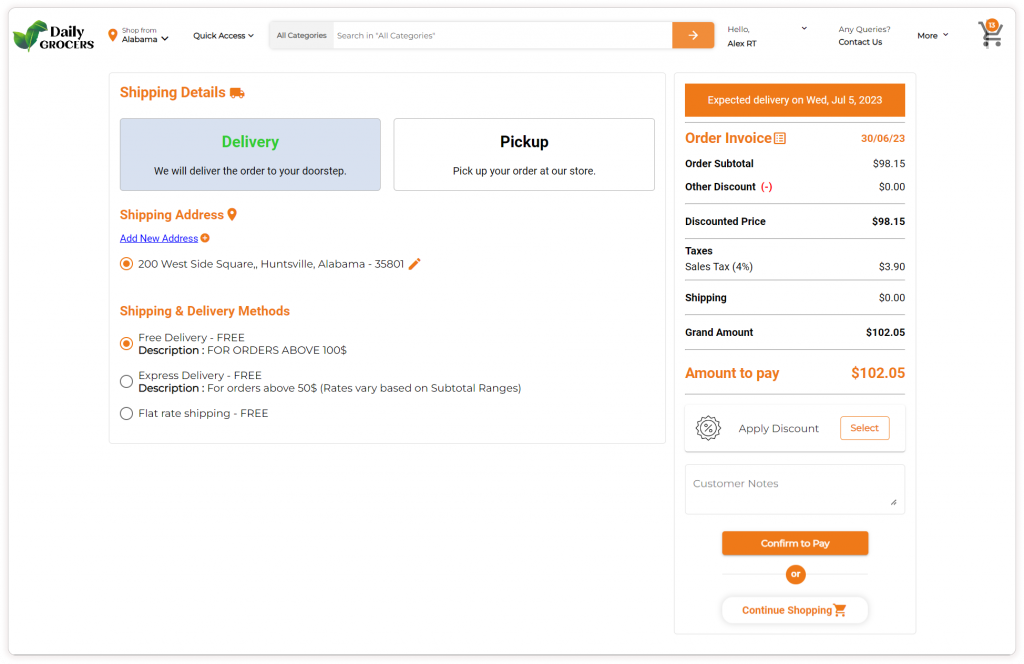 Offer different payment methods
ZenBasket offers different payment methods to cater to diverse customer preferences. These options include credit/debit cards, digital wallets, and alternative payment methods. By providing a range of options, the platform eliminates potential barriers that could hinder customers from completing their transactions. This enhances the likelihood of successful checkouts and reduces cart abandonment rates. Furthermore, by offering a seamless and flexible payment experience, ZenBasket assists businesses in recovering lost sales and improving overall customer satisfaction.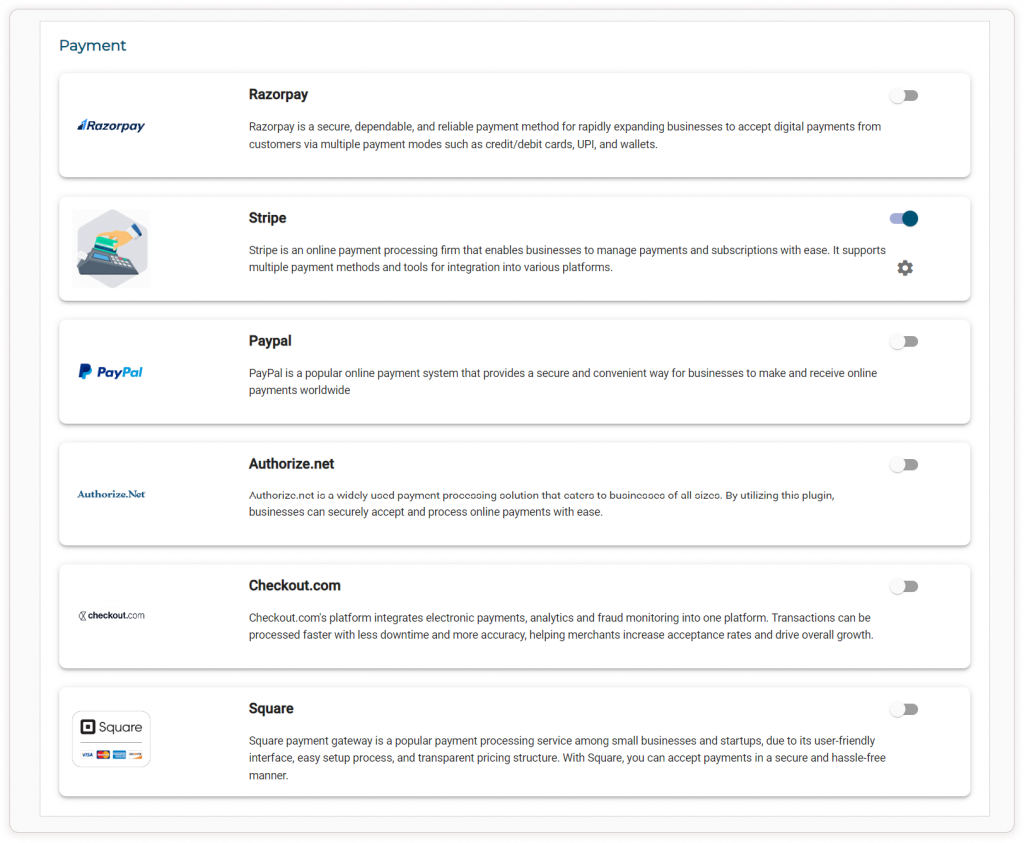 Conclusion
Abandoned cart recovery goes beyond just sending email reminders to customers. It involves creating enjoyable shopping experiences that keep customers engaged and lead to completed purchases. ZenBasket's solutions provide flexible shipping and pickup options, enticing discounts and special offers, and a simplified checkout process that allows shoppers to skip having to create an account. With multiple payment methods available, including credit cards and digital wallets, ZenBasket aims to make online shopping effortless and enjoyable. By employing these strategies, ZenBasket helps customers complete their purchases, leading to increased sales for businesses.
Centizen
A Leading IT Staffing, Custom Software and SaaS Product Development company founded in 2003. We offer a wide range of scalable, innovative IT Staffing and Software Development Solutions.
Contact Us
USA: +1 (971) 420-1700
Canada: +1 (971) 420-1700
India: +91 86107-03503
Email: contact@centizen.com