Overcoming the Challenges of Limited Order Editing with ZenBasket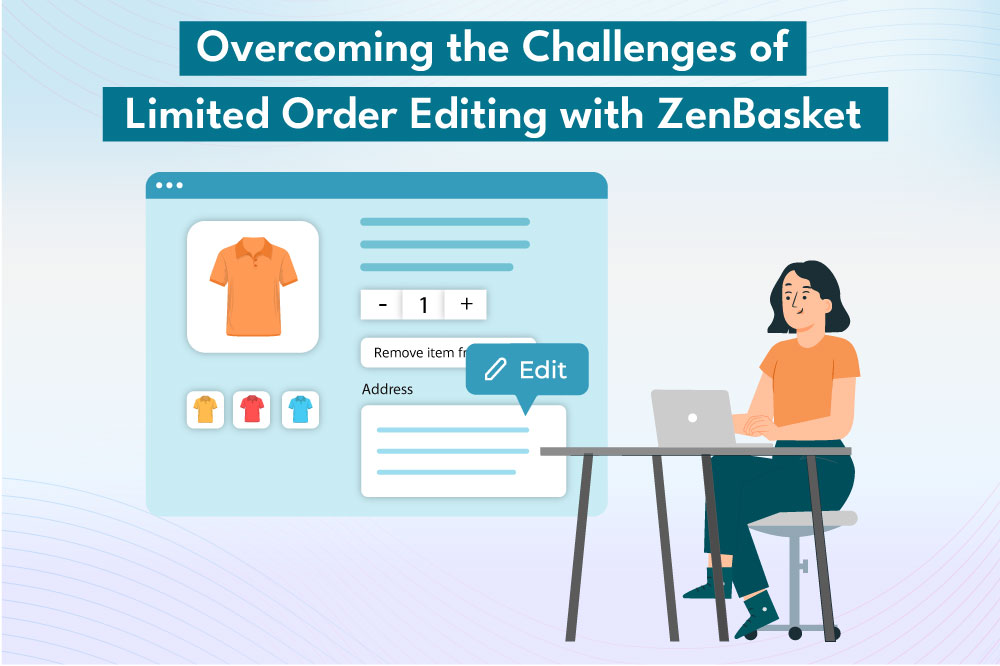 Limited Order Editing refers to the restrictions placed on customer when they try to modify or cancel an order that they have placed. Many online shopping platforms and ecommerce websites have traditionally imposed limitations on order editing due to various reasons, such as operational constraints, inventory management and logistical challenges.
However, these limitations can often lead to frustration and inconvenience for customers. Customers may need to modify their order, whether it's changing the shipping address or adding or removing items. In these situations, customers often have to resort to contacting customer support, which can be time consuming and may not guarantee a quick resolution.
These challenges highlight the need for a solution that streamlines the order editing process and provides a seamless experience for customers.
ZenBasket Solutions
ZenBasket is a platform that helps to overcome these challenges associated with limited order editing. It provides seamless and user friendly solutions that empower customers to make changes to their orders easily.
Detailed Order Editing
ZenBasket resolves the issue of Limited Order Editing by providing a comprehensive and flexible order editing feature. This feature empowers customers to make adjustments to their orders even after the order has been placed. Customers have the ability to modify various aspects of their orders, including adding or deleting items, changing quantities, or adding modifiers. Customers can also cancel an order as long as the order status is 'New'. By offering these functionalities, ZenBasket ensures a great shopping experience for your customers.
Customers may add products, change the product count or even remove products from the order.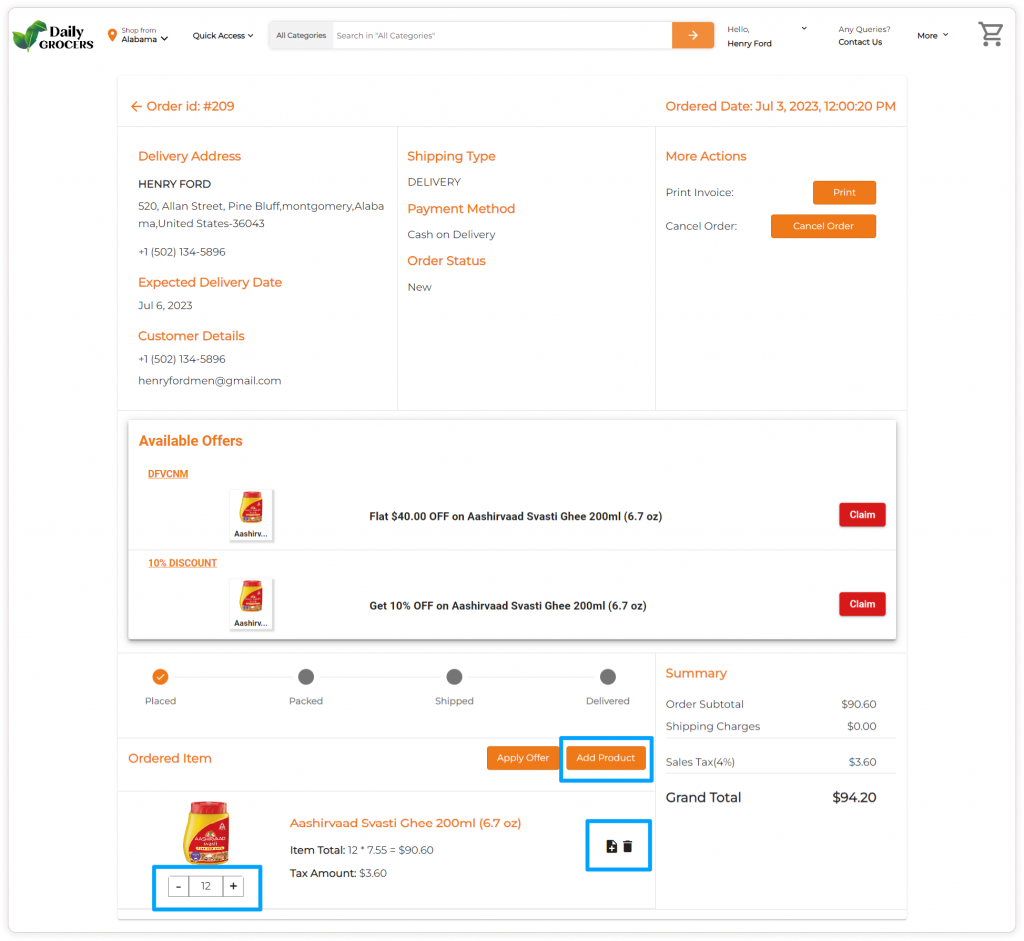 The customer has the ability to cancel an order as long as the order status is 'New'.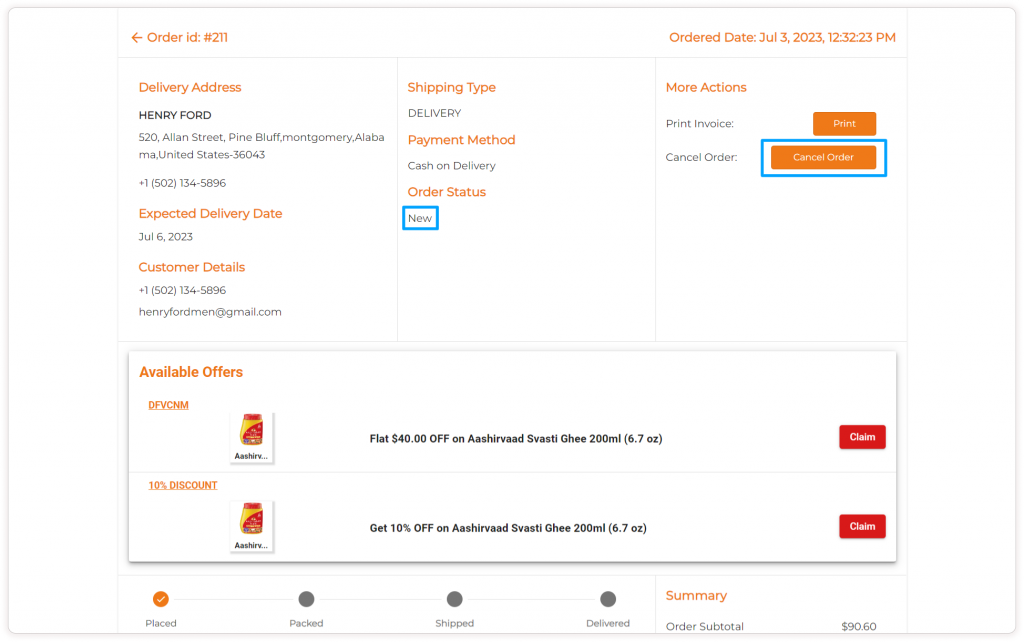 A customer can apply offers, add products to the order or add modifiers to specific products.

Defined Cancellation Policies
To mitigate the limitations of order editing, ZenBasket establishes a clear and transparent cancellation policy. Customers are informed about the permissible time window within which they can cancel their orders without any penalties or complications. By setting well defined cancellation guidelines, ZenBasket empowers customers to take prompt actions in case they need to modify their orders beyond the editing period.
Clearly defined cancellation guidelines in the Terms & conditions.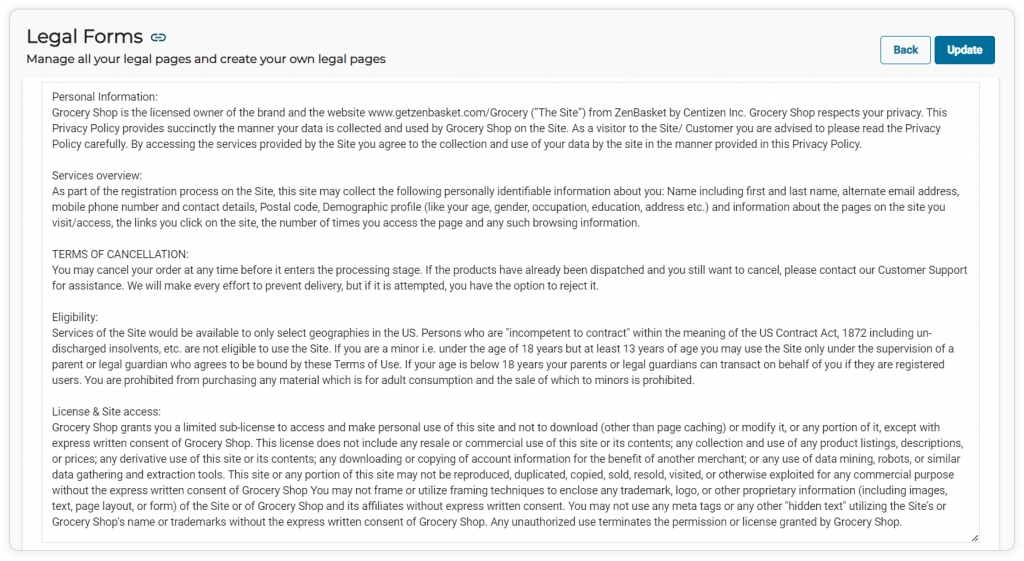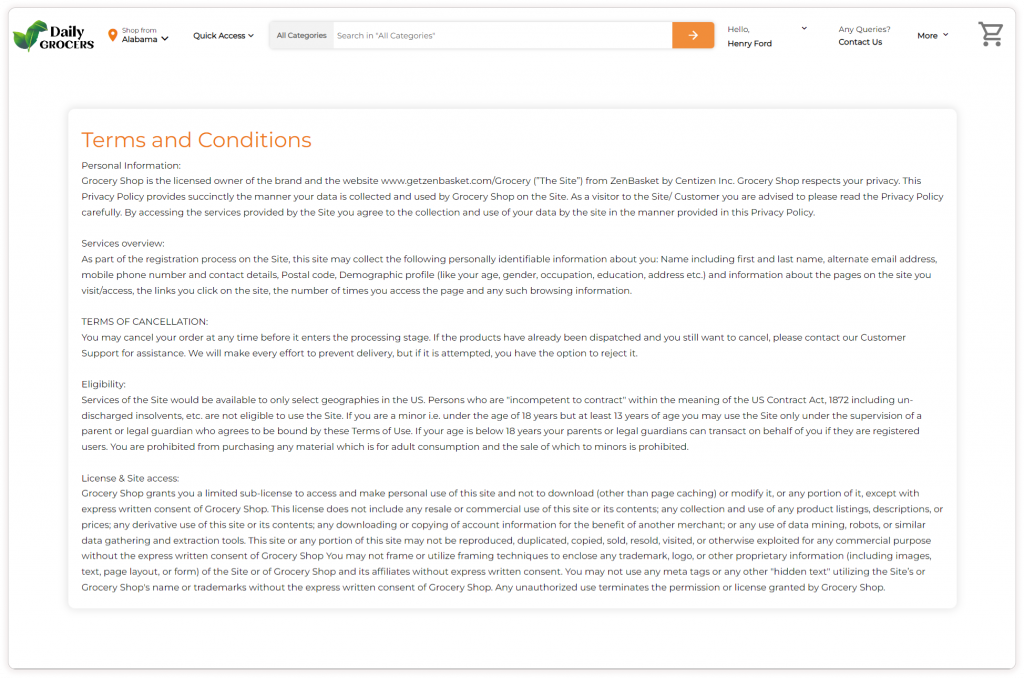 Responsive Support Channels
ZenBasket provides responsive and accessible customer support channels to address order related concerns or queries. If customers encounter difficulties while editing or canceling their orders, they can reach out to the support team through various channels like email, or phone. This ensures that customers receive prompt assistance, minimizing frustration and enhancing overall customer satisfaction.

Customer Self Edit Updates
To offer more control to customers, ZenBasket empowers users with self edit capabilities. Within the permitted order editing window, customers can modify their orders by accessing their accounts and making necessary changes. This self service approach streamlines the process, saving time for both customers and the support team.
Initially customer has placed an order with a single product.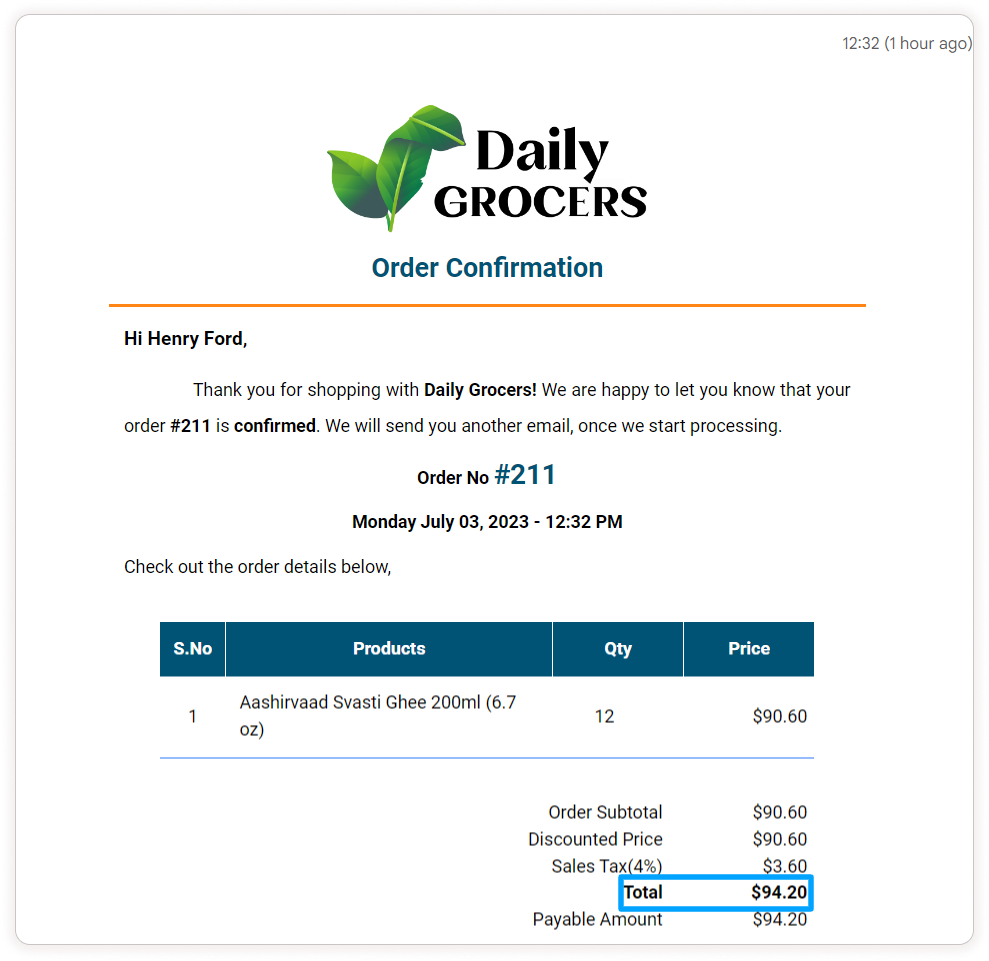 The customer has been notified that the order is being processed. As part of the order editing during the 'New' state, there has been a change in quantity for the first product that was already in the shopping cart. Additionally, a new product, the Britannia 50 50 Sweet and Salty Mega Pack, has been added to the order.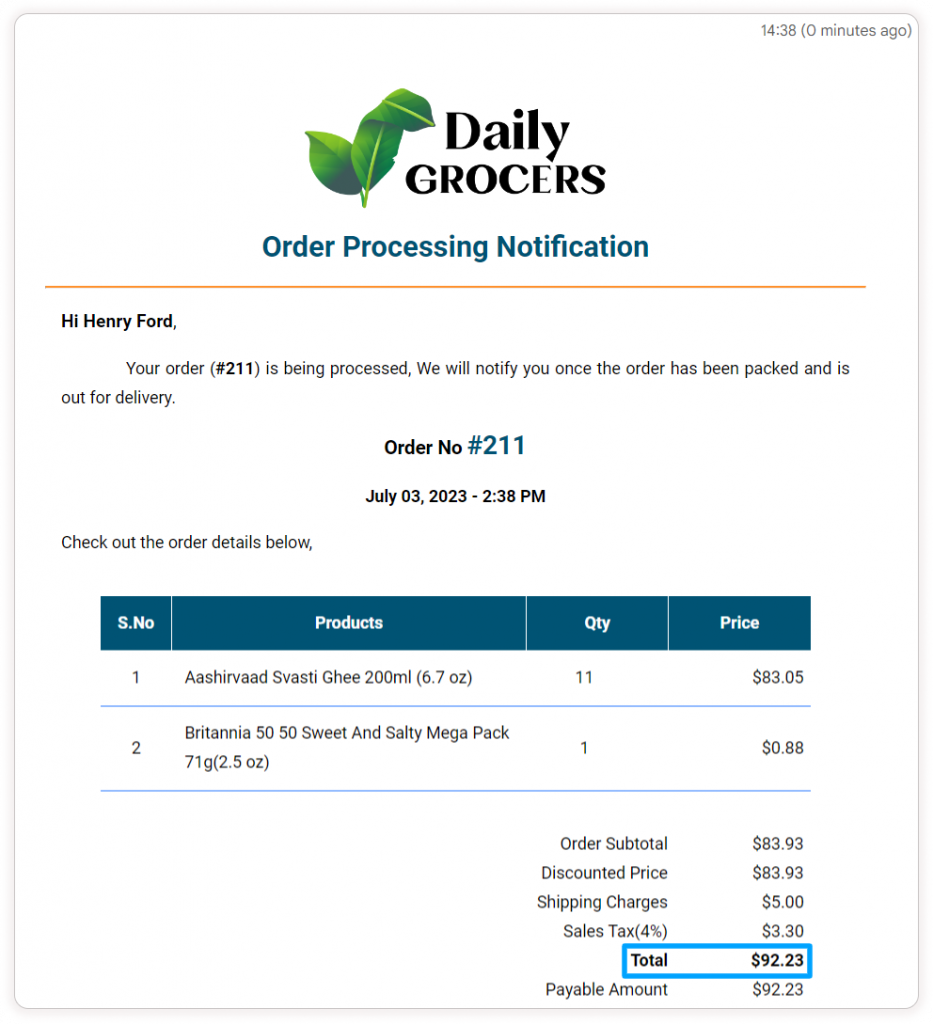 Admin Edit Updates
In situations where customers require assistance beyond their self edit capabilities or failed to make any edits to their orders while in the 'New' state, ZenBasket facilitates direct communication with the support team. The store admin can intervene and make necessary changes to the orders based on customer requests or unique circumstances while the order is in the 'Processing' state. This solution ensures that critical changes are handled efficiently and accurately, providing customers with a sense of reliability and trust in the platform's services.
The order is in the Processing state. Now the store admin can make necessary edits to the order.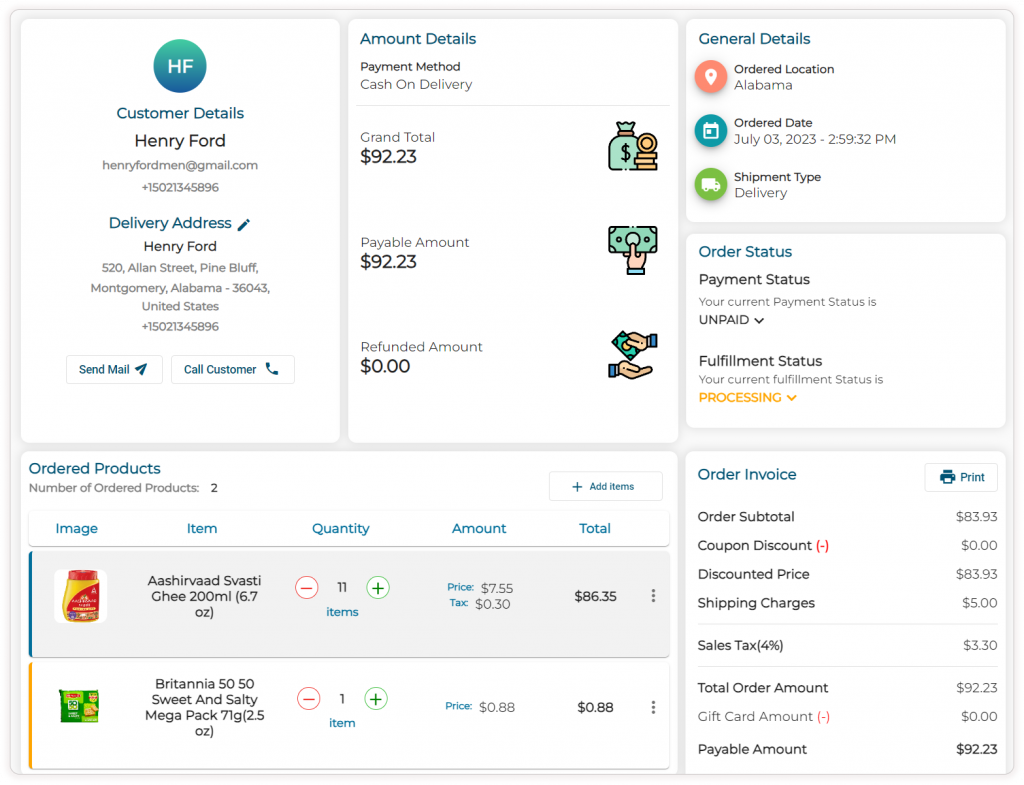 The admin adds a product (Lays American Style Cream & Onion Potato Chips) to the order.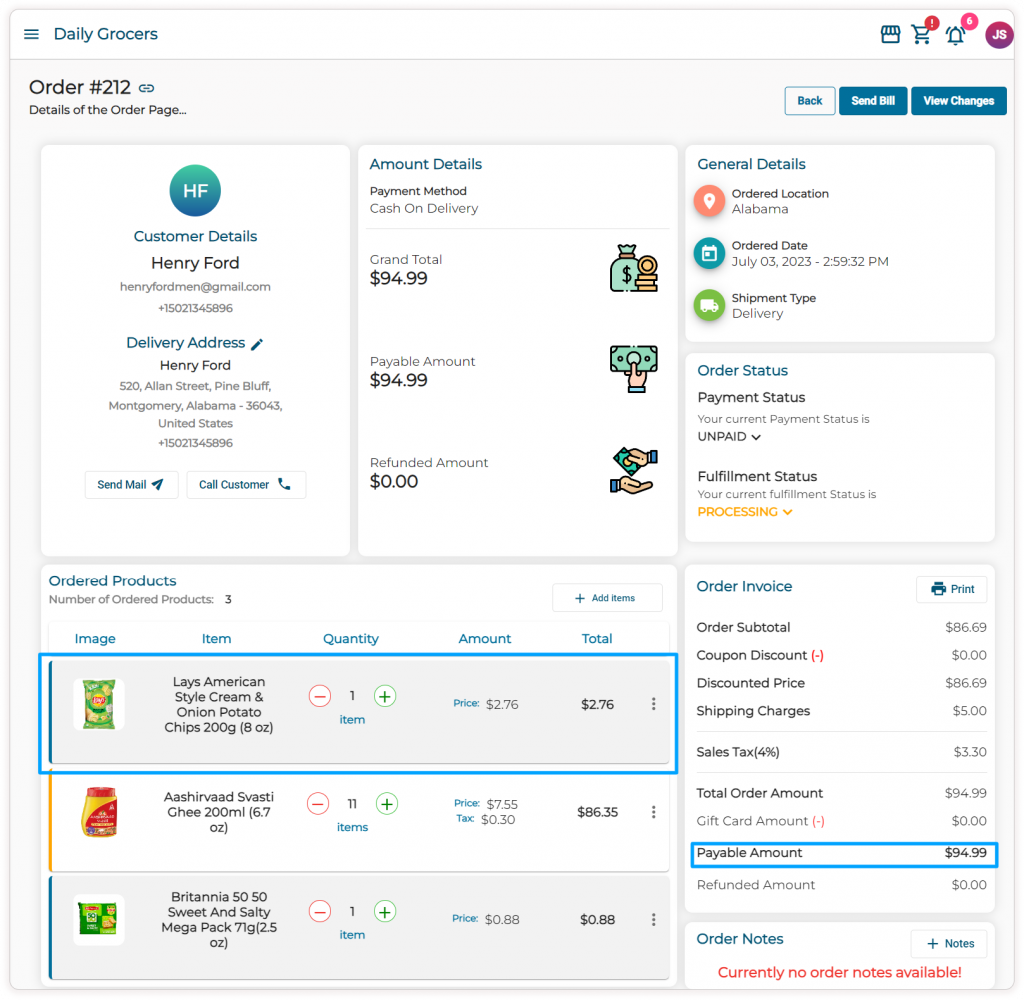 The customer receives a notification containing the updated order details once the order has been packed after being edited.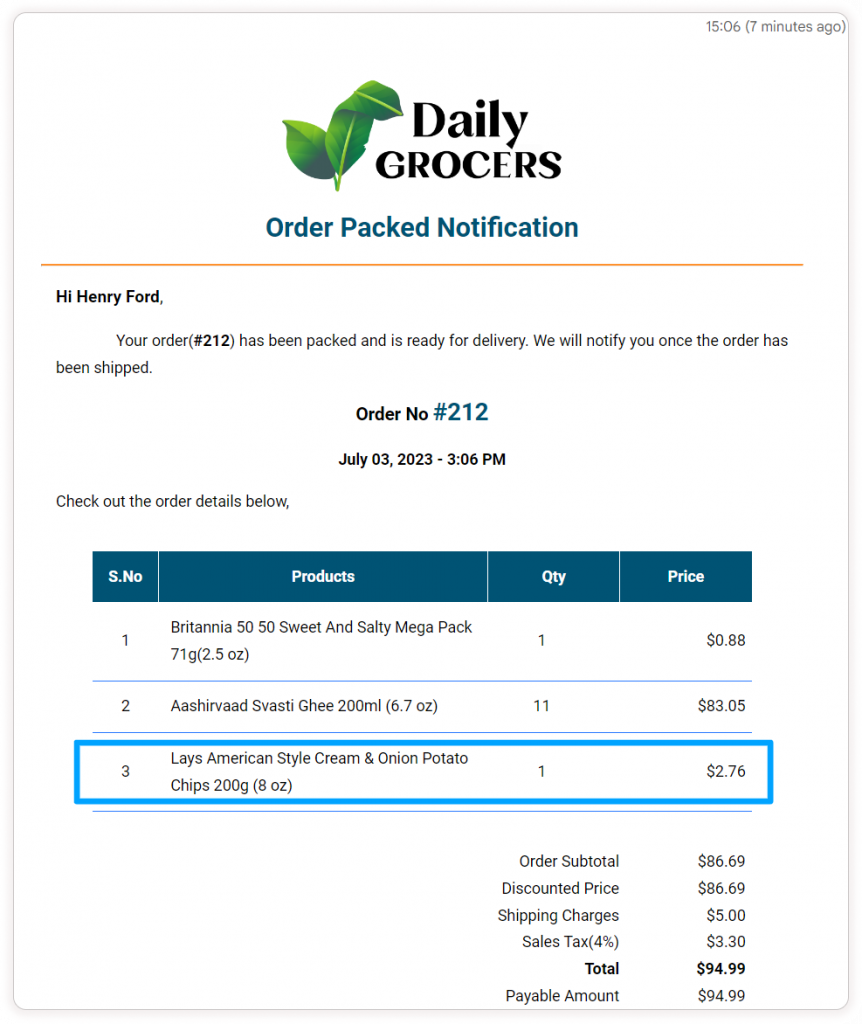 Conclusion
In conclusion, Limited Order Editing can be frustrating for customers when they need to make changes to their orders. ZenBasket offers a solution to this problem by providing a user friendly platform that allows customers to easily modify their orders. With clear cancellation policies and responsive customer support channels, ZenBasket ensures that customers can make necessary adjustments. Customers have the option to edit their orders themselves within a specified time frame, and if they need additional assistance, the support team is available to help. ZenBasket aims to provide a seamless and reliable shopping experience, giving customers more control and reducing frustration.
Centizen
A Leading IT Staffing, Custom Software and SaaS Product Development company founded in 2003. We offer a wide range of scalable, innovative IT Staffing and Software Development Solutions.
Contact Us
USA: +1 (971) 420-1700
Canada: +1 (971) 420-1700
India: +91 86107-03503
Email: contact@centizen.com