Designing a User-Friendly Interface for Wind Mill Inspection App: Centizen's Solution
User interface for a mobile application or website includes various modules of the product. A designer designs modules based on these activities including color theory, logic, analysis and easy to use design with an artistic display. A good practicable design would be one when even a user with zero technical skills could use the product with ease.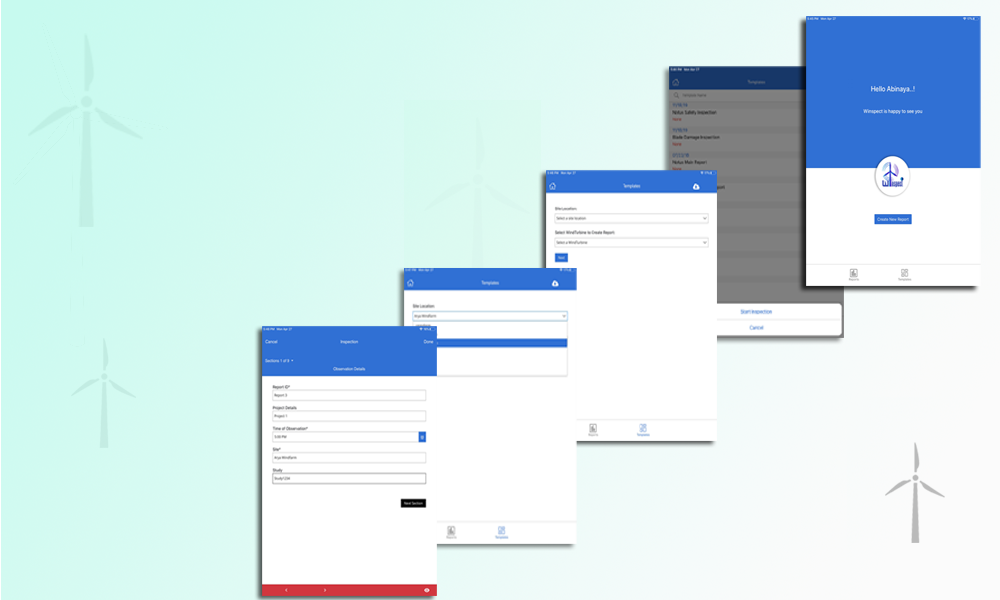 Challenge
There is no specific rules for designing an application or product across the services and or platforms one aims to deliver. Centizen was asked to create an application for Wind mill Inspection. Creating the user interface for the application aimed to track and document the progress of the machines. A crucial task is to stick to the initialized color scheme, layout details and shape selection I.e., consistency through the product. Designing icons, animating objects for functionality and redesigning to include future modification fall under UX design.
Centizen Solution
Creating topography helps designers understand a mental model of how each component fits in with the flow. The topography can categorized into general and module specific topography. A design efficient yet the one that preserves the decided aesthetic representation is crucial. Some design may require complexity to reach its full potential however the designer was given the concept of the existing design and possible alternatives for further changes. The complexity for designing can arise from the method to shorten the infinite possibilities available to do something. Animation has purely functional goals to guide a user navigate the process and still make the experience fast, highly informative and enjoyable.
Business Outcomes
Overall the client was impressed with the design.

The logic and design for the application is solely focused on to help the end users who may or may not be technical experts.

The design demands simplicity and minimalism to address effective use among its users.
Centizen
A Leading IT Staffing, Custom Software and SaaS Product Development company founded in 2003. We offer a wide range of scalable, innovative IT Staffing and Software Development Solutions.
Contact Us
USA: +1 (971) 420-1700
Canada: +1 (971) 420-1700
India: +91 86107-03503
Email: contact@centizen.com