Practical Upselling and Cross Selling Tips for Businesses with ZenBasket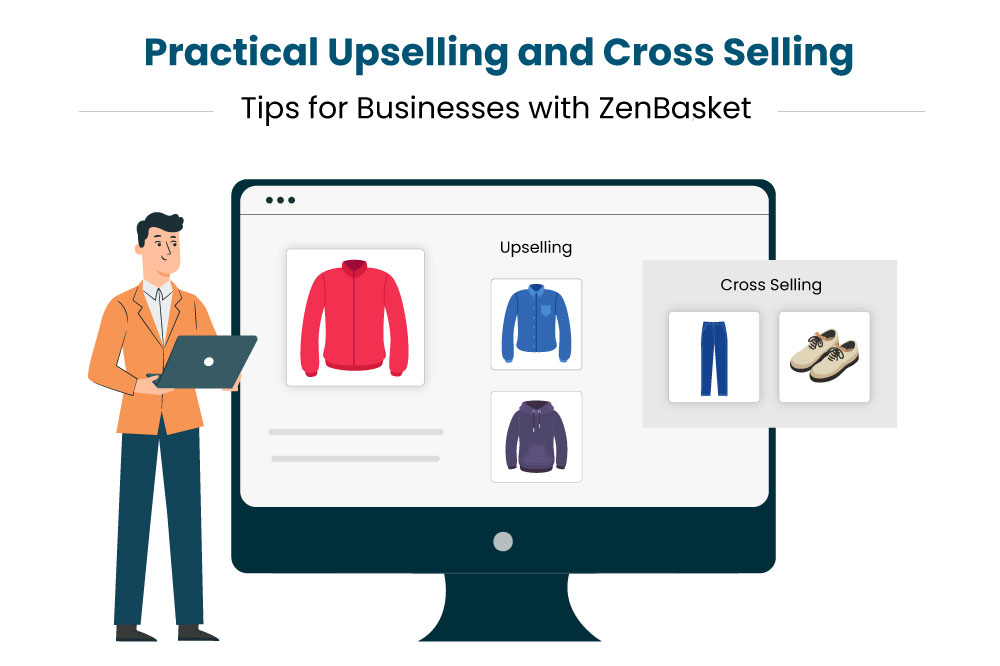 Insufficient provision of upselling and cross-selling suggestions on websites can result in missed opportunities to increase revenue and enhance customer satisfaction. With, ZenBasket you can learn how to get more value from each customer's purchase by offering higher-priced options, suggesting additional products, and offering related items. These purchasing suggestions using ZenBasket can help you generate more incremental revenue. Let's look at some examples of cross selling and upselling.
Cross selling happens when you recommend to customers products that go well with what they've already purchased. For example, if someone buys a new T-shirt, you might suggest buying shoes as well. This is a successful cross selling strategy.
Store admin setup:
Image contains the store admin setup of cross selling products.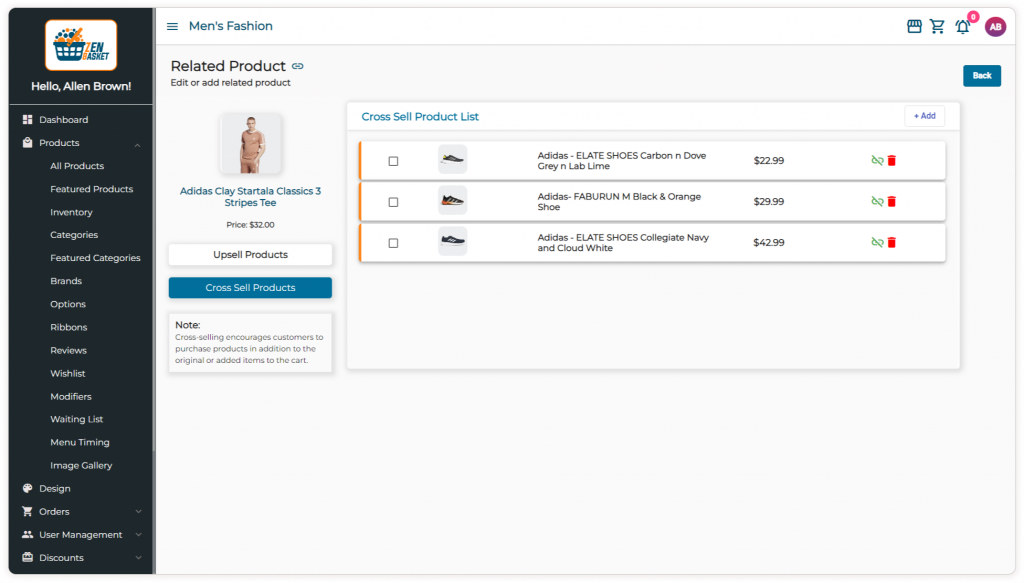 Storefront view:
The image displays the storefront's view of cross-selling products.

Upselling is a strategic approach where customers are encouraged to consider purchasing an upgraded or higher-priced version of a product that they're considering or adding supplementary services to enhance their overall experience. For example, if a customer wants to buy a T-shirt, you can suggest they consider a higher-priced T-shirt instead, that would be an upsell.
Store admin setup:
Image contains the store admin setup of upselling products.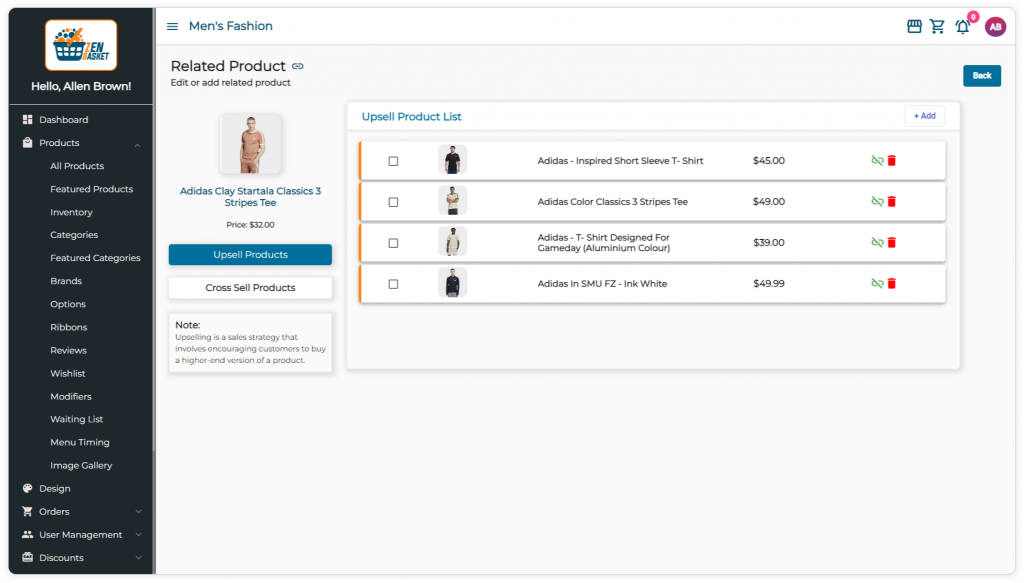 Storefront view:
Image contains the storefront's view of upselling products.

ZenBasket's Solutions
ZenBasket provides solutions that help increase your revenue by suggesting the most appropriate upsell and cross sell products to increase sales.
Be Transparent about the pricing
ZenBasket enhances the shopping experience by providing customers with transparent pricing. When customers have a clear understanding of the cost, they can make informed decisions. This transparency fosters trust and instils confidence in customers during their shopping experience, ultimately leading to customer satisfaction and loyalty. By ensuring fair prices, customers can explore ZenBasket's product offerings without concerns. They can choose products based on their preferences and budget, enhancing their overall shopping experience.
The image showcases the pricing information of the product.

Display Social Proof
ZenBasket values customer feedback and encourages them to share their experiences through product reviews or testimonials. By sharing the reviews, you not only assist other customers in their decision making process but also contribute to continuous improvement efforts.
The image displays the product review.

Enhance Product Descriptions and Visuals
ZenBasket's product description is an ultimate guide for all the important details. It gives customers a clear explanation of the product, including its features, benefits, and specifications. When customers are looking for something specific, they first check the pictures, and product video and then read the description to understand everything about the product. With ZenBasket, they can find all the information they need in one place.
Store admin setup
The image presents the product description from the store admin's viewpoint.

Storefront view
The image presents the product description from the storefront's viewpoint.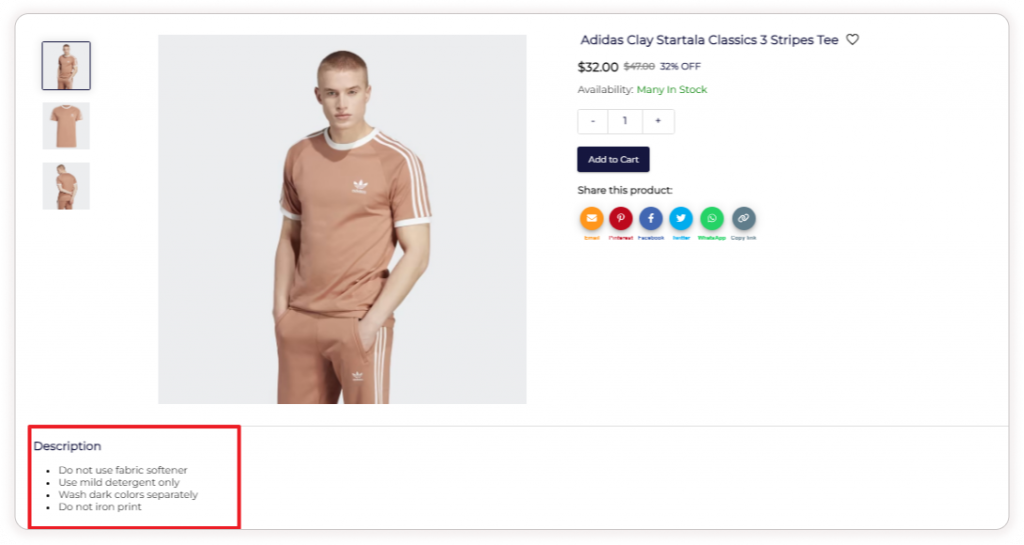 Conclusion
ZenBasket empowers businesses to thrive by providing effective solutions that cater to their customers' needs. By suggesting similar items and showcasing opportunities for better or upgraded services, businesses can not only increase their revenue but also enhance customer satisfaction. This win-win situation allows businesses to grow while ensuring that customers are content with their shopping experience. At ZenBasket, we strive to be a valuable partner in the growth of businesses by fostering success and customer satisfaction through our innovative solutions.
Centizen
A Leading IT Staffing, Custom Software and SaaS Product Development company founded in 2003. We offer a wide range of scalable, innovative IT Staffing and Software Development Solutions.
Contact Us
USA: +1 (971) 420-1700
Canada: +1 (971) 420-1700
India: +91 86107-03503
Email: contact@centizen.com