Accelerating Product Development: Strategies for Moving Faster on Remote Teams
With the rise of remote work, businesses can leverage product development strategies for creativity and productivity. According to Forbes, remote work fosters innovation and enthusiasm by allowing employees to work without constant monitoring. This approach enables remote teams to collaborate on projects from different locations, time zones, and backgrounds, leading to unique perspectives and ideas. To accelerate product development, organizations can consider implementing proven strategies for remote teams, such as agile methodologies and effective collaboration tools. While there are distinct differences between remote and in-person teams, businesses can embrace the benefits of remote work for successful product development.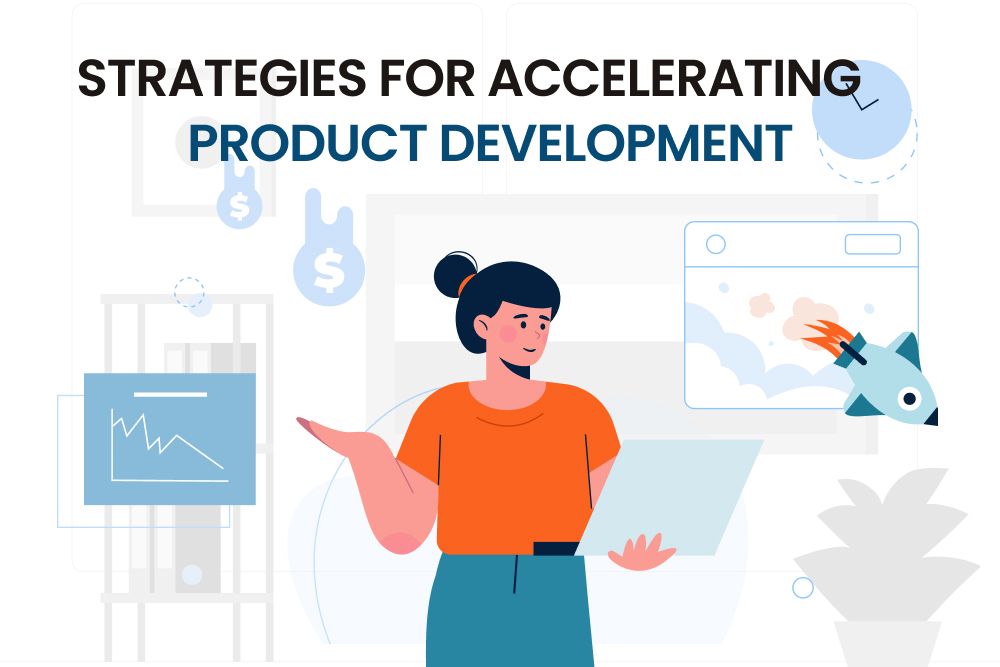 Why Remote team over In Person Teams
Location
Remote teams can work from different countries, time zones, and offices, while in-person teams must work at the same location as the organization.
Saves development time
Remote teams save development time as work can occur around the clock due to the time difference. This increases productivity and reduces time-to-goal. Many companies, such as Centizen, opt for remote teams in the software development industry.
Adaptation and Client Satisfaction
Remote teams can better adapt to clients' working styles, allowing for increased client satisfaction. In-person teams may be limited by physical location and may not be able to offer this level of customization.
Best Practices for Increasing Productivity in Remote Teams
With the prevalence of remote work culture, businesses can leverage product development strategies to effectively manage remote teams for maximum productivity. Drawing from my experience managing remote teams for companies like Centizen, here are some best practices:
Daily check-ins using applications like Skype, Zoom, and Slack can aid task and time management, while maintaining communication to reduce isolation.
Personalized workspaces using technology can enhance collaboration and engagement.
Assigning realistic tasks based on experience and focusing on end results, while allowing flexibility for day-to-day tasks, can help ensure productivity.
Providing necessary resources like tools, software, and applications is also crucial.
Hybrid models that integrate remote and in-person teams can be a cost-effective way to increase productivity.
By implementing these product development strategies, businesses can effectively manage remote teams and achieve success in a remote or hybrid work environment.
The Hybrid Plan: Integrating Remote and In-Person Teams
As more companies consider the benefits of remote work, the idea of a hybrid work model has become increasingly popular. This approach involves a combination of remote and in-person teams, allowing for greater flexibility and improved productivity.
Many big tech and non-tech companies are now embracing this model, including Facebook, Google, Microsoft, and OYO Rooms. With a hybrid work model, companies can resume work quickly, reduce expenses, and increase employee productivity.
Centizen is a company that has been successfully practicing remote work for several years. With a remote workforce spanning over 20 countries, we have extensive experience in mobile application development, web app development, blockchain development, and more.
Our teams are highly experienced professionals who can be tailored to your business needs and budget. We understand that assigning realistic tasks, providing necessary resources, and maintaining communication are essential for successful remote work.
If you are looking for a remote company to handle your software development needs, consider Centizen. Our teams have delivered successful projects in challenging work environments, and we have received great feedback from our clients. Contact us to turn your software strategy into a reality.
Summary
In conclusion, the pandemic has accelerated the shift towards remote work and created opportunities for businesses to explore innovative ways of operating that offer the benefits of both remote and in-person collaboration. Companies are now experimenting with the hybrid work model, which enables staff to work from home on a routine basis and cycle in and out of office spaces for in-person collaboration. Additionally, the remote-first approach is being adopted by some businesses, where physical office spaces are used primarily for social events and in-person collaboration rather than being the primary place where work gets done. The pandemic has opened the door for companies to embrace new ways of working and has provided employees with the flexibility to work from anywhere. These changes are likely to shape the future of work, and businesses that can adapt and take advantage of the opportunities that come with remote work are more likely to thrive in the long run.
Centizen
A Leading IT Staffing, Custom Software and SaaS Product Development company founded in 2003. We offer a wide range of scalable, innovative IT Staffing and Software Development Solutions.
Contact Us
USA: +1 (971) 420-1700
Canada: +1 (971) 420-1700
India: +91 86107-03503
Email: contact@centizen.com