Transform Your Online Store with ZenBasket's Mobile Optimized Design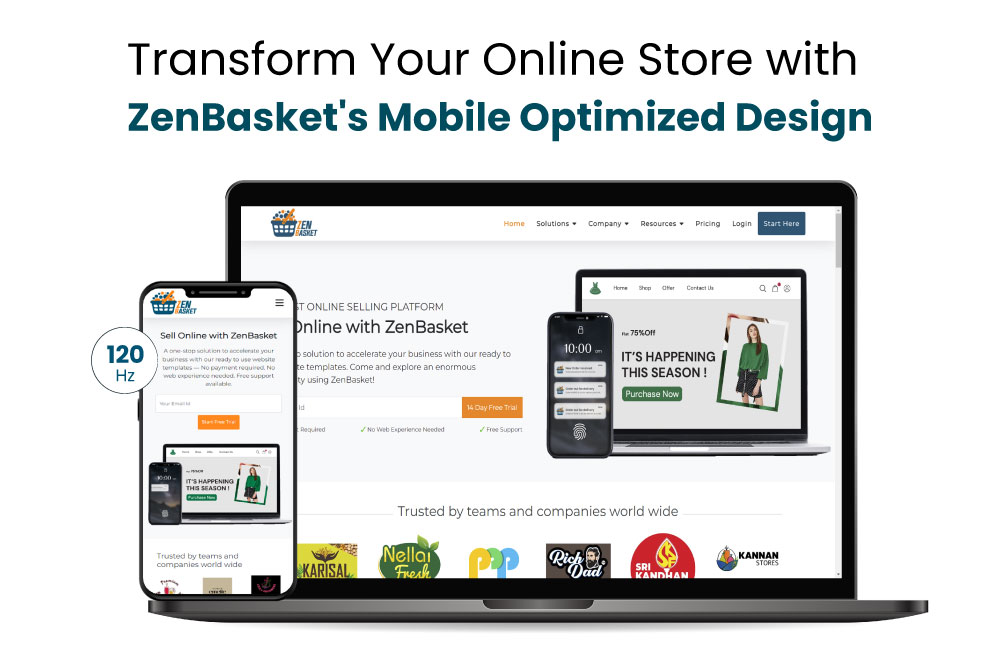 The popularity of mobile shopping has grown significantly in today's digital era, making it crucial for businesses to have a mobile-friendly Ecommerce website. Failure to provide a seamless mobile experience can result in customer dissatisfaction and missed sales opportunities. To address this, implementing a responsive design is key. Responsive design allows a website to adapt and effectively showcase its content on different screen sizes.
To meet this need, ZenBasket offers a mobile-responsive design solution with user-friendly features. By leveraging ZenBasket's capabilities, Ecommerce websites can better engage customers and increase their sales potential. This flexibility is crucial in ensuring a smooth user experience. Additionally, implementing a responsive design not only boosts traffic and sales but also improves overall website performance, targets the right audience, and presents a refined portfolio.
ZenBasket's solution to optimize mobile responsiveness
Having a mobile-friendly Ecommerce store provides a lot of benefits for businesses. Let's review some of ZenBasket's solutions that set your online store up for success.
Responsive design
ZenBasket's website is optimized for mobile devices, providing a seamless browsing experience and adapting seamlessly to various screen sizes. It ensures that all elements, including layout, content, and buttons, are well-suited for smartphones, allowing for easy navigation. ZenBasket prioritizes simplicity and accessibility, ensuring that customers have a positive experience regardless of the type of mobile device they use. The goal is to create a user friendly interface that caters to all users, even when accessed on small screens.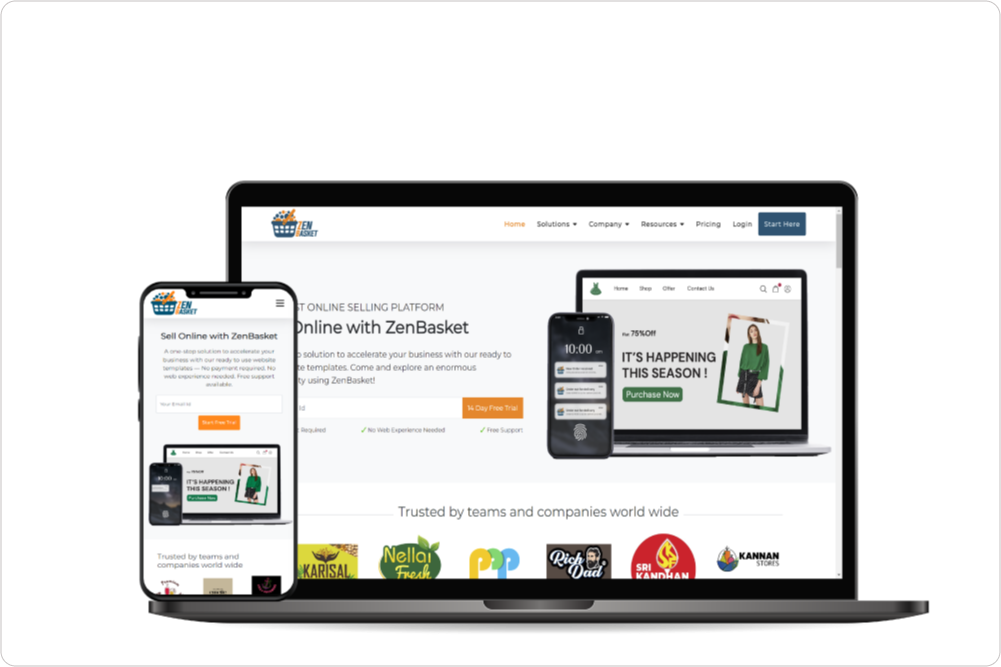 Simplify navigation
Efficient and user-friendly navigation is crucial for a successful mobile online store. ZenBasket's mobile version excels in this aspect by offering intuitive menus that are user friendly. Customers are not required to search for icons as the menus are thoughtfully organized, facilitating seamless browsing. As a result, shopping on ZenBasket's mobile version is an easy and satisfying experience for customers.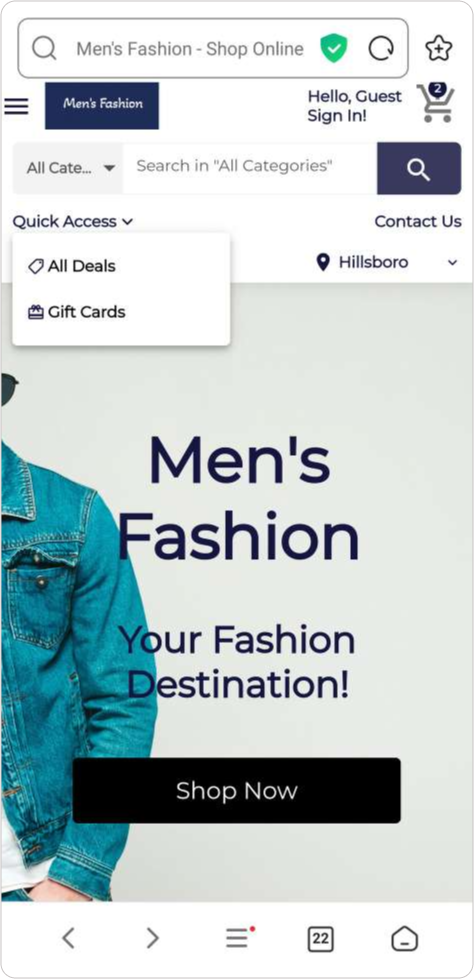 Streamline checkout process
ZenBasket has prioritized convenience by designing an efficient checkout process that enables customers to complete purchases quickly without having to create an account. ZenBasket understands the importance of streamlining the payment process and has eliminated unnecessary steps. ZenBasket ensures the security of customer information by offering secure payment options that are compatible with mobile devices. This allows customers to confidently choose the payment method that they prefer, knowing that their personal and financial details are safeguarded.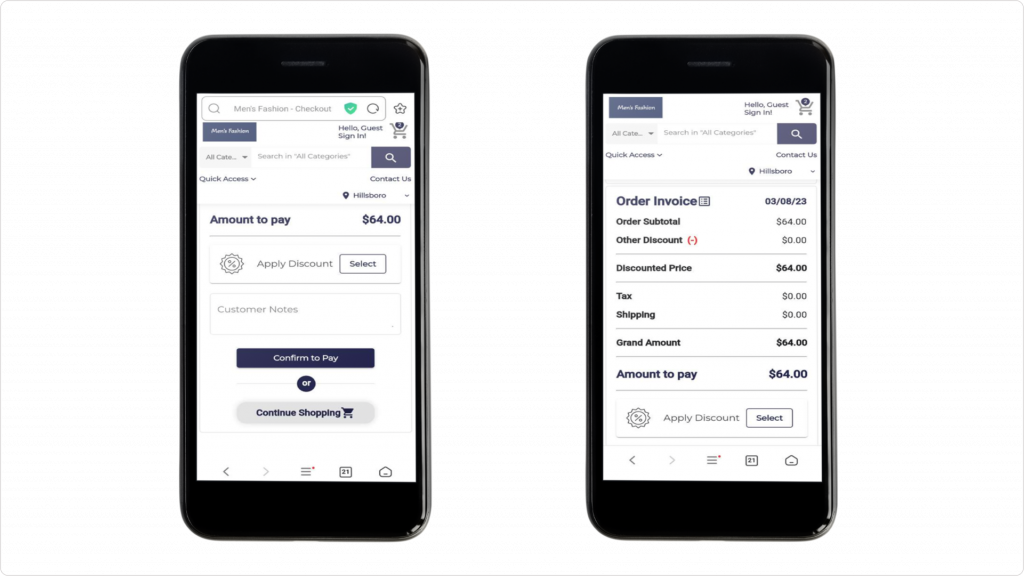 Prioritize touch-friendly elements
In ZenBasket's mobile view, the menus are designed to work well with touchscreens, making it easy for you to navigate the website. They make sure that everything on the screen, like pictures and links, are the right size for different types of phones and tablets. They ensure that buttons and links are large enough to be easily tapped, provide ample spacing between elements to prevent accidental taps and use pop-ups to provide feedback on touch interactions. Elements are positioned to accommodate natural hand movements and gestures. By prioritizing touch-friendly elements, ZenBasket creates a user-friendly and enjoyable touchscreen experience.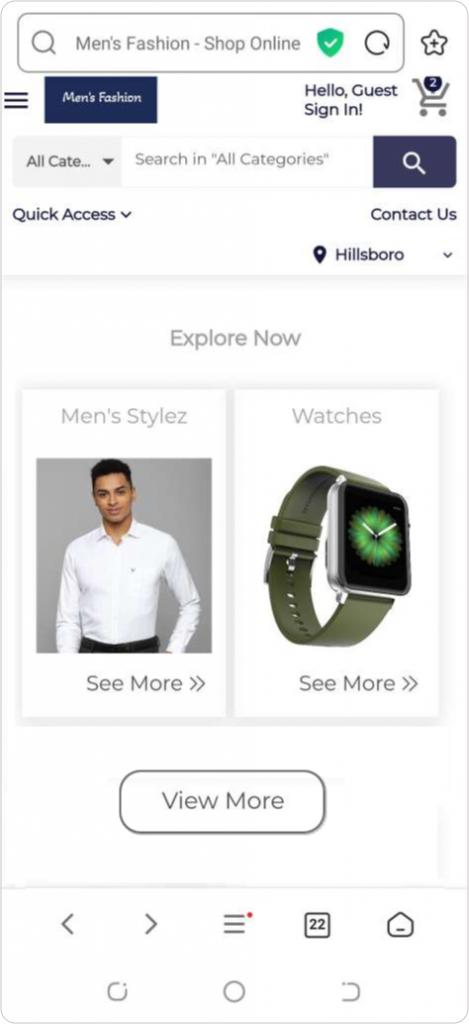 Conclusion
In conclusion, having a mobile-friendly website is extremely important for an online store's success, with the increasing number of people using their phones for shopping. ZenBasket recognizes this need and offers a solution that ensures optimal performance and usability on mobile devices. The user-friendly design enables seamless and simplified shopping experiences on mobile devices. By utilizing ZenBasket, businesses can not only cater to their customers needs effectively but also achieve greater sales success in the competitive online shopping market.
Centizen
A Leading IT Staffing, Custom Software and SaaS Product Development company founded in 2003. We offer a wide range of scalable, innovative IT Staffing and Software Development Solutions.
Contact Us
USA: +1 (971) 420-1700
Canada: +1 (971) 420-1700
India: +91 86107-03503
Email: contact@centizen.com