User Experience/User Interface Design (UX/UI) – A side by side comparison
In a business-technology driven world, consumers are aware of what products and schemes they are getting themselves into. Products play a rather great deal in this cycle. A product's popularity is based on the way, a customer feels about it. More particularly, how it solves the problem for its customer without having to go through a routine or do something out of the ordinary in order to get the job done. Here is where User Experience and User Interface Design comes into play, where the developer puts themselves in the shoes of their customer to get a better insight. A product can have all possible features yet can be unpopular just because it has a complex design. Thus eventually, a product's design contributes a significant deal to its success as well. Hence, to improve its User's experiences the UI/UX designers were hired. Often people confuse UX designs with UI designs. By the end of this read you will have a basic outline of how each varies.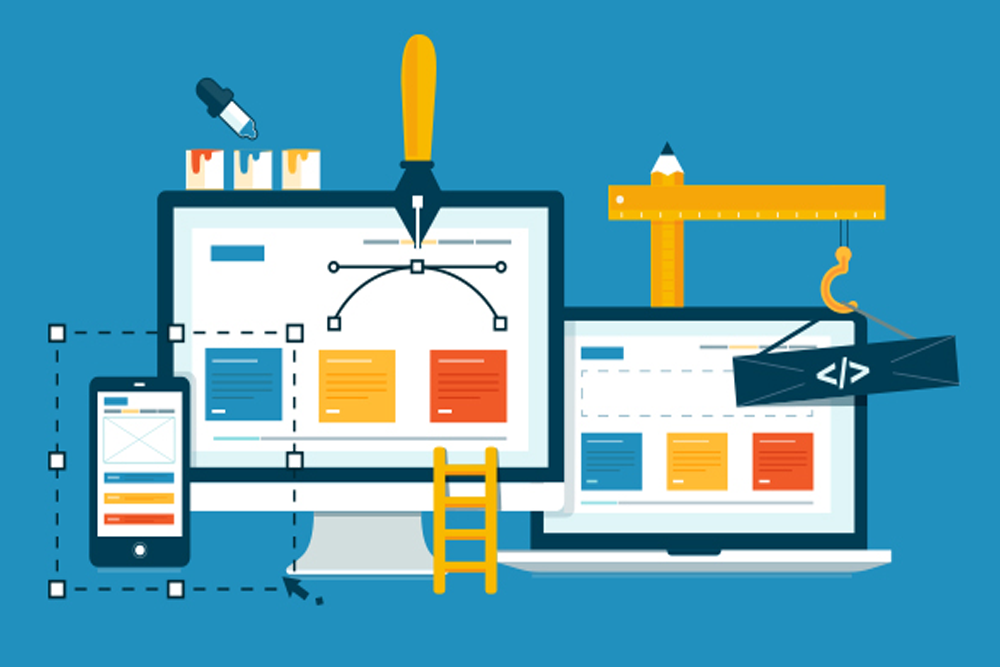 What is UX?
UX Design is the study and understanding of a user's behavior & motivations with a goal of providing better digital experience. Before starting a design, every designer has to keep in mind that the product or service they design should answer the most basic questions — WHAT, WHY and HOW?
Why User Experience Design? Most problems are actually problems of perception.
User experience design (UXD) allows you to create products that makes the user feel that he/she had been a priority or that the product's design had been tailored to fit them. The entire design process relies on acquiring details and integrating those details into the product. Now a days, people are more familiar with the technologies available than they have ever in the past decade hence they have higher expectations. User Centered Experience Design, has been a proven factor behind these successful designs.
User-Centered Design
One of the most effective design methodologies is the user-centred Design. The main theme of this user-centred design is that it is built purely on the needs & requirements of the end-user. To build an uncompromisable and flawless design, a UX designer should do his/her fair share of user research, buyer persona, design frames and prototypes. Once you have mapped an outline it is essential to include testing into it too. This doesn't mark the end of the routine; the designer should identify & include relative issues as well.
Role of the UX Designer
UX Design is the study and understanding of a user's behavior & motivations with a goal of providing better digital experience. Before starting a design, every designer has to keep in mind that the product or service they design should answer the most basic questions — WHAT, WHY and HOW?
What is UI?
First things first to those debating, UX and UI designs are two different elements of user experience with a product. However UI in other words can be said is a part of UX. As User experience arises from interaction with the User Interface. UX refers to the user experience, that focuses on how something works & how people interact with it. User Interface, focuses on how the layout design can appeal to the user. To help you understand better, consider a car, UX will refer to the car's gear, steering etc., and UI will refer to the model, color of the car. Together they provide a pleasant experience to the user. An UX designer makes sure that the user can understand and follow the logical flow of the product, whereas the UI designer ensures that the user enjoys the looks and feels of the product.
What includes as the UID?
Designers strive to create designs, which pleases its users yet provide a level of ease to use. UI designers design graphical user interfaces (GUI) but nowadays UI is not limited to just graphics. Voice-controlled interfaces, oral-auditory and gesture-based interfaces as well fall under UID. This is because of the psychology that the less the user goes through the motions of control the more immense their experience will be and more likely they are to return to your product or service.
What is a perfect UID/UXD?
Let me give you an example. In case a company figures out an ideal product and designs based on a human-centered design process which has everything from feels and looks, perfect modules & interface and the expected user experience. Then everybody has one or wants one.
How to perfect a UID/UXD?
Take your time, dedicate to research, constant improvement, polishing the details and editing will make a big difference. In the long run, companies who did not take their time will slowly become obsolete, and people will forget they ever existed.
Take a step back from the pressure of having to deliver a perfect product to your competitors and customers. Start by defining what is important to you and how your product can deliver that. You have to make sure that your product is relevant and effective.
A major business giant, who runs a successful company for more than two decades, advices startups to focus on three questions,
"What do customers want?"
"How their needs can be satisfied?"
"What can we do to enhance our customer service and value?"
Be Consistent
To contribute to the betterment of the design, ask these questions. How do your customers feel about your product? What do they use it for? Have you experienced its environment yourself? What issues do your customers have on a daily basis that might hinder their experience? The answer to these questions can't be found in the comments and review section. Best products come from listening to the voices of the users. To summarize, when coming up with an idea or developing a product put yourself into your user's shoes. Stick to simple rather than an attractive complex layout. Work in small groups. Contrary to the popular belief, small groups with strong decision makers are more successful. Analyze and reiterate. Take your time to perfect the modules.
Centizen
A Leading IT Staffing, Custom Software and SaaS Product Development company founded in 2003. We offer a wide range of scalable, innovative IT Staffing and Software Development Solutions.
Contact Us
USA: +1 (971) 420-1700
Canada: +1 (971) 420-1700
India: +91 86107-03503
Email: contact@centizen.com