Web 4.0: What's Next for the Internet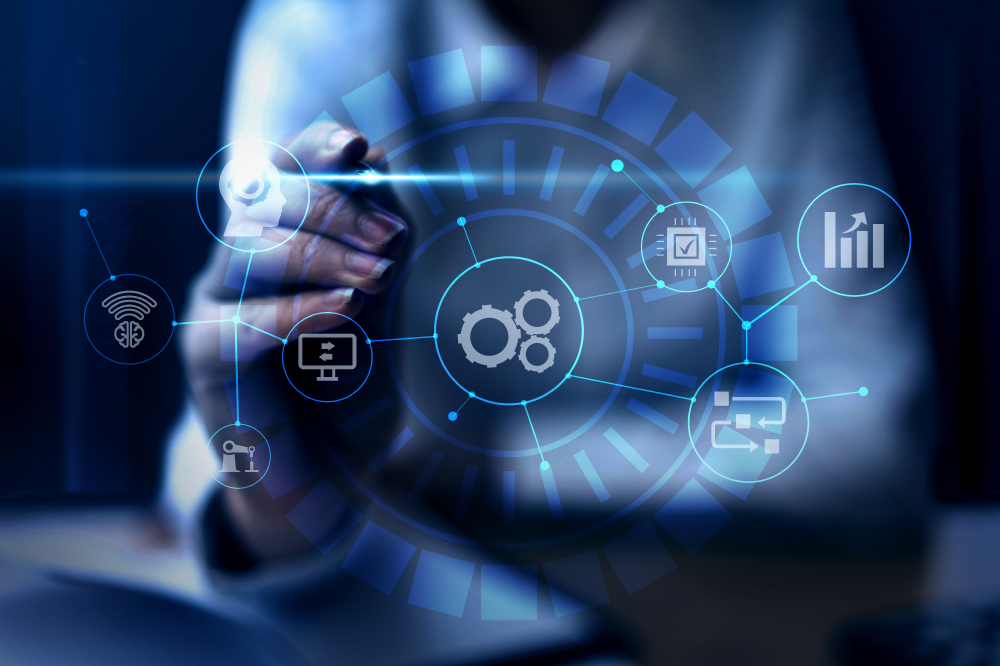 The internet is evolving, and Web 4.0 is here to reshape how we experience it. Forget the tech jargon; let's dive into what this means for regular folks.
A Disappointing Chapter: Web 3.0
Web 3.0 had some big promises, but it didn't quite deliver. Cryptocurrencies were a rollercoaster, and virtual worlds like the metaverse didn't quite take off. Remember NFTs? Yeah, those were a bit of a puzzle too. But hey, it was a wild ride, thanks in part to the COVID-19 pandemic that made us rethink everything.
The Emergence of Web 4.0
Now, let's talk about Web 4.0, also known as the "Symbiotic Web." It's all about making the internet smarter and more user-friendly. Imagine an internet that understands you like a good friend.
Intelligent Machines in Web 4.0
In Web 4.0, machines get an upgrade. Think of Siri or Alexa, but smarter. They won't just follow commands; they'll learn from you, making your online experience personalized and efficient.
The Shift from Web 3.0 to Web 4.0
We're moving from Web 3.0 to Web 4.0, building on the progress made so far. It's not a complete overhaul; it's like adding turbo boosters to your existing car.
Posthumanism: A Philosophical Basis
Posthumanism might sound fancy, but it's about humans and technology working together as equals. It's not replacing us with machines but embracing them as partners. For example, consider open-source software like Github's Copilot – it's a collaboration between humans and AI.
Key Characteristics of Web 4.0
Web 4.0 comes with some cool features:
1. Everything is Connected: Imagine shopping online, and the internet suggests products based on what you've liked on social media.
2. Smarter Interactions: AI will make your online interactions feel more natural, like talking to a real person.
3. Smart Devices Everywhere: From your fridge to your clothes, everything will have a little computer chip.
4. Your Data, Your Control: You'll have more say in who gets your personal info.
5. Better Search: It'll be easier to find exactly what you're looking for.
6. Real-World Meets Digital: Imagine trying out furniture virtually before buying it.
The Role of Artificial Intelligence In Web 4.0
AI isn't just about personalization. It's like having a smart friend who knows you well and can answer your questions without sending you on an internet scavenger hunt. And, yeah, AI is getting better at understanding sarcasm too!
The Significance of the Internet of Things (IoT)
IoT makes everything around you smart and interactive. Your fitness tracker might work with your digital assistant to create a personalized workout plan. Even your appliances can communicate, like your phone telling your fridge about your food choices!
Virtual Reality (VR) in Web 4.0
VR adds a whole new level of fun. Shopping online becomes like walking through a real store, and learning new skills feels like hands-on experience. Plus, who wouldn't want to play VR games?
Evolution of User Interaction
Your interaction with the web is getting smoother. You won't need a tech manual to figure things out. It's like switching TV channels – simple and quick.

Conclusion
Web 4.0 is bringing the internet closer to us. It's like having a helpful friend who knows your likes, dislikes, and needs. So, as we look ahead to Web 4.0, let's think about how we can make the most of these connections, integrations, and partnerships. It's not just for tech wizards; it's for all of us to enjoy and explore!
Centizen
A Leading IT Staffing, Custom Software and SaaS Product Development company founded in 2003. We offer a wide range of scalable, innovative IT Staffing and Software Development Solutions.
Contact Us
USA: +1 (971) 420-1700
Canada: +1 (971) 420-1700
India: +91 86107-03503
Email: contact@centizen.com