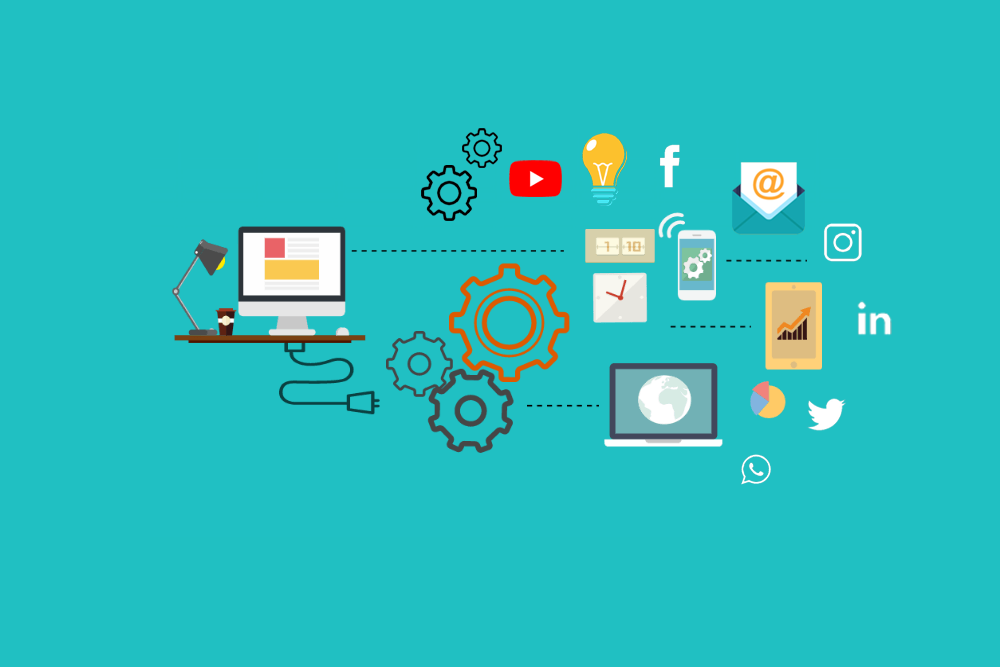 A business workflow is a sequence of processes. It's designed to complete a task in a particular series. Manually, the series of processes has to be done is a tedious part of the business world, since it takes more time to complete when compared to the automation tool. The automation tool will eliminate manual errors and done accurately. In this article, we will explain the workflow automation tool and  benefits with example.
What is Workflow?
A workflow is an automation tool for performing work independently. Create the workflow with the set of rules to automate manual work. When a record matches this rule, they'll automatically be enrolled in the workflow and performs as per the rule.
Benefits and Examples
Workflow can help you to save time by avoiding manual entry work. In marketing, there may need to send multiple emails and updates to social media contents, a workflow can automate your marketing emails and updates in social media.
The process of performing data into multiple ways like creating tasks, deal, scheduling meetings, etc., can be automated by the workflow. This technology makes you work smarter, not harder. Enrolling and unenrolling data is easy in the workflow.
The Business who engaged with the workflow automation may deliver a good output to compete. The performance of the workflow results efficiently, saving time and money. Every action in the workflow meets to filter the records to catch the vulnerable candidate.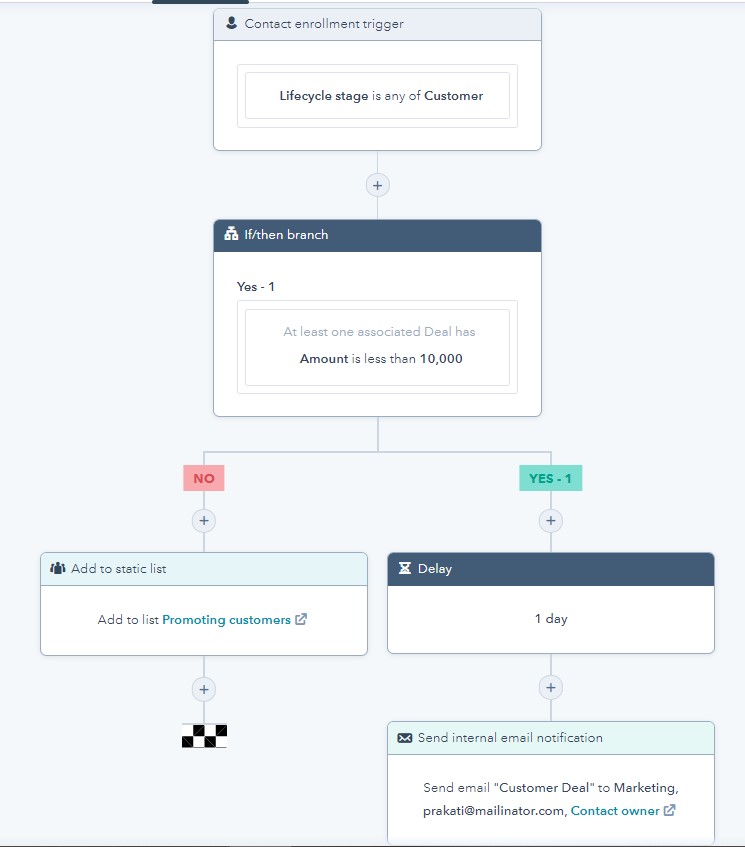 Example: Send marketing mails to the customer who deals less than 10,000 delays 1day or else add them to "promoting customers" list
Initially create the enrollment trigger to check the lifecycle stage of candidates is Customers or Not. The workflow started to verify the candidates to enroll. The enrolled candidates will move to the next rule is who has a deal amount less than 10,000. The filtered candidates who matched will set for one day delay to receive their marketing emails. The candidate who has a deal more than 10,000 will move to the "Promoting Customers" list.
By creating the workflow, it checks the whole records whether it matches the rule or not. The matches' candidates will enroll in the workflow and proceed further.
Moreover, this workflow will help you to engage the candidates and make a good relationship with them.
Things to Wrap up
The workflow automation features are accomplished in the human resources and marketing department in your business environment. The automation workflow will take care of your enrollment burden. Additionally, Centizen offers a reporting dashboard that displays your business processes performance and metrics. It would refine your process and optimize your future work.
Centizen
A Leading IT Staffing, Custom Software and SaaS Product Development company founded in 2003. We offer a wide range of scalable, innovative IT Staffing and Software Development Solutions.
Contact Us
USA: +1 (971) 420-1700
Canada: +1 (971) 420-1700
India: +91 86107-03503
Email: contact@centizen.com