ZenBasket: The All-in-One Solution for Trouble Free Multi-Store Management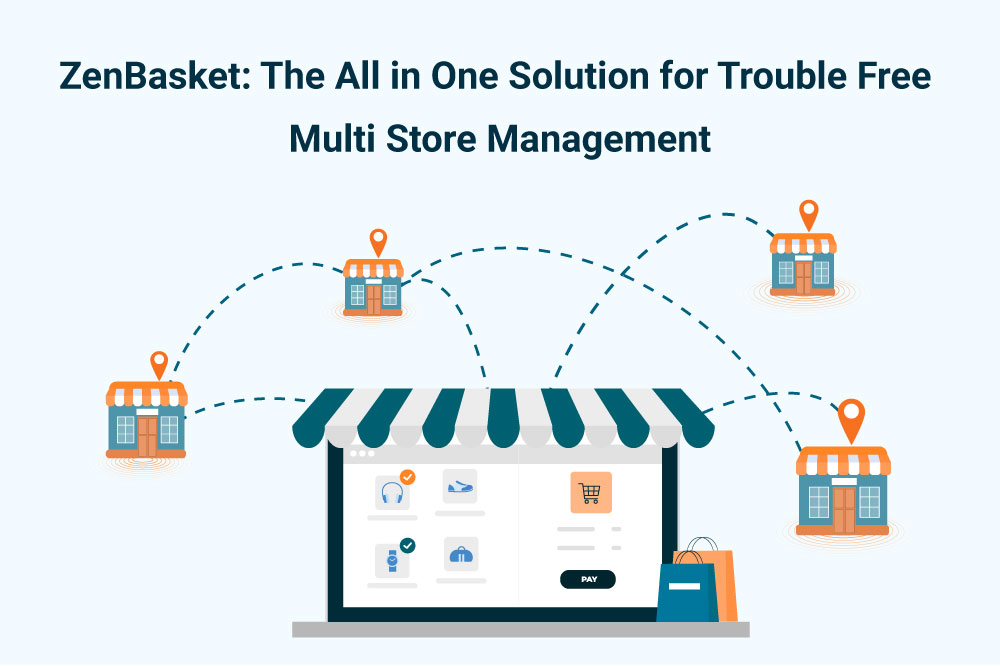 In the rapidly evolving world of online business, managing multiple Ecommerce stores effectively can be extremely challenging. As a centralized platform, ZenBasket offers a comprehensive and user-friendly solution, ensuring that even those new to Ecommerce can optimize their operations with ease. With ZenBasket, you can streamline inventory management, simplify order processing, and enjoy a host of other benefits that propel your business to new heights.
ZenBasket Solutions – Conquering the Challenges of Managing Multiple Stores
Here are some useful solutions to overcome the challenges of managing multiple stores with ZenBasket.
Centralized Operations
ZenBasket offers a centralized platform that makes managing multiple stores easy. Instead of dealing with multiple systems and the challenge of keeping everything synchronized, ZenBasket provides a unified dashboard where you can easily oversee all your stores. Eliminate the need to switch between multiple systems and the risk of losing important information.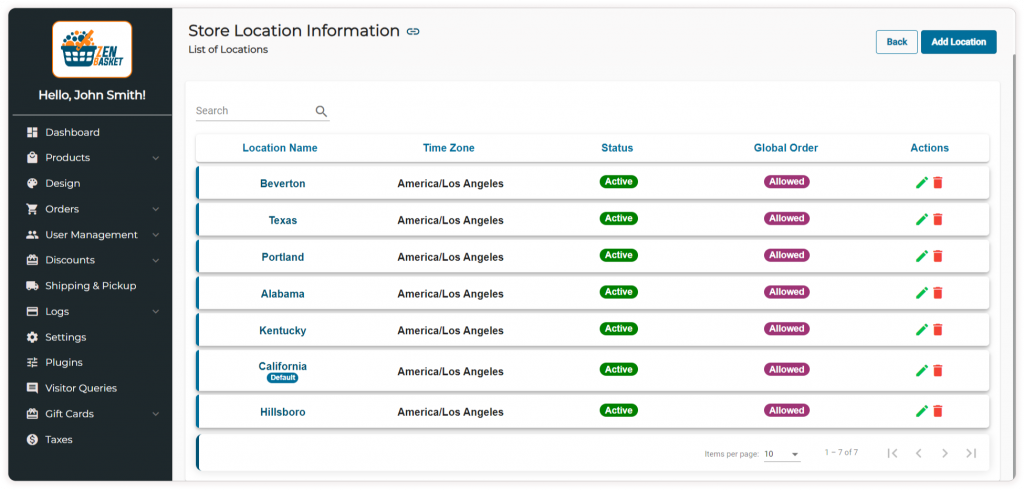 Inventory Management
ZenBasket simplifies the process of managing inventory across multiple stores. It offers real-time tracking of stock levels, preventing both stockouts and overselling. This guarantees that customers will always find the products they're looking for. Through automation, errors are minimized and efficiency is improved, saving valuable time when restocking and fulfilling orders. Effective inventory management builds a sense of trust and as a result customers return for repeat purchases. ZenBasket's centralized platform ensures precise inventory management for multiple stores.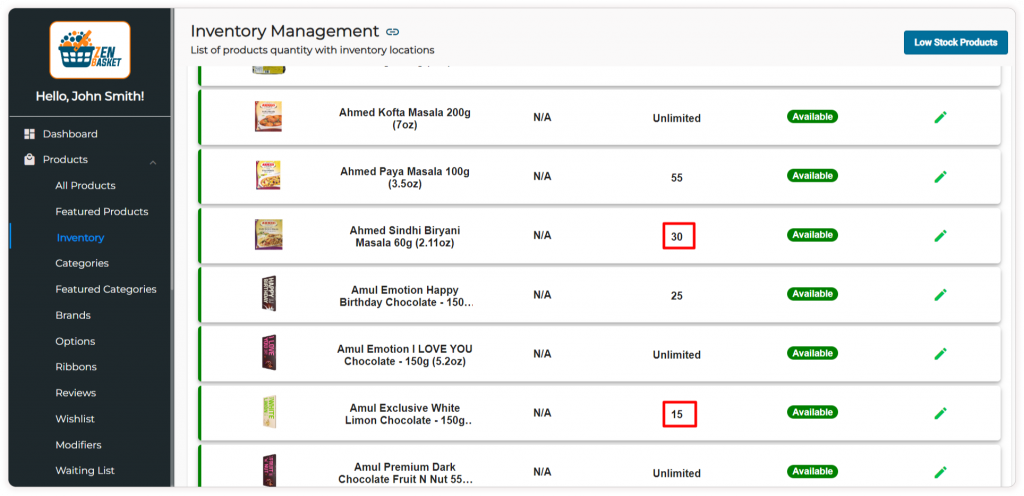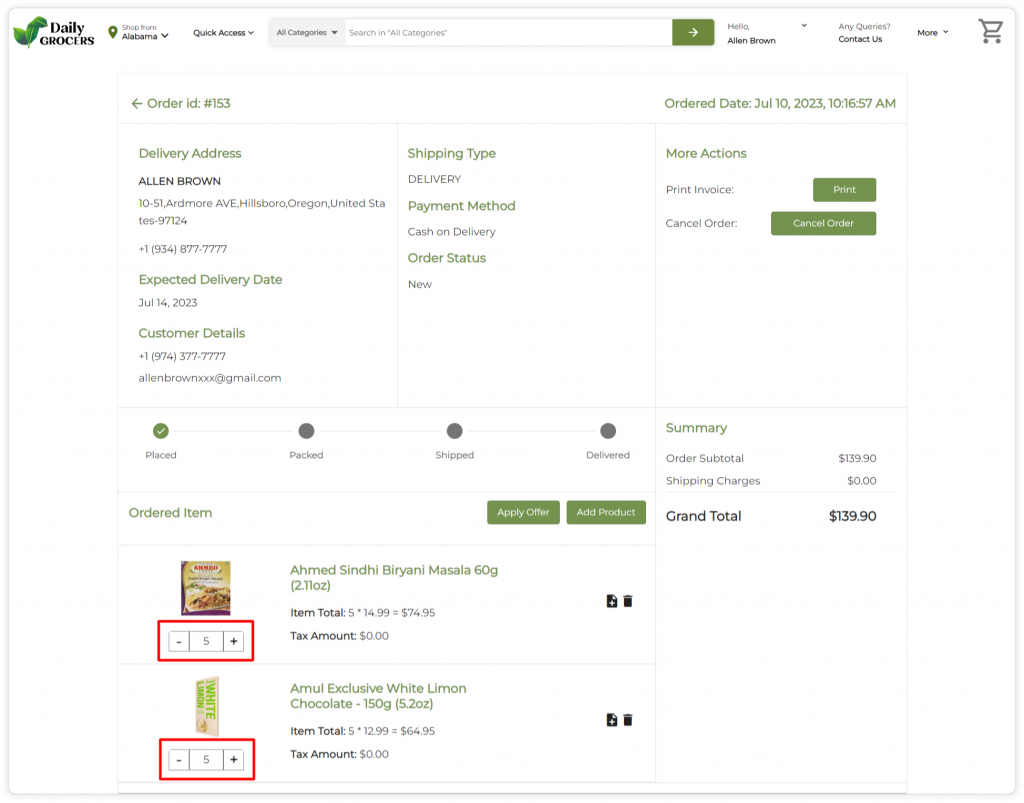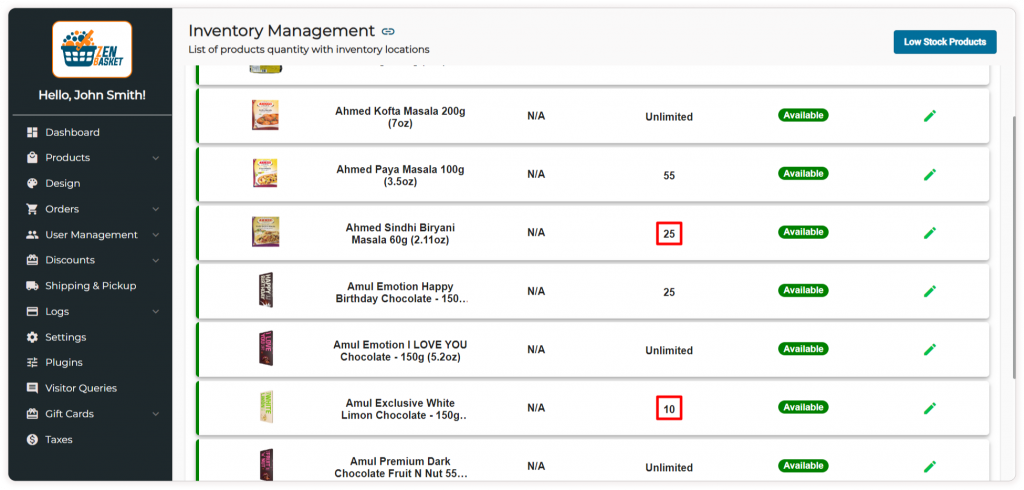 Email Marketing and Promotions
ZenBasket simplifies business promotion through intuitive tools. The email marketing feature enables customized communication to your intended audience, enhancing brand consistency. The email campaigns are sent to customers who have opted in for marketing and shared their contact information. To maximize effectiveness, the subscriber base can be segmented into smaller groups based on various criteria like demographics, purchase history, engagement level, etc. Segmentation allows for personalized and targeted email campaigns that cater to the interests and needs of each group. Additionally, users can focus on specific customer segments, automate campaign workflows, and track the impact of their marketing endeavors. ZenBasket empowers businesses to seamlessly interact with customers, building relationships and trust, which results in increased sales.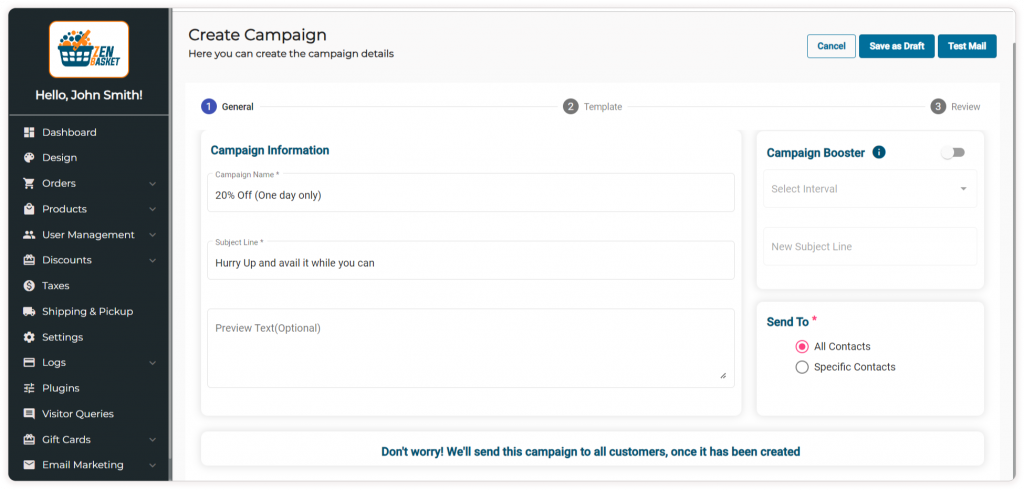 Analyze Data and Generate Reports
ZenBasket seamlessly integrates with Google Analytics, providing valuable data for your Ecommerce business. This includes detailed sales performance, customer behavior analysis, and website traffic information. Utilizing ZenBasket's reporting feature, you can generate comprehensive reports that give you insight into every aspect of your operations. With this knowledge, you can make informed decisions, optimize your strategies, and stay ahead of your competitors. By understanding your customer preferences and trends, you can create personalized experiences that lead to positive results for your online store.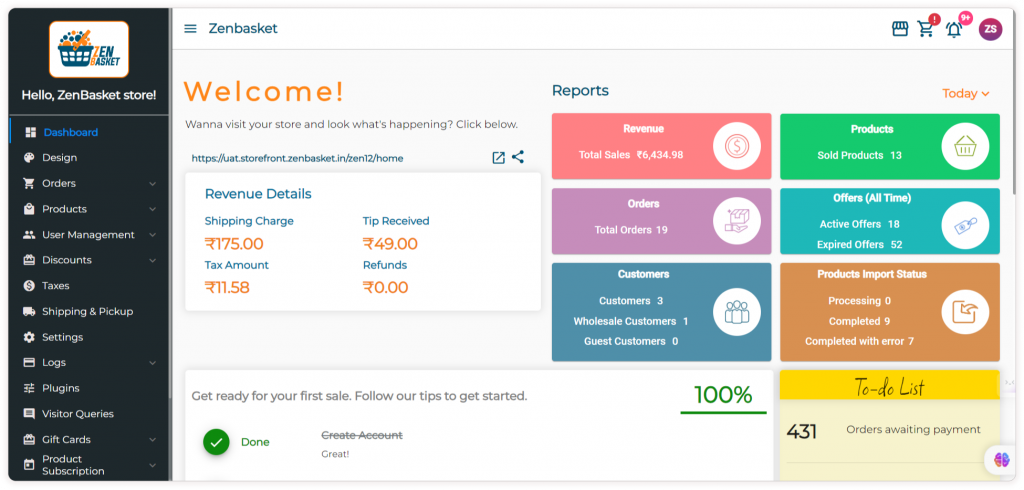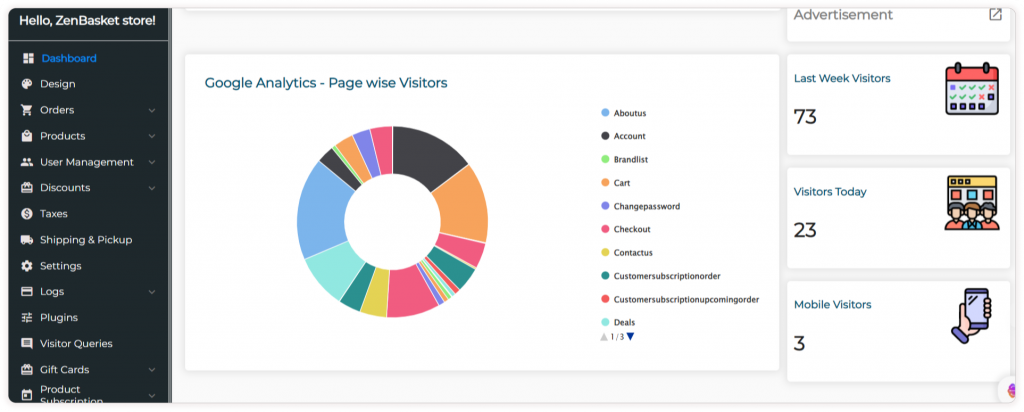 Conclusion
In conclusion, with multi-store management, the responsibilities and tasks increase significantly, including managing a larger number of employees, providing additional order fulfillment options, and utilizing advanced technology designed for enterprise-level operations. The goal is to effectively manage a network of stores in a way that allows for efficient scaling and growth. ZenBasket, assists with defining right strategies and taking a proactive approach, to overcome these challenges and achieve success. This includes focusing on hiring and retaining good employees, using efficient systems to manage inventory, addressing financial problems, and making sure operations run smoothly. By following these practices, business owners can make the task of managing multiple stores easier and increase their chances of long-term success and profitability.
Centizen
A Leading IT Staffing, Custom Software and SaaS Product Development company founded in 2003. We offer a wide range of scalable, innovative IT Staffing and Software Development Solutions.
Contact Us
USA: +1 (971) 420-1700
Canada: +1 (971) 420-1700
India: +91 86107-03503
Email: contact@centizen.com