Campaign Management in Marketing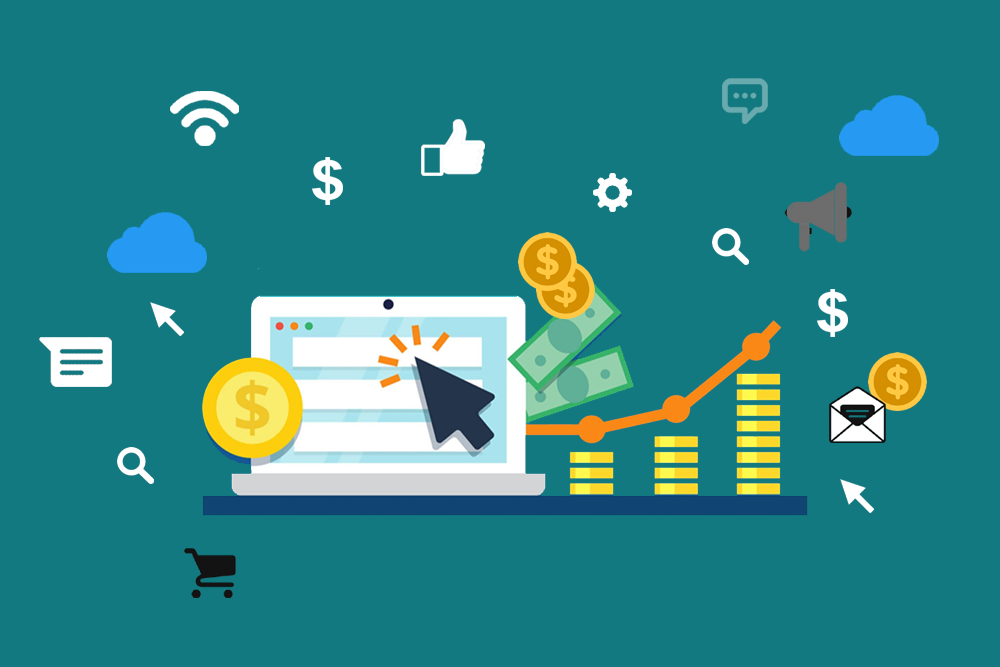 Features of campaign management are creating automated campaigns for a variety of different purposes. Campaigns are automated workflows to determine a set of specified actions to be automated by Agile CRM, combined with transition points between those actions that determine when and how each action takes place. Campaign management tools are used to automate a great deal of the work involved in engaging prospects and customers.
Email marketing is one of the most important place in marketing and giving variety of close contact with their leads and clients. The steps are
1. Select the email to send.
2. Insert the time that the system wants to wait between each email.
3. Select the criteria for your campaign member list.
4. Then turn it on and the system will continue the work. It's a great way to manage B2C or B2B email marketing efforts.

It is very easy to create complex, multichannel marketing campaigns. We can generate campaigns that leverage email sends, SMS text messaging, automatic social media posts, landing pages, web forms by choosing more campaign nodes. Smoothing multichannel campaign management, focus more on measuring results and refining the approach.
Leads can be processed as part of marketing using so many built-in automation features. Campaigns are used to score leads as moving through the funnel, point them as marketing qualified and pass them over to sales, send alerts and tasks to sales for immediate follow up and add qualification and other tags to leads.
4.Automated Deal Creation
New deal can be created automatically by using campaign management tools if lead becomes qualified and moves to sales. Campaign nodes are used to add deal milestones, assign the deal to a specific owner, set the deal source so that the correct lead generating tactic gets credit for creating the deal. This all gets tracked back to the campaign that are running, making analysis and measurement of results easier than ever.
If you send recurring email newsletters to your prospects and/or customers, you can set up a campaign to manage this as well. If you send your newsletter for every two month, then you can set up a campaign that will send every one of those newsletters for a year or more. You will just need to update the campaign email node with the name of your new newsletter each time you create one, and the campaign will continue to run until it's exhausted all of its sends.
6.Add Contacts to Live Campaigns
If you have a drip marketing campaign, or other campaign that is continuous over a significant stretch of time, you can include a campaign node that pulls new contacts into that campaign. For instance, on the off chance that you have a continuous dribble crusade that traverses the course of a couple of months, you might need to add new leads to that campaign when they buy in to your bulletin. At the point when that activity happens, the campaign will automatically pull them in and they will begin toward the start of your campaign stream, following same steps and cadence from every other person that has gone through it before them.
7. Campaign Reporting and Analytics
As your campaign steps, you will probably need to check in periodically to see how things are coming along. With campaign reporting and analysis features, you can do as such matter of minutes. Basically explore to the campaign being referred to and click the reporting icon to show campaign metrics, for example, messages opened, email joins clicked, email bounces, unsubscribes, and spam complaints related to the campaign. You can see campaign report information in a chronological timeline view, and drill down into singular measurements for an more granular view. Campaign reporting provides you with significant understanding that causes you continually enhance your outcomes.
Centizen
A Leading IT Staffing, Custom Software and SaaS Product Development company founded in 2003. We offer a wide range of scalable, innovative IT Staffing and Software Development Solutions.
Contact Us
USA: +1 (971) 420-1700
Canada: +1 (971) 420-1700
India: +91 86107-03503
Email: contact@centizen.com