The Evolution and Impact of Technology on Remote Work

The landscape of remote work has undergone significant transformations in recent years, driven by advances in communication technology and changing workplace preferences. This article explores the evolution of remote work, its current state, and the future possibilities it holds. It is intended for managers and business owners interested in understanding the dynamics of remote work.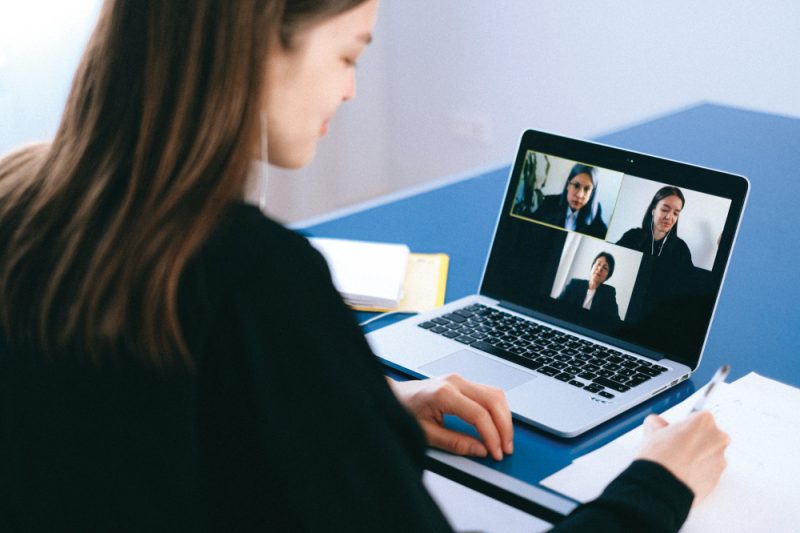 The Shifting Paradigm
A decade ago, the concept of regular remote work was met with skepticism, as employers feared decreased productivity. However, the COVID-19 pandemic demonstrated that remote work could be highly effective. Prodoscore reported a 47 percent increase in remote worker productivity during the lockdown in March and April 2020, with communication activities like emailing, telephoning, and chat messaging witnessing substantial growth.
Job Satisfaction and Flexibility
Recent studies have revealed that remote work options contribute to higher job satisfaction. Buffer's 2023 State of Remote Work report found that 91 percent of respondents enjoyed remote work, citing flexibility as the primary benefit. McKinsey's 2022 survey also highlighted that flexible work environments ranked third among the reasons for job seekers, with 87 percent expressing a willingness to work remotely if given the opportunity.
Remote Work Effectiveness
While remote work has proven effective, its success depends on its proper implementation and may not suit every employee or business. It requires the right tools and strategies to maximize productivity.
The Evolution of Remote Work
The evolution of remote work has been closely linked to advancements in technology. A decade ago, remote employment typically consisted of low-wage telemarketing or customer service roles. Today, technology allows professionals to perform the same job tasks from anywhere in the world, fostering constant communication with colleagues and clients.
Video conferencing has been a pivotal technology, enabling real-time interactions among remote workers. The widespread adoption of broadband internet has made such communication seamless. Many companies have transitioned away from traditional offices, opting for coworking spaces to accommodate their remote workforce.
Remote Work's Resilience:
Remote work also offers resilience in the face of crises like natural disasters and epidemics. It allows workers to safeguard public health while maintaining productivity.
The Current State of Remote Work
Communication technology and internet access have made teleworking a common practice globally. Remote workers often utilize coffee shops or coworking spaces, reflecting the increasingly mobile and dynamic nature of the modern workforce.
Challenges and Investments
However, some companies resist remote work due to concerns about productivity and the lack of technology infrastructure. Yet, some forward-thinking businesses invest in supporting remote work by covering expenses like hardware, office equipment, and internet service. As the workforce's desire for remote work grows, companies are likely to embrace remote-friendly policies.
The Benefits of Remote Work
Embracing remote work can benefit companies by reducing the need for expensive office spaces and empowering employees to create flexible schedules. It can be a win-win situation for both employers and workers.
The Future of Remote Work
Remote work is here to stay, and its structure may continue to evolve. Technological advancements, such as AI, are expected to play a significant role in managing remote staff. While transitioning to remote work management may seem daunting, it can be a seamless process with the right technology and motivated employees.
Embracing Remote Work Success
Rather than resisting change, organizations should enhance their remote work policies and capabilities. Establishing standard key performance indicators (KPIs) for both management and employees can help monitor performance and set clear expectations, mirroring traditional in-office work processes.
Conclusion
In conclusion, remote work's future looks promising, driven by communication technology and the evolving preferences of the modern workforce. Adapting to this shift can lead to increased job satisfaction, improved productivity, and long-term success for businesses.
Unlock Global Talent Today! Are you a company looking to tap into skilled remote workers from around the world? Remote work is a global phenomenon, with professionals collaborating seamlessly across borders. Contact us now to streamline your remote hiring process. We handle everything, from recruitment to payroll, so you can grow your team hassle-free, whether you're in the US, Canada, Europe Union, Australia, New Zealand, or beyond.
Centizen
A Leading IT Staffing, Custom Software and SaaS Product Development company founded in 2003. We offer a wide range of scalable, innovative IT Staffing and Software Development Solutions.
Contact Us
USA: +1 (971) 420-1700
Canada: +1 (971) 420-1700
India: +91 86107-03503
Email: contact@centizen.com