FSM (Field Service Management) – A Guide to all Things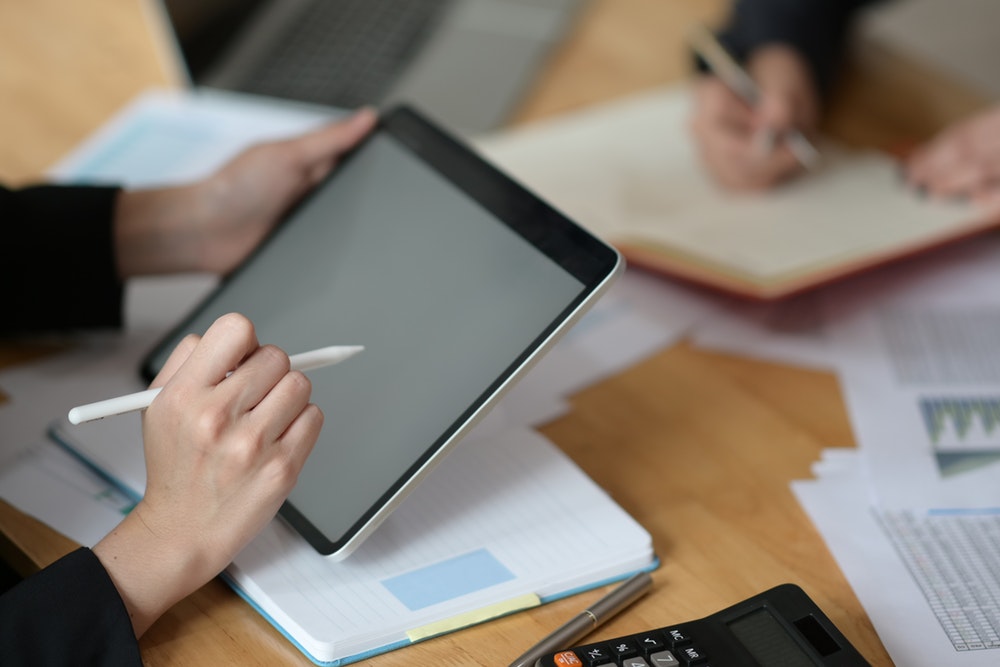 FSM, a Field Service Management claims to be the solution for all field related services. FSM is complicated as it holds multiple sectors under a single canvas & it cannot be ruled out as a one-size-fits-all. FSM, lets you manage every aspect of field service from a central interface. When handling in field operations the main challenge is to have the right people at the right time. Since all your data is in one place, you never have to look past a stone's throw when creating schedules, reviewing job history and overall understanding your company's performance.
In reality, Yes. There are study reports claiming by 2021, 75% of the FSM is going to be mobile application based & customers are looking forward to it.
Because tell me who wouldn't want to save those God-knows-how-many calls, asking if a plumber or electrician would make it today. Or will they get it done by the week? I know I would. In case of organisations & businesses, it proves to be a most challenging one as almost ¾th of FSM is struggling to maintain revenue growth. Hence, everybody is looking for a seamless application.
Before understanding FSM, it is essential to understand its relative definitions.
First-Time Fix Rate (FTF)
FTF reports how often field agents resolve problems by the initial visit. Maintaining with this number is a critical part of running a established field service organization.
Mean Time to Service (MTTS)
MTTS is the average amount time between the scheduling and showing up on site. It measures your ability to have field agents arrive on time, to schedule with narrow service windows, and to make multiple calls. Optimized routes can significantly drive MTTS down.
For example, a field agent assigned to repair an MRI machine at a large hospital might get lost finding the right room. But an optimized solution can direct him/her to the exact location i.e. floor number & door no. This promises customer satisfaction.
Mean Time to Repair (MTTR)
Related to MTTS, MTTR is the average time required to repair failed equipment. A Consistent necessity to keep up with the schedule and the right resource, for the right job, at the right time.
Say, you send a qualified agent to repair a failed Washing machine; then the parts most likely needed are in hand then there's time to complete the job that same day. There is no fixed metric to keep track of such events. Understanding this lessens one's burden.
So, what qualifies for FSM?
Standard
Whatever is expected when a particular name comes by.
Non — Standard
Customised or anything out of the standard norms that challenges the expected or including elements for self-convenience or of insignificance.
Truly, it qualifies on the sole needs of your clients.
Every single app is now cloud-deployed. It proves beneficial as it provides access to every information. Technicians can view their schedules & be notified of the updates & dispatches at their fingertips. A task once started & completed it can be immediately notified with a click to the managers. Everything has been taken over by the technology.
Even the detested paperwork. With the ever-expanding mobile technology & the unlimited networking mobiles are the best interfaces where a technician has complete access to instructional resources in the field. In other word this mobile interface can be identified as a resource interface that diagnoses & resolve errors more effectively.
What Mobile Means for Field Service?
Mobiles are useless unless networked. Customers should be able to place work orders & receive notifications whenever a job is scheduled, and monitor until the resulting appointment. They can then be automatically updated on the status and location of agents and be prepared for their arrival. In the event of a conflict in schedule, customers can log in and reset the appointment to a more convenient time.
And the agent can be routed to a new call, and as such, reduce loss of utilization. When your agents are networked and share information, have access to real-time inventory data, and can sync inventories and service needs to drive efficiency, productivity, and customer satisfaction, then you have effective real-time communication.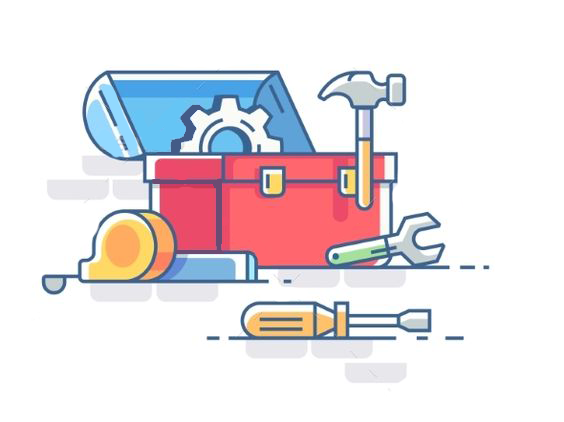 Slot in — out (Schedule & Dispatch)
A top class organisation is one with THE (BEST) MANAGER who can handle effective scheduling. To be honest, last minute sick leaves or out of station emergencies can impact rescheduling. This re scheduling & re allocation can be sorted out with the aid of factors such as geo location, pin code & apt technician available in the vicinity.
There are two popular types — one suggests in field technicians near by the scheduled location, where decisions have to be made manually and other the re allocates & re schedules based on these factors.
With the mounting technologies businesses have turned to automation to avoid human errors and improve accuracy — AI, IoT & Robotics are the game changers in most scheduling /(re)scheduling & dispatching algorithms
In a world where newspapers are published on screens, work orders have gone digital too. This eliminates duplicate entries & eliminates human error. In addition, technicians can record everything in relative, as a means of documentation of their work. They can take notes, capture shots, record AV. This way, details of their work can be easily accessed. After completion of updates with a simple tap, easy reviews can be conducted as to what has happened so far.
FSM has proven effective handling inventory (an asset). A system where customers signing off every time they take or use a part, helps you to monitor inventory on a daily basis. Certain types send an alert to the manager once the quantity for a certain part reaches a predetermined level, so you can always keep up with this and know when to order more.
Field agents should be granted access to real time inventory list. This increases productivity, enhances functionality. In addition to this have a detailed work order to keep track of a job history & the material details.
Regardless of the Industry you are in, the fundamental goal is to satisfy the customer. When customers are given the idea that they are more in control, it makes them feel supreme. FSM solutions have access to a database particularly focused on its customers with their information from name to their bank details and payment issues. You can learn from these data & past work orders, how to consistently & effectively improve your customer service & satisfaction.
There's a lot a Customer can/ will / should do:
– create service requests and work orders;
– view the status of work orders
– track appointment windows and expected delivery times;
– view details of their own installed base and entitlements; and
– access information including: documentation, knowledge bases, enterprise social resources, and service history.
GPS Route Tracking has been one of the most beneficial inventions of all time. FSM now lets you track the technicians who are starting on a scheduled job & the time they take to reach the destination. Additionally, GPS feature suggests the shortest possible route to reach the destination & the time spent at a particular job (where technician can have paid overtime)
Route planning in FSM lets you to track technicians & the time they spend at a particular job. Or if he/she can reach the next task at an optimal time hence allowing better scheduling.
Return trips & Rescheduling
Technicians may get to a job site without the exact information, or the accurate parts, or the exact time to complete a job. Meaning technicians would have to make more than one visit, to resolve a problem. If dispatchers weren't getting the right information to the technicians, jobs won't get done.
Non — Standard
Report & Analytics
In today's data driven world, reports & analytics has become a necessity rather a luxury. FSM makes this process more flexible by taking responsibility of the reports submitted and provides an insight with a detail analysis, that can be exploited for the scheduling process. Reports lets both users & the organisation to identify if the session was effective or not.
IoT has contributed effectively to increased productivity, exact briefing about the field mission so that the technician does not get surprised or overwhelmed due to under preparation or a missing part.
Precise Analytics. In other words, more effective use of field trips, including reduced trips and service times. When IoT is fully implemented as a solution, the technology can alert agents upon their arrival at customer facilities or product arrival or in case a technician is unavailable and the appointment has been rescheduled. Predictive Maintenance rather Scheduled Maintenance, Remote Inventory monitoring and Repair equipment & maintenance. Predictive analytics enabled by IoT can suggest when additional maintenance is required, before a potential failure may occur, so that performance is not compromised.
Inline messaging seems to take over the applications these days, the idea that when a person enjoys a service or application there is a high probability of him/her wanting to share it with a person he/she holds dear. This also proved effective when people started sharing ideas & solutions. This messaging system is trusted among majority of the workforces so that technicians can clarify doubts on sight with relative to the task at hand.
Chatbots are better helpers with this messaging. Gartner foresees that by 2019, 40% of the firms will actively be using chatbots to simplify business processes without language barriers. Additionally, chatbots require less to no time to adapt. Whenever a customer visits a website, an AI chatbot can help with basic information gathering.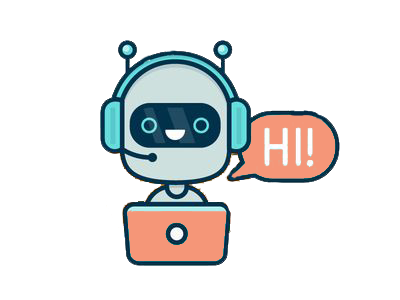 AI-driven chatbots are great at simple, repetitive work.
In field service business, schedulers have to keep up with multiple technicians carrying around multiple equipment and tools visiting multiple locations, each day. AI has proved to be an efficient helper of field service schedulers and dispatchers.
Field Service Solutions Changing the Future — Solutions by Trial & Error.
Technician's Calendar — Solution
AI Field Management — that uses an intelligence augmentation algorithm. The algorithm uses a cumulative rating score based on a specific job type, zip/penal code, time, and technician schedule to help you quickly choose the best person for the job.
AI programs have the capacity to analyse successful jobs & determine which information scheduler will be beneficial.
Scheduling
Scheduled teams with proper documents & coordinated information with their papers, calendars, GPS routing, Inventory Management performed better. Based on these facts, the AI did a much better job of rescheduling.
Less Accurate Data — Problem
Officers & Managers are not the ideal pair who agree on things, in addition to this the manual paperwork is tiring & challenges data accuracy. Now with documented paperwork there is one less reason for such indifference of opinions.
There are tools that provide options with bills, invoices & required spare parts. and allows youto update status with attachments & captured feedback.
How many times have a query call has stopped at one? Because technicians were short of the necessary equipment or weren't fully informed of the task, or were unable to provide accurate quotation because they lacked information before hand?
Universal Tool — Solution
A mobile tool for both managers & technicians. Technicians can view their Schedules, Create Invoices, Collect Signatures & Update Records in relevance to the Job completed. Managers are facilitated to Live track the technicians. Improved billing & Invoices.
Bring in the Pros— Solution
Certain tools have partnerships with accounting solutions such as the Stripes & QuickBooks. It has improved the billing process by eradicating errors and facilitates automated booking reminders, and follow-up reminders.
Issue — Analytics as a Puzzle
Analytics are an essential part for a growing business as much as it is for an established giant. Analytics help you to invest in the right elements of a business. Analytics also help you identify & rectify the anomalies about issues & potential trigger notifications.
Find an ideal tool that collects data, analyses & provides insight by focusing on the KPI (Key Performance Indicator) that focuses on the factors that provide growth for a firm's finance rather than trying to pull the entire firm it is rather smart to focus on the highlights until the other areas can catch up with it.
What should you look out for when considering an FSM?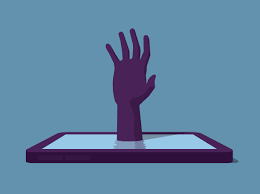 Analytics are the key factor to provide increased visibility into your organization's performance. Analysed insight through metrics like travel time, job performance, and equipment profitability.
Integration & Adaptability
Integration means that supervisors can understand how field agents are performing and if that matches with their analytics. Automation can leverage these insights and suggests a clear view of improved decisions.
Adaptability can create increased productivity & efficiency that supports lower cost drive. GPS routing provides adaptability in real-time by effective route changes to be sent out to field agents that gets the job done. So that you don't miss opportunities or show up to cancelled work schedules. Both automation & integration when paired up to the business elements such as CRM or accounting or ERP — the adapting process through automation is optimised. That is, the elements are managed, controlled, and refined to maximize efficiency.
Meeting Expectations vs Delivering Expectations
Every Organization is hell bent on creating a steadfast customer engagement. Yet, not everyone achieves them, when an organisation puts in the effort and offers a strong competitive, integrated solution it has proved through increased visibility.
Management is a crucial part of every business. Contracts help you understand and bear the choices and decision based on the outcome of these employees. Contracts are not limited to employees. It is also extended to its customers. Warrant/Guarantee for special parts are upsold as an effective measure.
In a nutshell, FSM could be different things to different persons. The big picture is covering the client base & maintaining them without draining their interest in a brand, company or firm. To achieve this, the services & products distributed should be of mutual benefit to both the firm & the client.
Centizen
A Leading IT Staffing, Custom Software and SaaS Product Development company founded in 2003. We offer a wide range of scalable, innovative IT Staffing and Software Development Solutions.
Contact Us
USA: +1 (971) 420-1700
Canada: +1 (971) 420-1700
India: +91 86107-03503
Email: contact@centizen.com