Inventory Management for your online business made simple with ZenBasket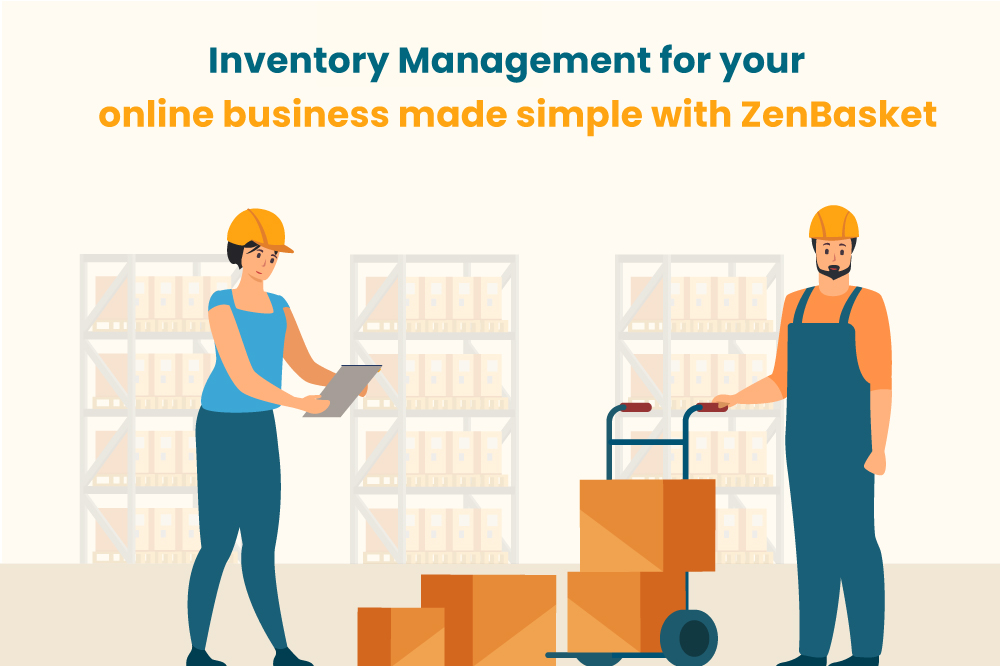 In today's rapidly evolving digital world, effective inventory management is vital for the success of any business. ZenBasket offers a modern and comprehensive solution to elevate your business operations. Equipped with powerful functionalities, ZenBasket is tailored to simplify and optimize the inventory management process, resulting in cost savings and overall efficacy. With its user-friendly interface, you can efficiently manage order processing, guaranteeing prompt deliveries and customer satisfaction.
By automating and optimizing the order management process, ZenBasket helps save time and minimize errors. One of the key challenges in inventory management is managing storage efficiently. ZenBasket addresses this issue by providing tools to organize and track your inventory. You can easily categorize items, monitor stock levels, and set up automated alerts for low stock. This ensures that you always have products available and helps prevent overstocking or stock outs.
Resolving Customer Pain Points – The Impact of Excessive Stock on Businesses: Costs and Obsolescence
Lack of visibility into inventory levels can result in customers placing orders for products that are out of stock, leading to disappointment and frustration. Inaccuracies in inventory management can cause overselling or out of stock situations, resulting in unfulfilled orders and lost sales opportunities. This can lead to unhappy customers and revenue loss.
Strategies for Efficient Stock Control and Reduced Costs
Automated Inventory Tracking Made Easy
Gone are the days of manual inventory management. ZenBasket's automated tracking feature eliminates the need for manual updates by instantly updating products in real time the moment orders are placed. This ensures accurate inventory data, enabling you to manage inventory levels more efficiently. Say goodbye to the hassle of manual tracking and hello to a seamless, automated inventory management system. ZenBasket streamlines the process, saving you time and effort while maintaining accurate inventory records.
Store Admin Setup (Before an order is placed)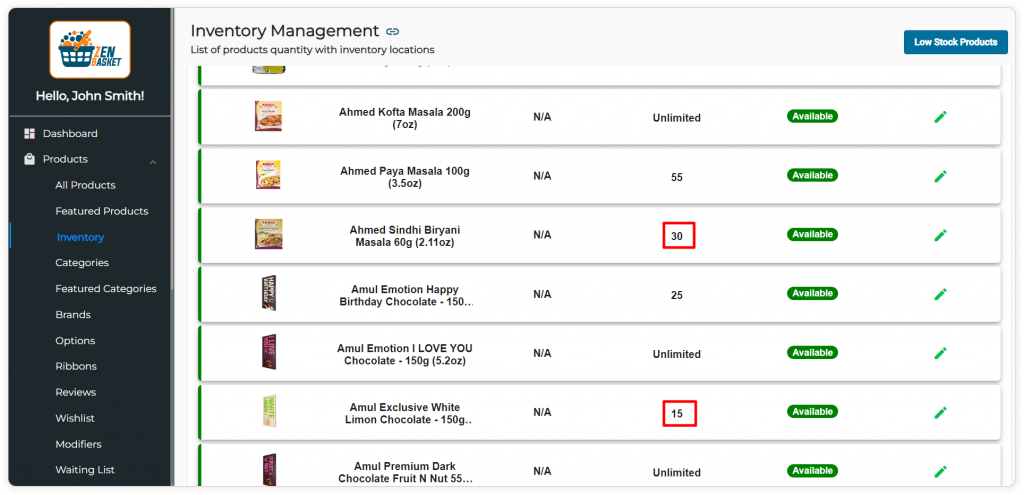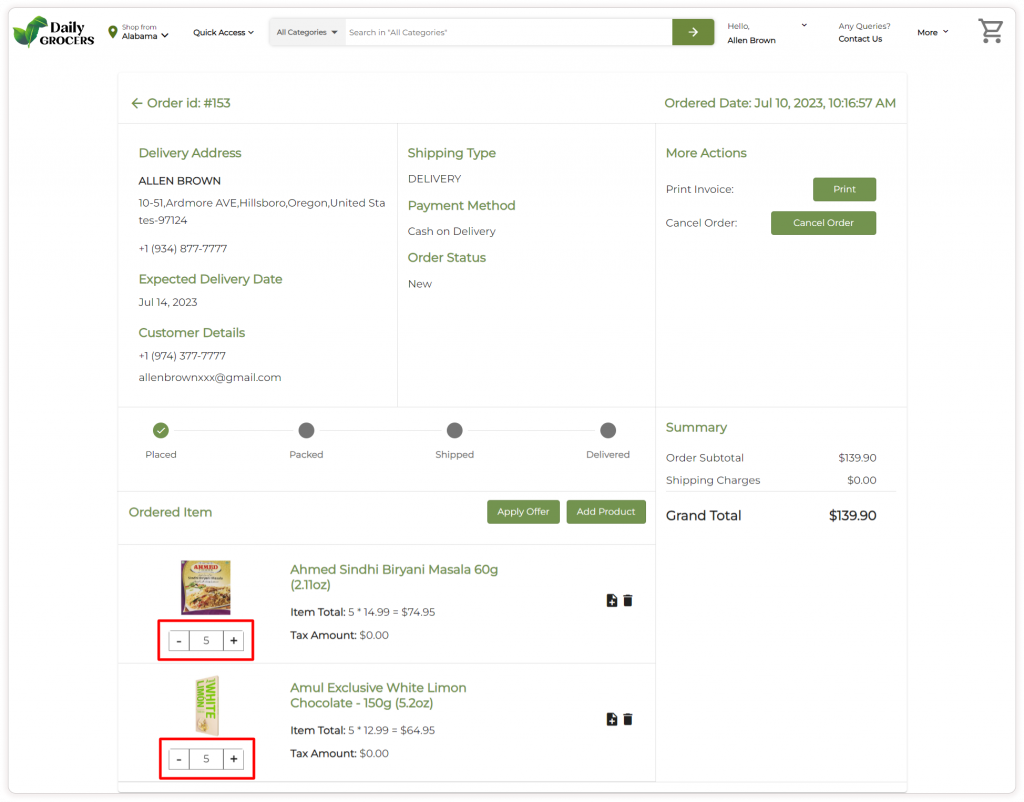 Store Admin Setup (After an order is placed)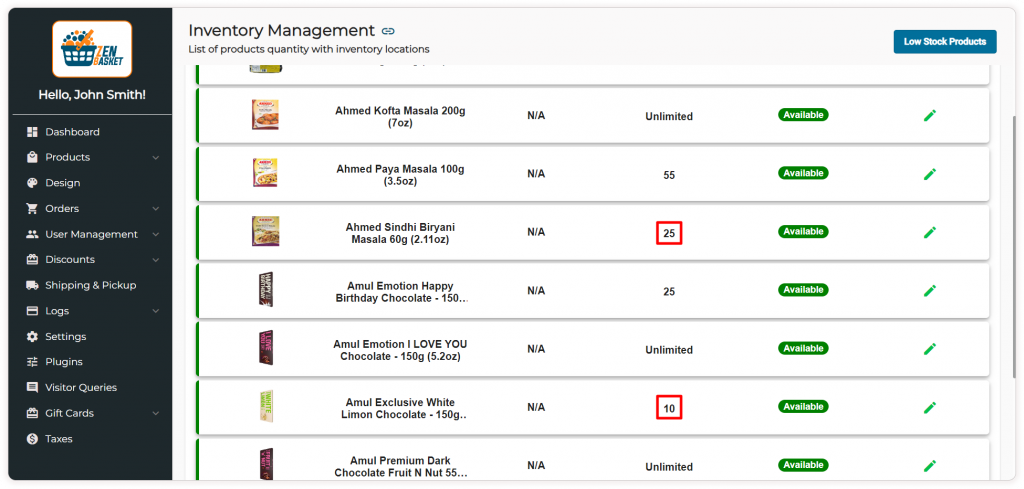 Inventory visibility for customers
Transparency is key when it comes to customer satisfaction. ZenBasket's inventory management system provides greater visibility into product availability for your customers. When a product is in stock, customers will see a clear 'Many In Stock' label, this gives the customer confidence that there is a product available to fill their order. Alternatively, if a product is out of stock, customers will see an "Out of stock" label. This feature helps manage customer expectations, reduces order cancellations, and improves overall customer experience. A notification email is also sent to the customer by the business owner to inform them that the product is back in stock. This functionality is important as it allows the customer to back order or be notified when they can place an order again.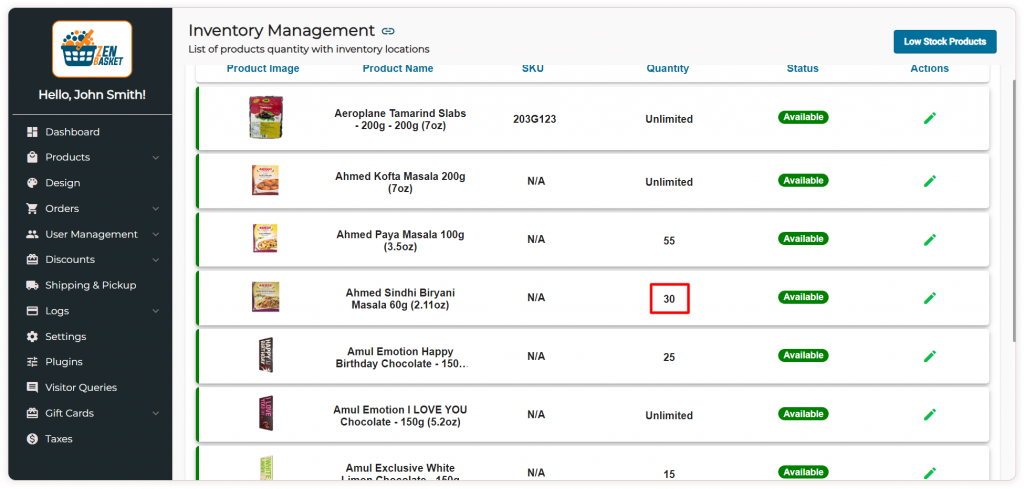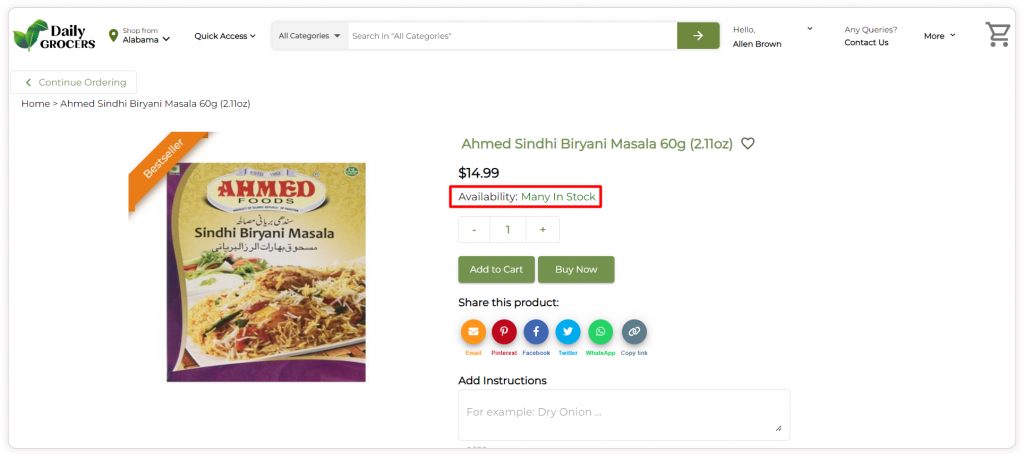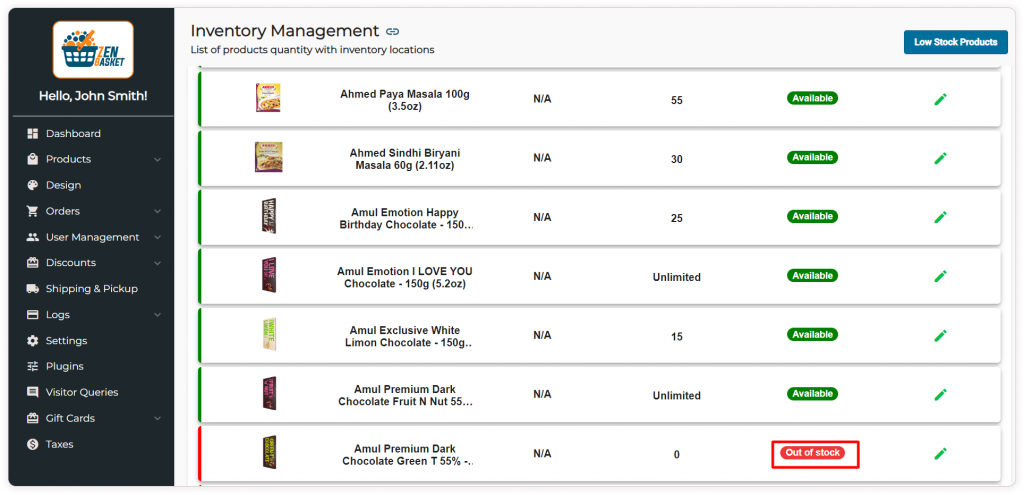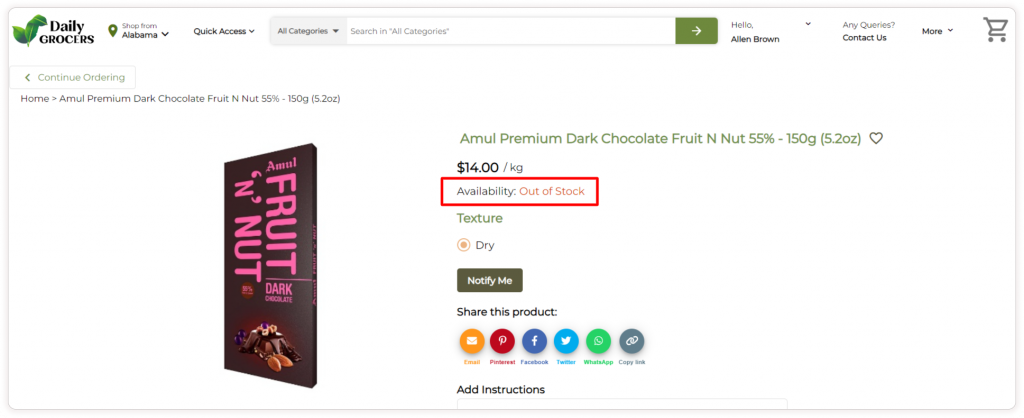 Low Stock Notification
Avoid the negative results of running out of stock with ZenBasket's low stock notification feature. You can set customized thresholds at the product level or globally, and you will get email alerts when stock levels reach or fall below predefined quantities. This proactive approach allows you to take quick action, replenishing inventory to prevent stockouts and keep your business running smoothly.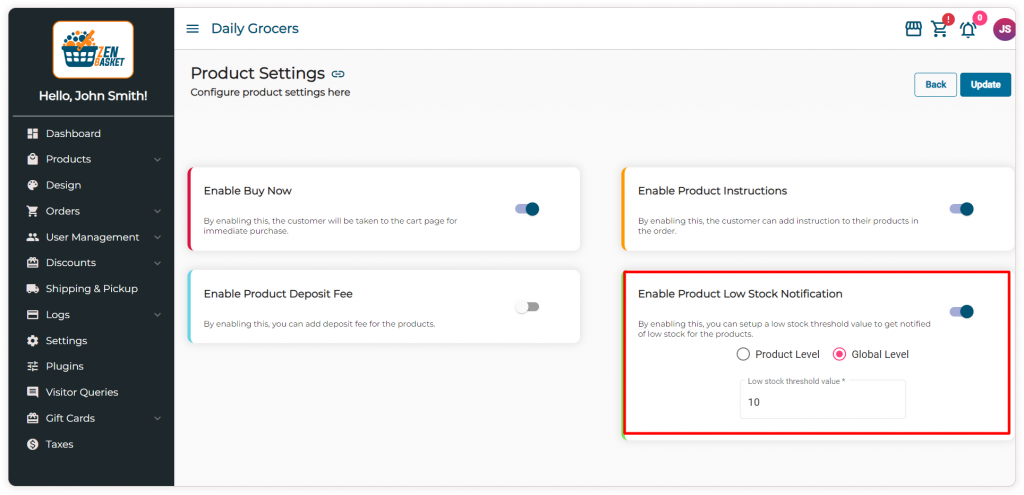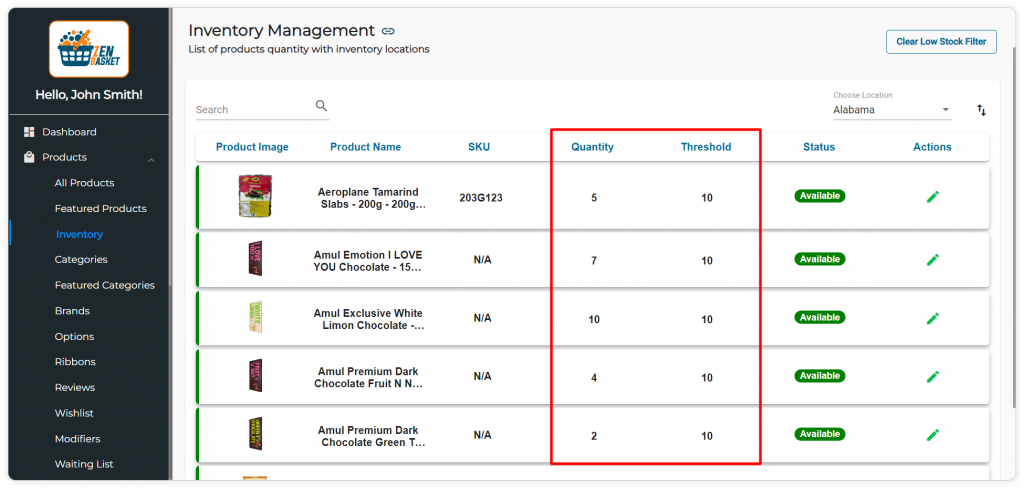 Customer self-service returns
Return management can be a complex and time consuming process. ZenBasket simplifies it with its customer self-service return feature. When customers need to return a product, they are guided through the process, ensuring a seamless experience. Once the returned items are received and properly inspected for quality, products are restocked to inventory. This streamlines your return process, saves time, and helps maintain accurate inventory records.
Store Admin Setup (after placing an order)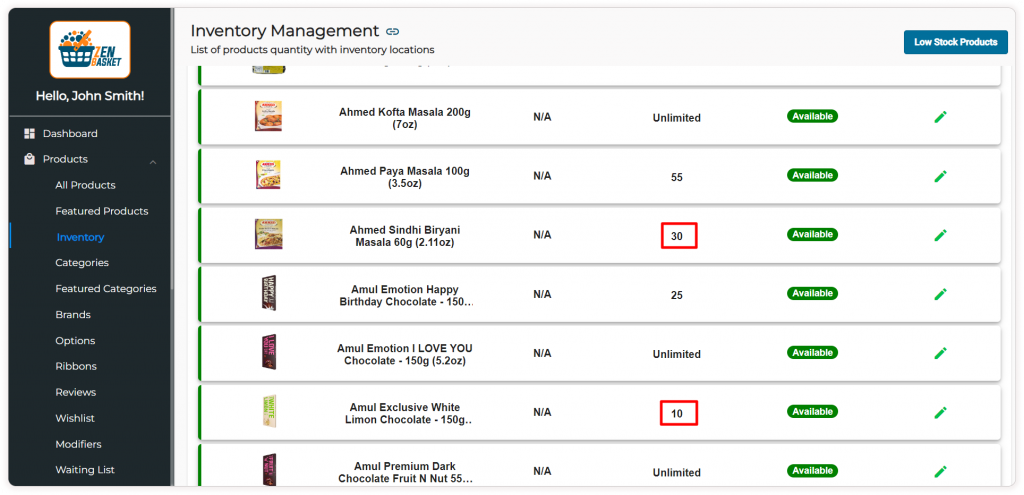 Storefront view (After returning the purchased items)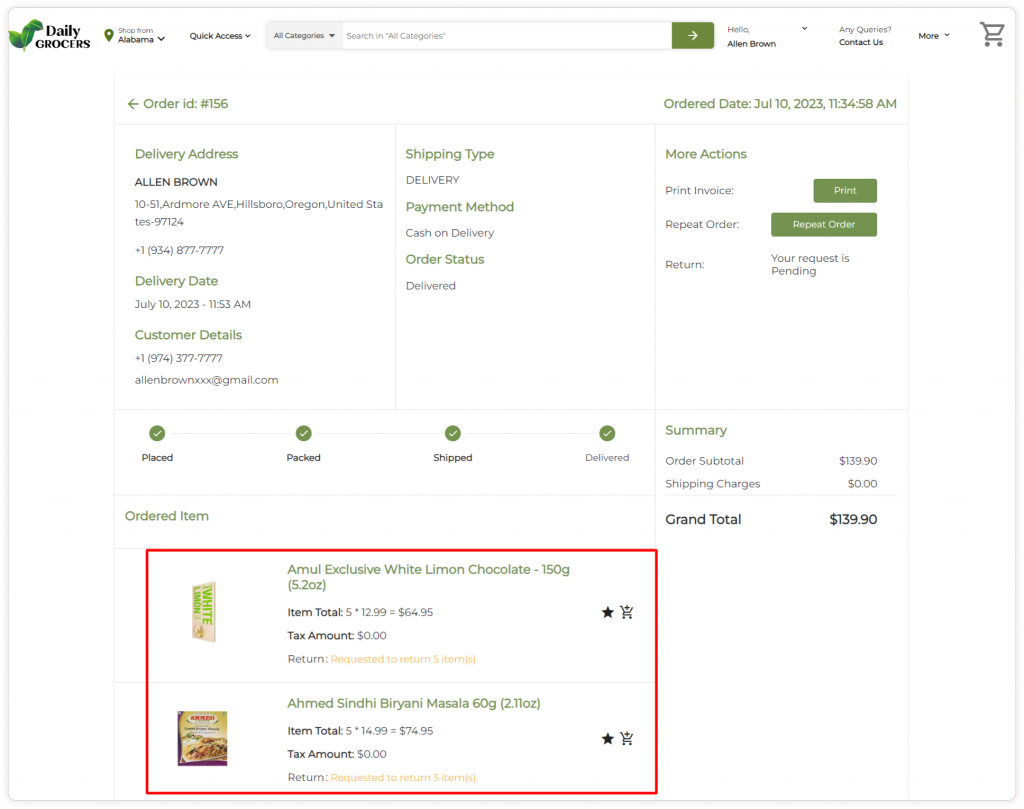 Store Admin Setup (Restock the products)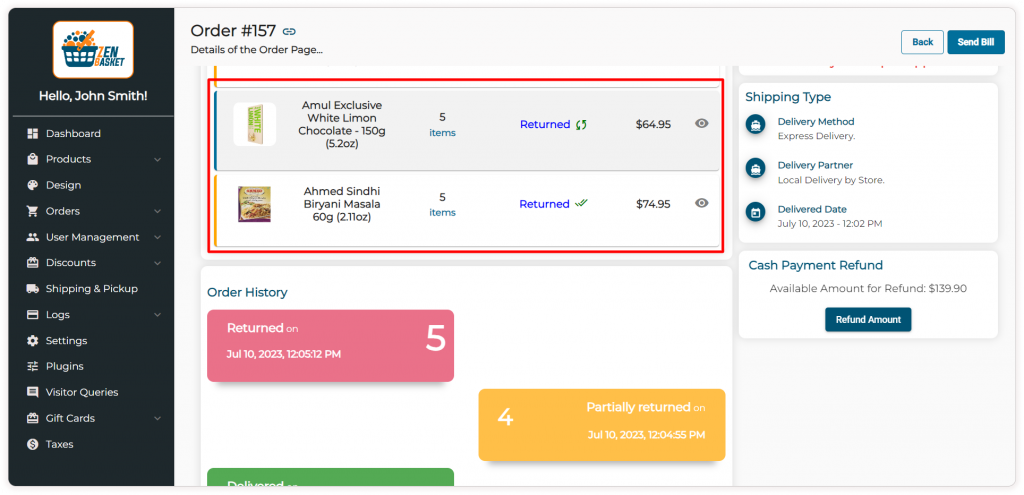 Store Admin Setup (Restocked after returning the products)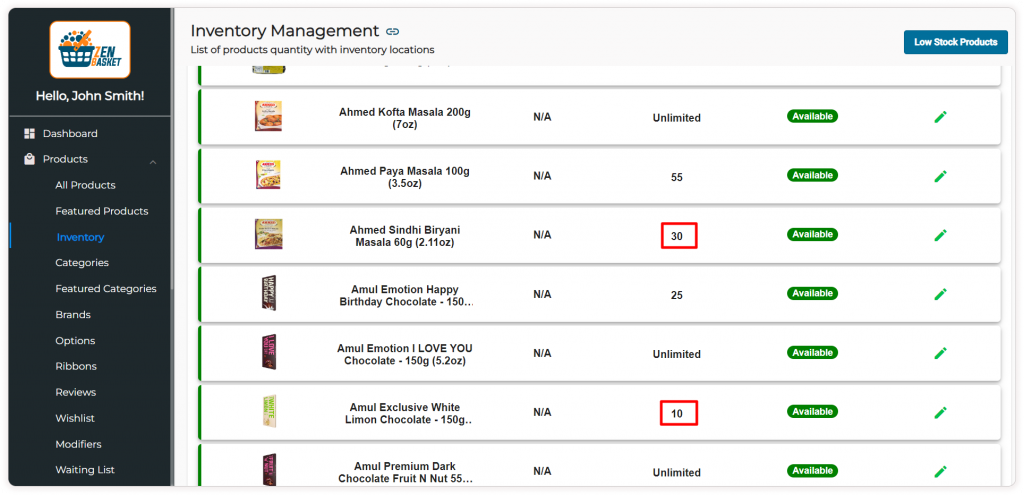 Conclusion
ZenBasket is a powerful platform that offers a comprehensive solution for managing inventory in an easy and efficient way. It provides businesses with automated inventory tracking features to assist with managing stock levels. This  enables businesses to monitor demand and adjust their supply accordingly. With ZenBasket, businesses also gain increased transparency for their customers, who can easily access real-time information on product availability, prices, and delivery times. This enhanced visibility can boost customer satisfaction as well as increase sales and revenue. ZenBasket also offers low stock and self-service returns, designed to simplify inventory management. By using ZenBasket, businesses can save time, reduce errors, and optimize their operations, ultimately contributing to their long-term success.
Centizen
A Leading IT Staffing, Custom Software and SaaS Product Development company founded in 2003. We offer a wide range of scalable, innovative IT Staffing and Software Development Solutions.
Contact Us
USA: +1 (971) 420-1700
Canada: +1 (971) 420-1700
India: +91 86107-03503
Email: contact@centizen.com