Managing tax complexities with ZenBasket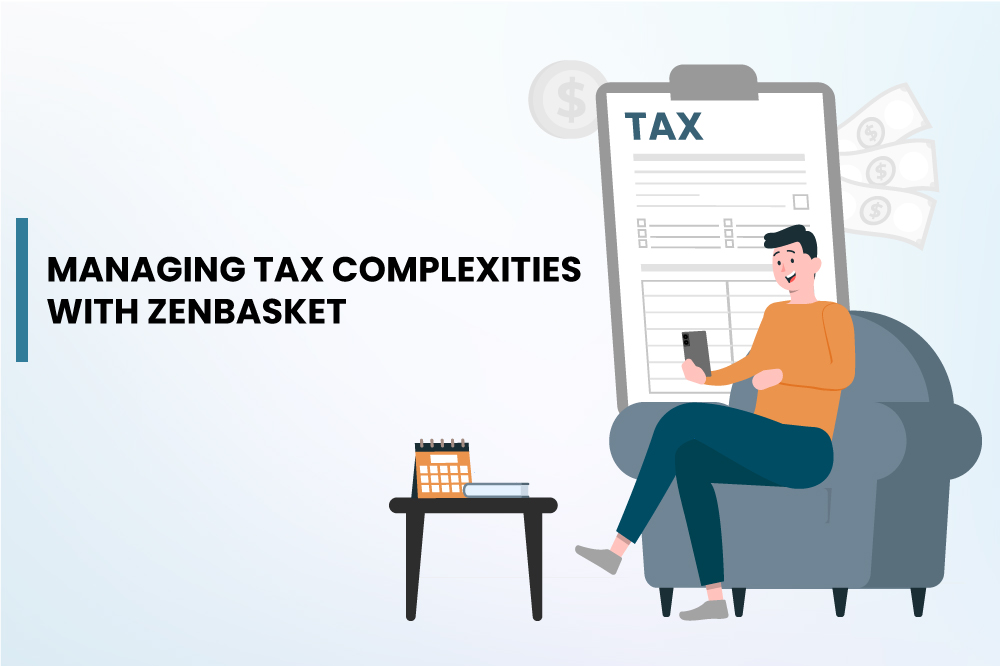 The complexity of tax calculations poses a significant challenge for online business owners, often creating complex challenges when they start their business venture. One of the biggest challenges is figuring out and paying the proper taxes for online sales. It takes a lot of time and effort to gather all the information you need and understanding the different tax laws for each state can be confusing. If you don't get it right, you could end up having to pay penalties.
Making even a small mistake in your tax calculations can result in big consequences. That's why it is so important for business owners to be careful and to be knowledgeable when managing taxes.
Factors affecting tax calculations
Tax calculations can be complicated when you must deal with different tax laws for different places, frequent updates to rules, figuring out what category your products fall into and making sure you charge the right amount of tax based on where your customers are located.
ZenBasket Solutions: Managing tax complexities
Craft a custom manual tax
With taxes, knowing the specific rules for your business's location is key. ZenBasket has an excellent solution for this. With the manual tax feature, you can easily gather and input the necessary tax information based on the country, state, city and zip code. Whether you are selling locally or expanding across different regions, this feature ensures simple and precise tax calculations for your specific location.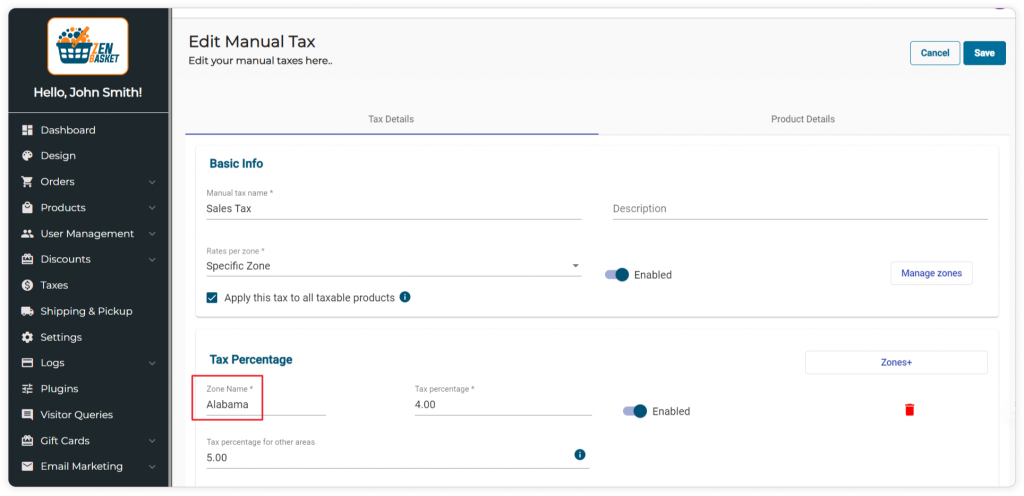 When dealing with taxes, it's important to stay updated for success. With the Manual Tax menu, you can make changes and keep your tax information up to date. As tax regulations have the potential to change unexpectedly, it is critical to stay informed. ZenBasket understands this importance and provides an easy way for you to update your tax details, simplifying managing tax complexities and assisting with making your online business more successful.
Make tax calculation easier with automation
ZenBasket goes the extra mile in simplifying tax calculations by teaming up with a third party plugin such as TaxJar. This plugin works with ZenBasket to automate the entire tax calculation process, so you don't have to worry about it. The entire tax calculation process will be simplified, saving you time and effort. You can trust that your taxes will be calculated precisely, without the need for constant manual intervention.
Tax rates by product category
Tax rates can change depending on the type of product and where it is sold. Different tax rates are applied to various categories based on whether the product or service is considered essential or luxurious. Essential items are typically taxed at a lower rate, while luxury items often fall into a higher tax bracket. When setting up your taxes in your ZenBasket store, you can also specify the tax rates for each category of products based on the location. It gives each product category its own special tax rate depending on where it is being sold. This ensures accurate tax fees for each product.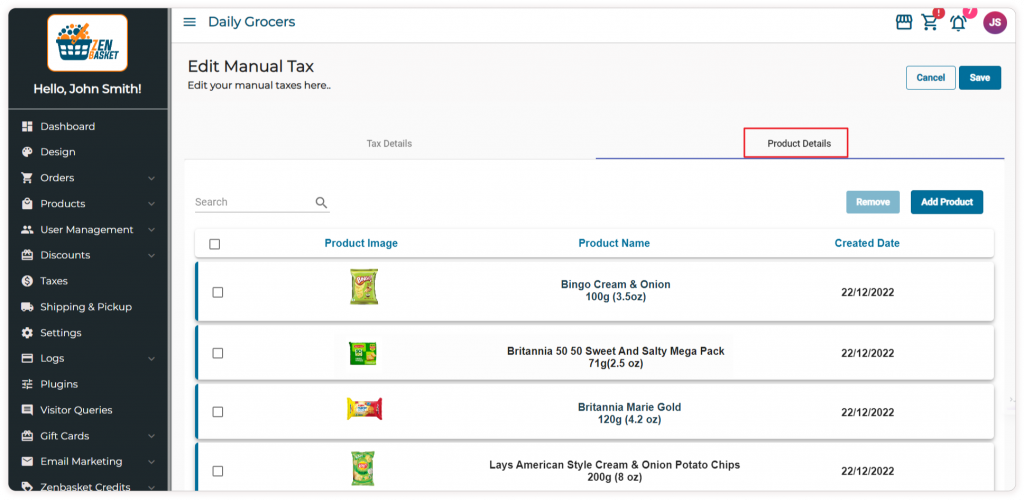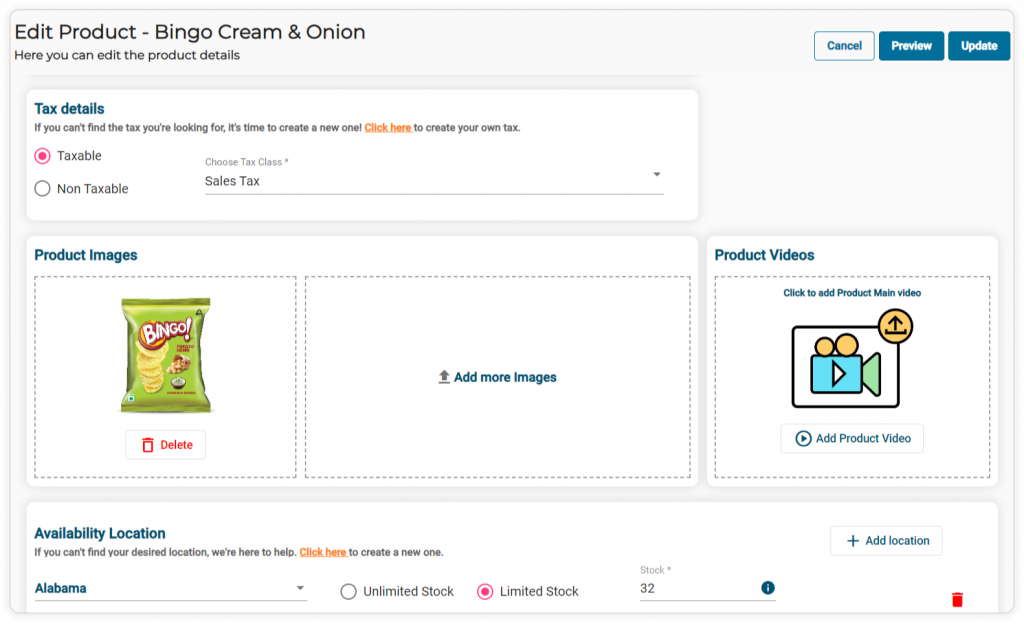 Calculating taxes in real time
When customers make a purchase in your store, ZenBasket's system automatically calculates taxes based on the items bought and the delivery address. This ensures that the tax charges are correct, for specific products and where they are being delivered. So, you can relax knowing that the system efficiently handles the complexities of taxes, making the checkout process smooth.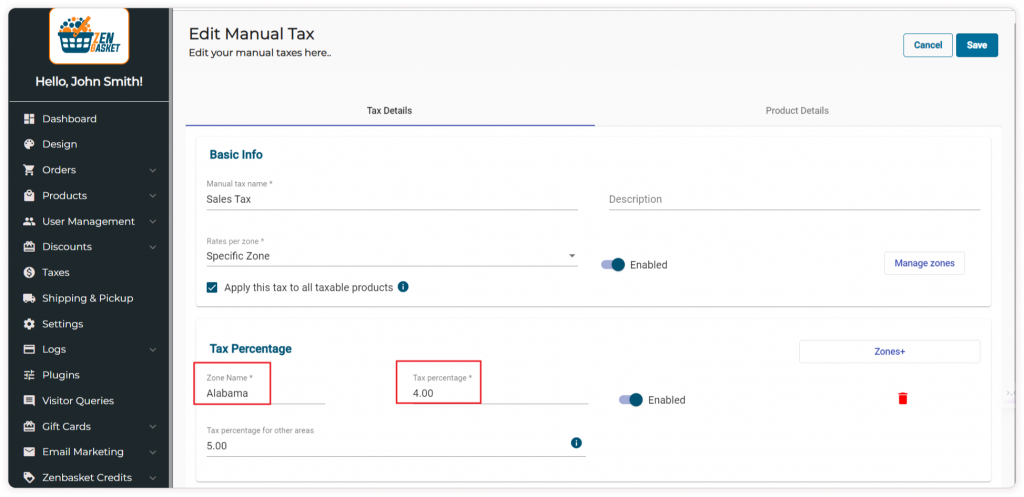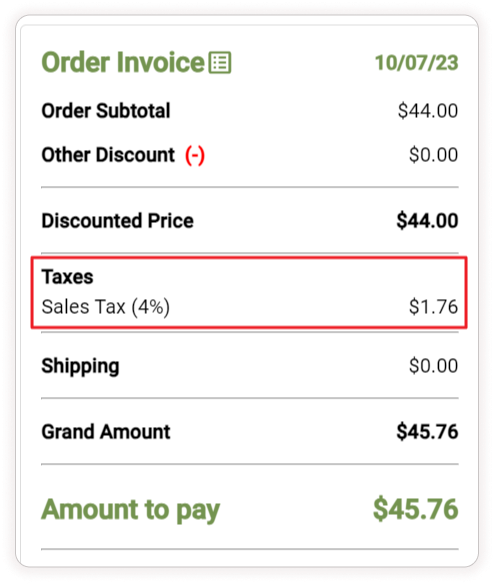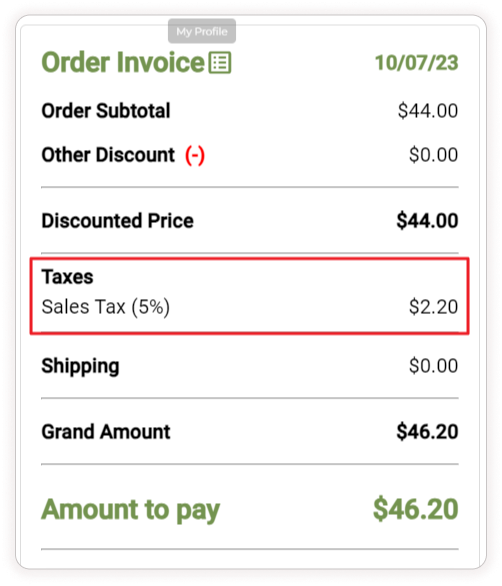 Providing support and resources
At ZenBasket, we offer useful resources to simplify the process of setting up taxes for your store. We provide easy to understand help documents and training videos that guide you through each step. Whether you are new to tax setup or need a quick refresher, our educational materials are designed to assist you. You will learn all the necessary information about configuring taxes for your online store. With ZenBasket's support, you will gain the knowledge and confidence to tackle tax complexities.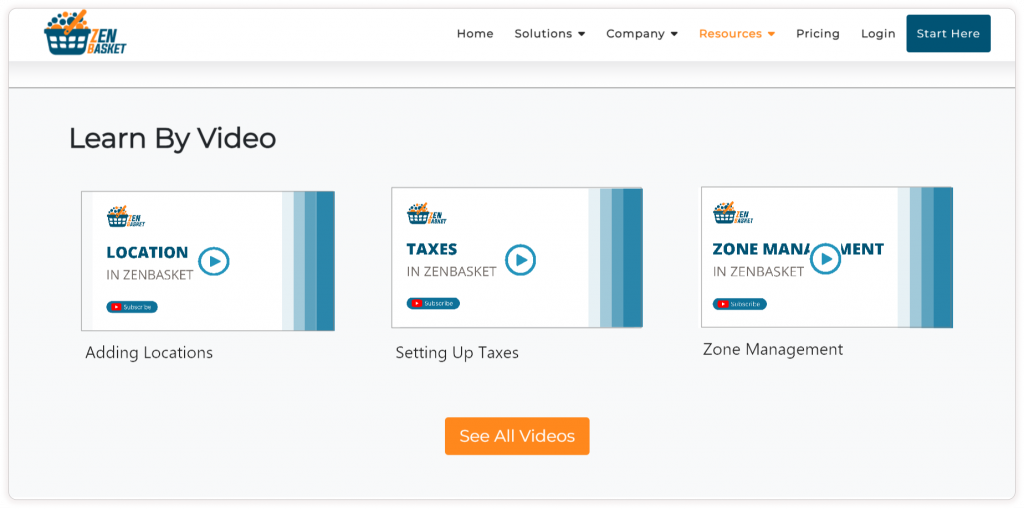 Conclusion
To conclude, managing complex taxes may feel daunting. ZenBasket can assist by offering aid and assets, providing store owners with tools and guidance to address tax complexities. With ZenBasket, you can understand complex regulations and optimize deductions, resulting in enhanced financial outcomes and a sense of ease when navigating through taxes.
Centizen
A Leading IT Staffing, Custom Software and SaaS Product Development company founded in 2003. We offer a wide range of scalable, innovative IT Staffing and Software Development Solutions.
Contact Us
USA: +1 (971) 420-1700
Canada: +1 (971) 420-1700
India: +91 86107-03503
Email: contact@centizen.com