A Chimney Service App Design
Over the last century, technology has impacted people's lives and their habits have changed accordingly. Technology also changed consumer preference as human's technology dependence has made them rely on even insignificant tasks. And product designs have a major impact these days. For the last few years, UI UX designs have set the expectations higher for every product hitting the markets. Our expertise incorporated UI/UX with Chimney Service App Design.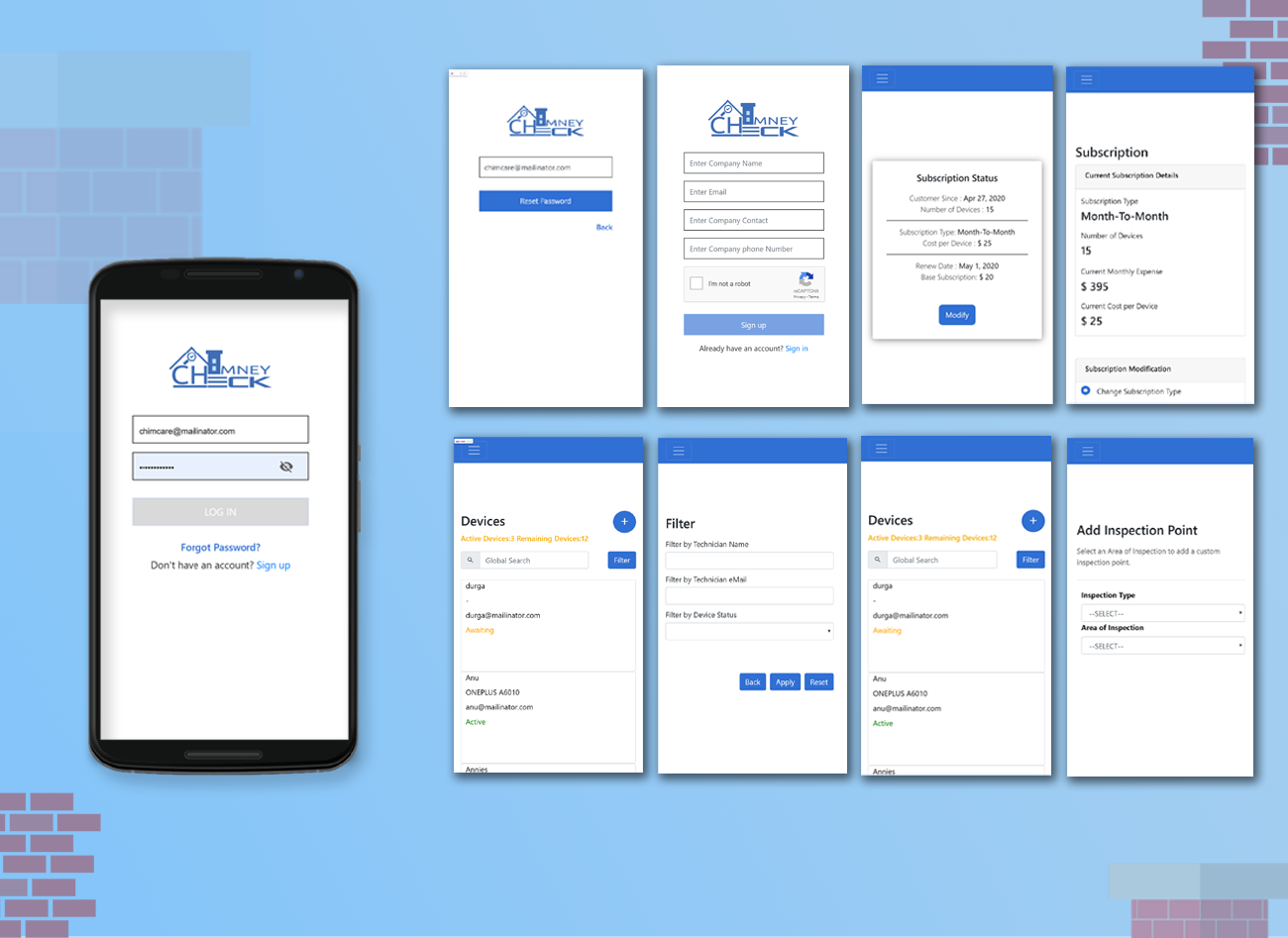 Probably, the rising demands for mobile applications is the reason that almost everybody has access to a smart phone and internet. Mobile applications have proved efficient from sharing text messages to paying bills without waiting the line. With this people and corporations alike have set their expectation bars high on mobile applications.
To understand the pain points of the non technical users and help them navigate the application with ease. An application itself maybe built in a notable time but the factors that determine the market success and user likeliness has got a major to do with design and user-friendliness.
To make sure that the application covers all bases and the concepts provided. The team started out with research to understand the needs of a customer and their pain points. Once a frame of what are the possible activities has been established. The team picked out the colour palette, art, animations and logic to design a responsive application. The design was made in a way to include future modifications. Before reaching the market the application was put to test by real users and changes were made.The below image shows our product chimney service app design.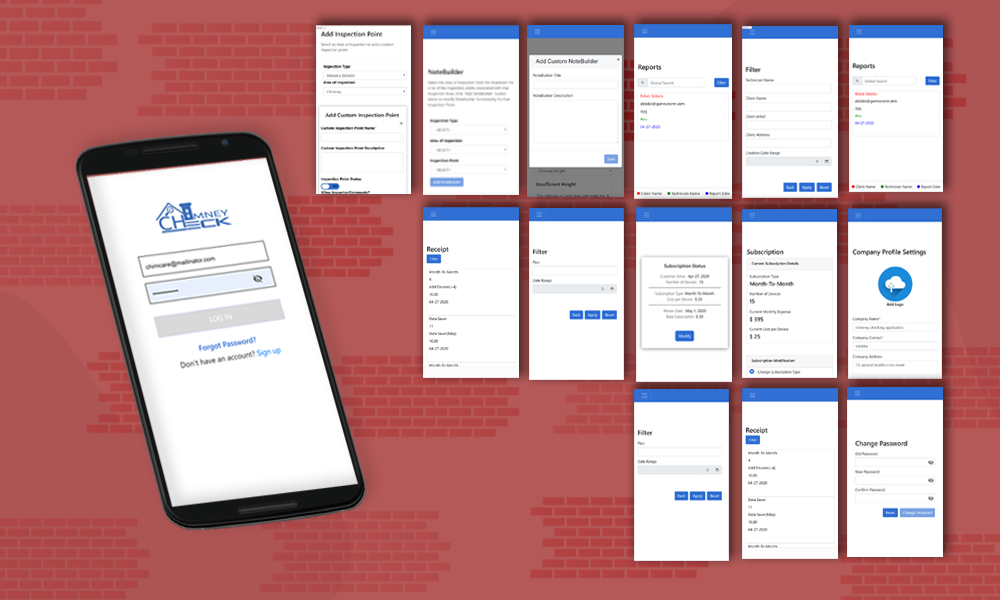 The application should both look good and feel good.

The app should be creative and familiar at the same instance.

The app replaces words with icons simplifying access.

The content of the app is something that people used regularly and it must include guides for first-time users.

Centizen
A Leading IT Staffing, Custom Software and SaaS Product Development company founded in 2003. We offer a wide range of scalable, innovative IT Staffing and Software Development Solutions.
Contact Us
USA: +1 (971) 420-1700
Canada: +1 (971) 420-1700
India: +91 86107-03503
Email: contact@centizen.com