A Cloud based Scalable e-Commerce site
Cloud-based scalable e-commerce site for a multi-channel merchant platform that delivers superior products. Cloud provides the scalable architecture for your business needs. As their business was growing rapidly they needed the means to migrate their websites to a more sustainable platform that could handle all the traffic.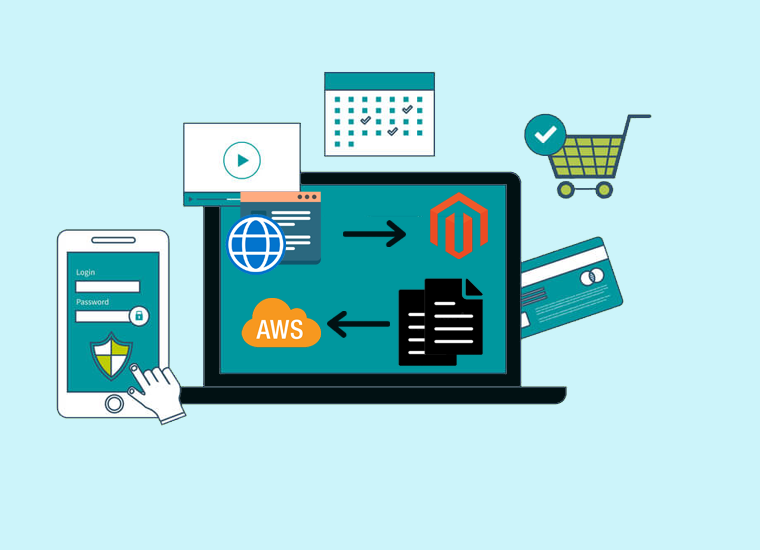 Centizen provided a detailed architectural analysis and a list of best practices for improving the site's performance security and cost-management. The Client team worked with the technical team to develop a comprehensive reference architecture for their Magento based eCommerce platform. 
The client needed help migrating their website supported by Magento(an open-source PHP cloud-based scalable e-Commerce platform)and a few other supporting web applications to AWS. Magento is specially designed for an e-commerce platform to provide scalability. Centizen analysed and evaluated the cost and performance benefits of moving to AWS using a compatible means with their framework requirements. AWS cloud services making it to reach the goals and provide a customized experience to the customers for the e-commerce companies The client had their fair share of research and agreed that AWS could handle their eCommerce needs. The major concern was to ensure the PCI-DSS compliance. The team completed the project by aligning to the specified requirements.
A guides to establish a platform that can comply with PCI DSS standards.

The company was also equipped to handle a robust PCI-DSS audit.

A secure scalabale platform that can handle traffic as business grows.

Centizen
A Leading IT Staffing, Custom Software and SaaS Product Development company founded in 2003. We offer a wide range of scalable, innovative IT Staffing and Software Development Solutions.
Contact Us
USA: +1 (971) 420-1700
Canada: +1 (971) 420-1700
India: +91 86107-03503
Email: contact@centizen.com