Apigee API platform implementation in Food Chain Industry
One of the world's largest food provider is helping its farmers to get the help they need using technology to increase food production in a more sustainable manner. Our expertise decided to provide a solution in API.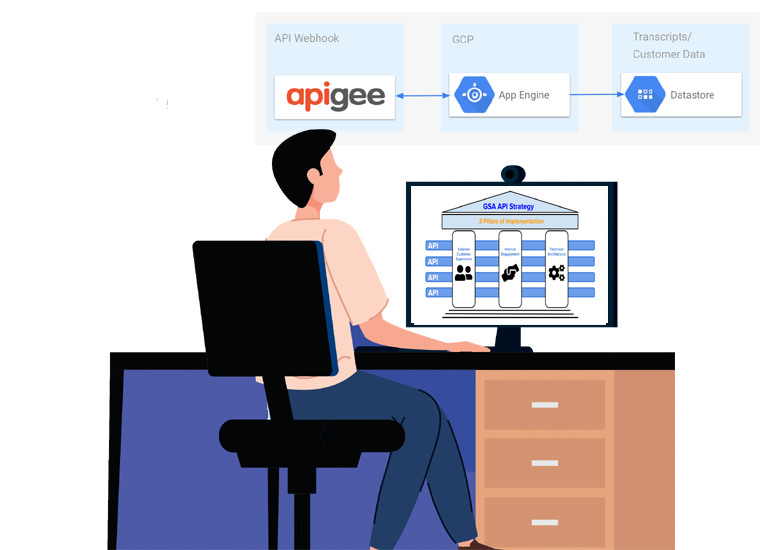 To help a leader of the food chain industry to meet the evolving demands of production under more pressing conditions. With technology taking over all critical industries the one that is lagging behind is the food production industry. Incorporating technology help create a more secure future for the generations to come.
To design, develop and execute a comprehensive digital strategy that would serve an options to address the complexity of farming decisions on an online platforms with ease-of-access across devices a more connected future. They reached out to Centizen to design an API program to promote user interaction. The API program would enable new digital offerings, including a customer experience portal so that farming consultants, experts can share their ideas with the growers, an E-commerce platform to enhance their agronomic capabilities.
Centizen brought about a functional digital strategy, installed and implemented using the APIgee API Management platform, especially the API gateway secures your access between clients, customers, partners and employees. It built out compatible APIs accustomed to the strategy. Through a powerful strategy and management plan, we were able to implement the APIgee API Gateway significantly within the designated schedule.
This plan quickly escalated the growth as the catalogued developer portal was specifically designed to deliver shipping/tracking statuses for input delivery. The first partner to integrate was able to consume and implement the API in a notably short period. Now more than 12 APIs are being used by customers.
These new-found API capabilities helped meet the rapid growing demands of all customers, consumers and partners.
Centizen
A Leading IT Staffing, Custom Software and SaaS Product Development company founded in 2003. We offer a wide range of scalable, innovative IT Staffing and Software Development Solutions.
Contact Us
USA: +1 (971) 420-1700
Canada: +1 (971) 420-1700
India: +91 86107-03503
Email: contact@centizen.com