AWS Cost Visibility & Optimization
AWS is an evolving cloud computing platform provided by Amazon that includes a mixture of infrastructure as a service (IaaS), platform as a service (PaaS) and packaged software as a service (SaaS) offerings. It provides the security needed at a lower cost than in an on-premises environment. It provides security and also helps to protect privacy as it is stored in AWS data centres.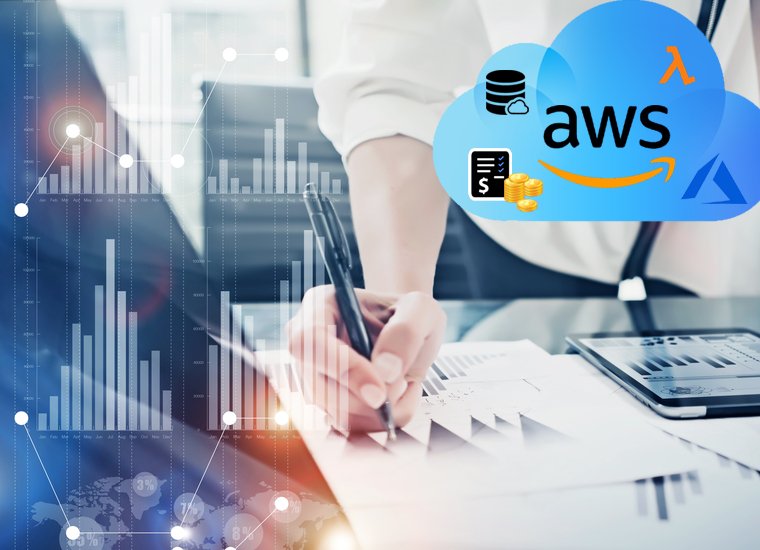 One of our leading retailer clients has been rapidly growing in recent years, acquiring several companies along the way. This has involved merging several IT environments, making it a challenge for the company to maintain visibility of its cost, especially for cloud resources.
The customer wanted to work with a partner to set up a cost/profit calculation process for the cloud to structure the existing cloud resources. It should provide meaningful reports to the higher management and present cost optimization recommendations on a regular basis. The optimization and cost visibility should also be carried out on the Lambda services spent by the client.
The customer was initially on-boarded to Centizen's managed services with cost reliability included. Our team used expertise around different billing and pricing models offered by cloud service providers. We also handled a reliable tool set and a team of financial experts to manage the client's cloud environment based on their practices and in turn to meet their cost management objectives.
Centizen structured the AWS environment together with the client to identify the unused and unnecessary cloud resources. Our team also developed a monthly cost report with executive summaries as well as detailed information about current cloud spend and deviations from the previous month. The report also includes a separate section with cost optimization recommendations for our client's AWS infrastructure.
After an intense investigation with the client, our developers team came to know about where these costs could have come from began. Centizen also discovered that a misconfigured function or incorrect settings estimates were the main reason. Thus, our team quickly rectified the issue and also set an alert for AWS Lambda – notifying our team as soon as AWS Lambda costs breach to help protect the customer from any further issues.
Outcomes/ Business Values
Cost fluctuations are diagnosed quickly and efficiently.

Client can obtain a clear visibility of its AWS cloud spend and deeper understanding of how individual AWS resources impact their bill.

Client's AWS infrastructure is optimized for cost, security, reliability, availability, and scale.

Centizen
A Leading IT Staffing, Custom Software and SaaS Product Development company founded in 2003. We offer a wide range of scalable, innovative IT Staffing and Software Development Solutions.
Contact Us
USA: +1 (971) 420-1700
Canada: +1 (971) 420-1700
India: +91 86107-03503
Email: contact@centizen.com