Incorporating Cloud Technology into businesses have undeniable benefits. However, it is crucial to fit the right tools and instances with your architecture to benefit from them. Cloud agility refers to the rapid provisioning of computer-related resources. The Cloud environment can usually provide compute instances or storage in minutes.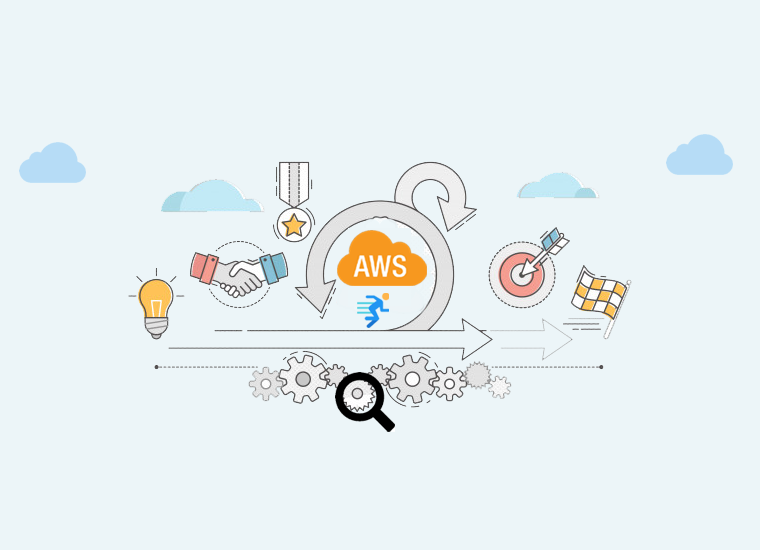 Our leading Client thriving through constant reinvention to present their products effectively to their clients required a quick approach backed up by an ingenious multichannel media platform for their business. The client wanted to improvise their AWS cloud infrastructure agility with reduced operational costs.
As per Client's request, Centizen wanted to take advantage of AWS Cloud to improve their IT operations with reduced operational costs and increased agility. With complete innovation and impact that AWS could deliver for client's business, our team worked on the challenge.
Centizen worked with the client's AWS experts and guided them to choose the resources to help the team select best AWS practices. Our team help them achieve the AWS adoption in a more accelerated fashion. Their infrastructure was altered to fit their future business needs.
Clouds are flexible and can scale quickly to provide speed and efficiency for business processes and transactions. The usage model of pay per resource supports our client's business to implement and test projects faster and saves money from new resources to be procured and made available.
BY this method, Centizen successfully eliminated budget allocation for IT capital expenditure, and supports finance to easily allocate fixed costs incurred on monthly basis. Cloud models makes it possible to have good control on unexpected and inappropriate IT spending with very little effort.
A successful and systematical large-scale migration to adopt the public cloud.

A proper set up for Continuous Integration, Continuous Deployment and Configuration Management.

Repeatability and high availability can be achieved.

Improves secure traceability and only need to pay for the capacity used.

Centizen
A Leading IT Staffing, Custom Software and SaaS Product Development company founded in 2003. We offer a wide range of scalable, innovative IT Staffing and Software Development Solutions.
Contact Us
USA: +1 (971) 420-1700
Canada: +1 (971) 420-1700
India: +91 86107-03503
Email: contact@centizen.com