Exadata Conversion Project
In retail businesses, today, the need for analysis of patterns of customer transactions is getting increasingly more diverse and difficult to track. Stronger business analytics solutions are in high demand for this big data analytics quandary. A major North American retailer decided to modernize its analytics technologies that would improve the analysis and reporting of its data. At the same time, they needed a solution that would be the least disruptive to business users of this system. Centizen proposed a solution to redesign the IBM Cognos based BI reports and implementing Oracle Exadata to perform the analysis and reporting from.
The client's management team had made a decision to phase out their enterprise data warehouse that has been built using IBM Smart Analytics Systems and replace it with Oracle Exadata. The combination of new generation hardware and software would be capable of handling very large data sets with almost 10x faster database reading capabilities as compared to conventional databases.
Centizen in collaboration with client functional teams followed an agile methodology to deliver the new BI infrastructure selected to improve analysis and reporting. This new infrastructure allowed Centizen to not only deliver BI solutions on time but also provided an edge to performance-tune reports with 25% less execution time then before. In the process, there was zero downtime for users.
Centizen also proposed and implemented usage of a single DMR model to eliminate 9 transformer cubes that avoid cost of maintenance. Dynamic cube use was suggested and implemented for self-service reporting. Unused and redundant reports were also removed that reduced the amount of maintenance required.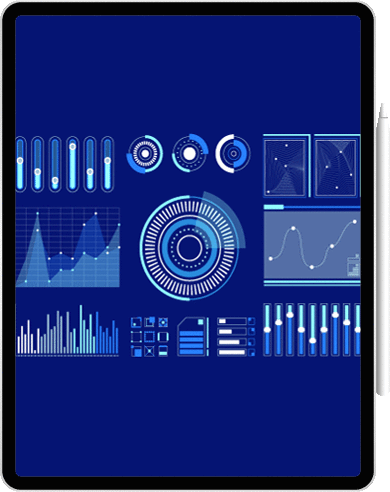 Centizen achieved the implementation of the new reporting infrastructure and simultaneously ensured business continuity without impacting users with any down-time of the applications. All the changes to the source system were handled in the background with extensive validation of data as is between the old and new source systems. A significant number of performance fixes were also implemented as part of the solution which opened the door to high performance BI reports demanded by end users. The project was completed in a short seven-month timeframe that involved the conversion of 120 BI reports, 10 OLAP cubes, 7 dashboards along with several hundred BI events and schedules.
Centizen
A Leading IT Staffing, Custom Software and SaaS Product Development company founded in 2003. We offer a wide range of scalable, innovative IT Staffing and Software Development Solutions.
Contact Us
USA: +1 (971) 420-1700
Canada: +1 (971) 420-1700
India: +91 86107-03503
Email: contact@centizen.com