Managed Services in AWS – A Case Study
AWS is an evolving cloud computing platform provided by Amazon that includes a mixture of infrastructure as a service (IaaS), platform as a service (PaaS) and packaged software as a service (SaaS) offerings. It provides the security needed at a lower cost than in an on-premises environment. It provides security and also helps to protect the privacy as it is stored managed services in AWS data centres.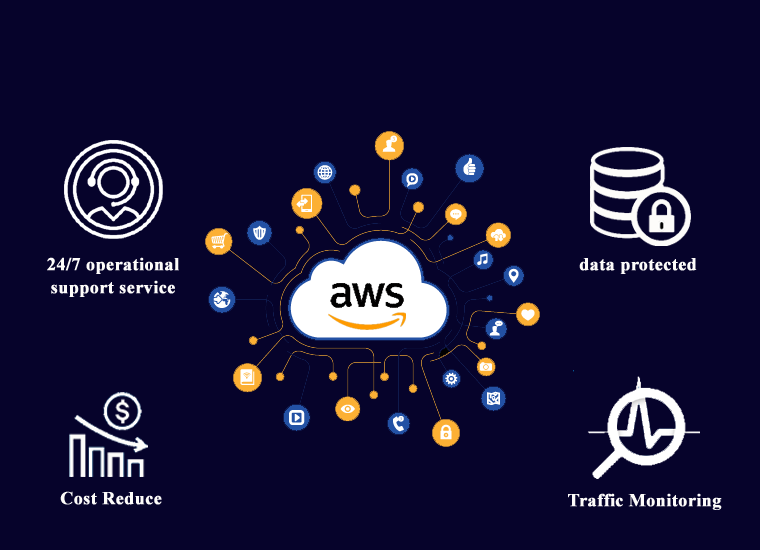 Our leading client provides building intelligence, field service and construction management software solutions. The company aims to empower specialty trades businesses to increase profitability, optimize operational efficiencies and drive higher customer retention.
Instead of spending more time in developing the service management platforms for their customers, our client wanted to spend less time and resources managing their AWS environment. Our client also recognized the benefits of Cloud and wanted to take full advantage of the AWS innovation and impact that it could deliver for their business. They wanted Centizen to internally relieve resources from the often-burdensome reality of the AWS infrastructure management.
Centizen provides their client with ongoing Cloud Core Managed Services with a 24/7 operational support service. Whatever path we head down, AWS would likely have a solution available to get us there. Also, AWS consistently adds new services and functionality while also reducing costs.
Our team monitors the accessibility and availability of our client's environment, and also ensure and maintain the health of their AWS infrastructure. Centizen introduced Bit defender and Alert Logic for added security and threat management tooling on the environment.
Alert Logic is a detection and response platform that manages to provide a complete protection against constantly evolving cyber-attacks. It continuously monitors traffic and alerts our team to any suspicious activity.
Bitdefender is a global cybersecurity leader you can trust and rely on, protecting over millions of systems. It is an anti-virus agent installed on each instance, which keeps each data protected from the threat of viruses or spyware.
With these solutions, the customer is provided with added security, reliability and an enhanced ability to find continuous improvement opportunities within their AWS cloud environment. To improve different aspects of our client's AWS infrastructure, our security & operations team has specially utilized these platforms to provide them with profitable recommendations.
Outcomes/ Business Values
Around the clock operational services.

Reduced IT and operational burden of the client.

Centizen provides security protections, and fielding alarm notifications from system, network, and security monitoring tools.

Threat detection and implementing solution could be resolved quickly and easily through these tools.

Centizen
A Leading IT Staffing, Custom Software and SaaS Product Development company founded in 2003. We offer a wide range of scalable, innovative IT Staffing and Software Development Solutions.
Contact Us
USA: +1 (971) 420-1700
Canada: +1 (971) 420-1700
India: +91 86107-03503
Email: contact@centizen.com