Retail POS Predictive Analytics
A retail client needed to increase basket value and optimize margins leveraging consumer behavior and purchase history data. With customers increasingly empowered by technologies that deliver real time access to in-store information and offers, their BI infrastructure was limiting and needed upgrading. Centizen proposed a cloud-based BI and analytics infrastructure to replace its existing legacy BI platform.
This client realized that customer access to competitive prices and information while visiting stores was impacting,
a) its capacity to integrate data from online and the in-store customer experience and
b) the ability to react in real time which was critical. They, therefore, saw a clear need to integrate all point of sale data generated across their stores into a big data hub to gain precise and dynamic insights into core planning, allocation and replenishment activities.
Centizen moved the client's retail POS data into Hadoop in the AWS cloud and then used Spark for predictive analytics. To ensure security and reduce risk, the bulk import was performed using AWS Direct Connect which provided private and secure connectivity increasing throughput and a more reliable connection. Tableau data visualization was implemented to generate reports on any number of business activities to help the retailer improve its bottom line.
The technologies used include:
AWS, Amazon Hadoop Echo System, EMR, S3 File system, Cloudera Hadoop Distribution, HDFS, HIVE, PIG, Python, S3 CLI, JSON parsing, Spark (Core & SQL) Modules, Airflow, Genie, Amazon Lambda, SQS, SNS and MSMQ.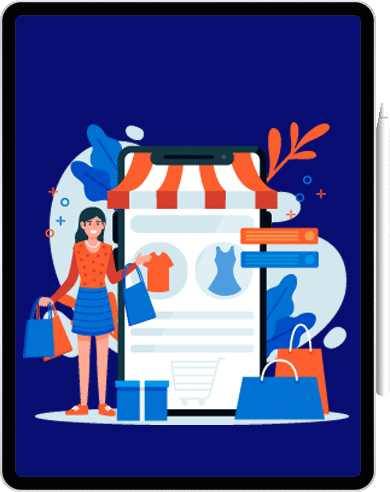 Delivered a consistent, personalized product mix to customers across all channels

Differentiated each customer's experience

Helped obtain a deeper understanding of customer behavior to increase loyalty

Increased conversion rate and average basket value from efficient targeted marketing campaigns

Reduced cost by optimizing inventory, data aggregation and supply chain management
With implementation of the AWS platform, the company is running smoothly and efficiently with a cost-effective modern, cloud-based BI and analytics infrastructure. As a result, this client enjoys a flexible, agile, scalable and accelerated predictive analytics platform that provides precise answers quickly and helps gain significant competitive advantage.
Centizen
A Leading IT Staffing, Custom Software and SaaS Product Development company founded in 2003. We offer a wide range of scalable, innovative IT Staffing and Software Development Solutions.
Contact Us
USA: +1 (971) 420-1700
Canada: +1 (971) 420-1700
India: +91 86107-03503
Email: contact@centizen.com